Shivashish Mishra on being expelled from Bigg Boss 12: Viewers still love me as they understand what I did was right
In an unexpected turn of events, Bigg Boss 12 contestant Shivashish Mishra was ousted from the show this weekend for not following the rules of the house.
In an unexpected turn of events, Bigg Boss 12 contestant Shivashish Mishra was ousted from the show this weekend for not following the rules of the house. Shivashish was sentenced to the kaalkothri but he refused to accept the allegations levelled against him or go to jail. As a result, Bigg Boss cancelled the whole task and nominated all the contestants except house captain Romil Chaudhary, for the evictions next weekend. During Weekend Ka Vaar on Saturday, host Salman Khan expelled Shivashish for not obeying the command of Bigg Boss as well as the house captain Romil Chaudhary.
However, this businessman and fitness enthusiast from Indore has no regrets of his untimely exit simply because, "My conscience won't let me do what's wrong. I don't want to be in a show where I can survive by taking a wrong stand for myself. It is okay. The best thing is that public didn't vote me out, I was out because I broke the rule and for that I deserve to be out. Public didn't reject me. The viewers still love me and are supporting me because they understand that what I did was right. The only sad part is that the other contestants got nominated because of me and I feel guilty about it," said Shivashish.
Did he ever see himself as the winner at any point of time? And he said, "I don't want to be the winner. I have seen Megha (the winner of Marathi Bigg Boss) in the house. If it takes all that to be the winner, then I don't want to be one. I can't tolerate things that questions my conscience and goes against my principles."
Nevertheless, Shivashish was shocked with the decision of ousting him out of the show. "I didn't expect Bigg Boss to take such a harsh decision. I was under the impression that we will be punished with the cancellation of our luxury budget. Earlier, when the 'TRP' task got cancelled even then, we were not punished. So, it never occurred to me that me refusing to go to jail will lead to such repercussions," he said.
He continued, "No action was taken when others did not follow the house rules. I did not obey Bigg Boss but I was right. Others had violated many rules, whereas I had not done anything wrong the whole week. Romil brought up my issues in the ninth week what had happened in the second week, and in the meantime, many rules were flouted by other contestants. Surbhi later accepted her mistakes and she was ready to go to jail. But Romil was removing his personal grudge on me to maintain his relations with others which wasn't fair. Everybody in the house was favouring me and yet he wasn't listening. But I didn't take any tension and stuck by my decision based on my principles and ethics. May what be the consequences."
Predicting the winners this season, Shivashish feels Sreesanth can be in the top, "if he keeps his anger in check". "Then, Dipika will be in the top for sure because she doesn't have any competition among celebrities, and Karanvir could be the third strong contender. Among the commoners, Romil may emerge winner because all he cares about is the game. He can go down to any level, and he always proves himself," said Shivashish, who made quite a few friends in the house, most being celebrities.
"I was never star-struck. Right in the beginning, I had a huge fight with Sreesanth where we had even abused each other but eventually we started gelling and I started realising that he may be badtempered but he is a very genuine person. He stands by his principles. Even I would stick to my words whereas others kept fluctuating. I drew inspiration from Sreesanth. Also, he is a sportsman and so am I, we would work out together," he said, further adding, "I was also on good terms with Anup Jalota, Karanvir, Dipika, Srishty and Jasleen. All of them will be life-long friends."
He continued, "I liked interacting with celebrities because they didn't behave like one. They didn't have any airs, whereas the commoners were behaving very badly just to be visible on television. They are coming on television for the first time so they couldn't handle it and were getting too carried away in excitement. For me, it mattered how I was being seen rather than just being seen. Celebs may be conscious about their image but they were not mean or negative so I would get along more with them. Also, I found it unfair that when the other commoners flouted rules, it was fine but me doing it didn't go down well with the makers," said Shivashish.
Entertainment
In an exclusive interview with Firstpost, Kareena Kapoor Khan talks about the fourth season of What Women Want, the dos and donts of interviewing your guests, and interacting with her sister Karisma Kapoor on the show as well.
Entertainment
In an exclusive interview with Firstpost, Siddharth Anand opens up on the response to Pathaan, the calls and messages he has been receiving post the release, Salman Khan's staggering cameo, the idea of revisiting the space of rom-coms in future, and Fighter with Hrithik Roshan and Deepika Padukone.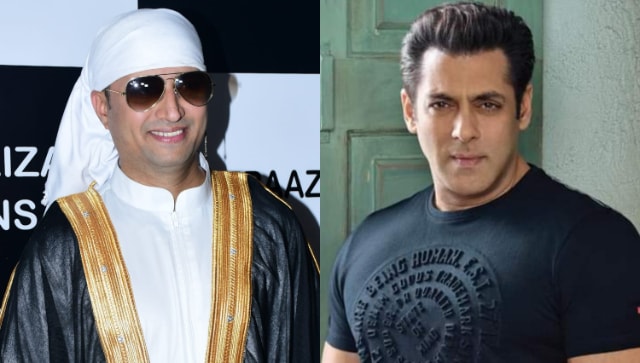 Entertainment
One of the trending news these days is the cold war going on between Salman Khan and Lawrence Bhishnoi who was actively involved in the Sidhu Moosewala murder case.