Shilpa Shetty and Raj Kundra have been implicated in a cheating case
A FIR was registered on Thursday against Bollywood actress Shilpa Shetty and Raj Kundra in connection with a cheating case in Thane's Bhiwandi police station.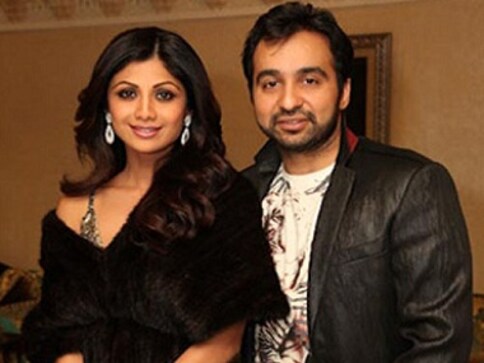 An FIR has been registered against Shilpa Shetty and Raj Kundra in a cheating case in Thane's Bhiwandi, according to ANI.
Maharashtra: FIR registered against Shilpa Shetty and Raj Kundra in a cheating case in Thane's Bhiwandi

— ANI (@ANI_news) April 27, 2017
Not much is known of the nature of the complaint, except that this will add to the already pending cases against the celebrity couple.
A tussle was brewing between Best Deal TV, the home shopping channel owned by celebrity couple Shilpa Shetty and Raj Kundra, and its vendors, as they alleged that the company has defaulted on payments since the beginning of this year.
Economic Times reports that multiple vendors had been weighing legal options against the company since January 2017, while Best Deal TV executives maintained they would start clearing all its outstanding amounts, which is nearly 4.5 crore, once promoter Kundra came back from his vacation on January 2017 which did not happen.
Reports say that the company was not meeting payments to vendors even before the demonetisation drive was announced on 8 November 2016.
Vendors have claimed that they are owed dues running back several months, which have not been cleared despite repeated requests.
Raj has now reacted to the whole issue. In a statement issued to India.com, he has said, "The vendor is misusing his connections in various stations. This is a civil matter and an abuse of the law. We have tight contracts signed and on the contrary, the vendor owes us money for not fulfilling orders. Beat deal is unfortunately being wound up due to the business failing and we are following the laws of the land to close the various matters properly. It's sad that at every step of the way, my wife's name is dragged in to create media hype. She was a non executive, who had nothing to do with the daily running of the business."
Find latest and upcoming tech gadgets online on Tech2 Gadgets. Get technology news, gadgets reviews & ratings. Popular gadgets including laptop, tablet and mobile specifications, features, prices, comparison.
Entertainment
Shilpa Shetty and Raj Kundra's baby boy who was born on 21st May has been named Viann Raj Kundra.
Entertainment
A tablet and a music system collectively valued at Rs 1.10 lakh were stolen from Juhu residence of actress Shilpa Shetty and her businessman husband Raj Kundra on the intervening night of Tuesday and Wednesday, police said today.
Entertainment
Ahead of her third wedding anniversary, actress Shilpa Shetty has taken her son Viaan on his first international trip to Bangkok.