Shekhar Suman takes a dig at Kangana Ranaut's Simran; Twitterati reacts (and how)
Shekhar Suman took a dig at the success of Kangana Ranaut's Simran film on Twitter. The online community was quick to respond.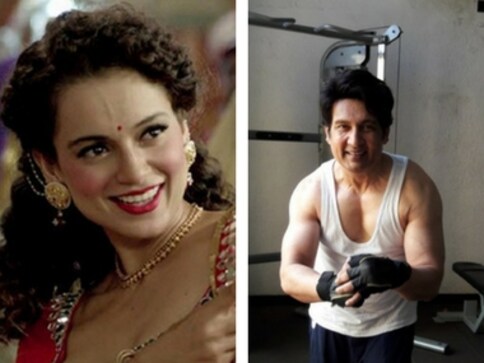 Kangana Ranaut gave a slew of explosive interviews in the run up to her film Simran. Although the Hansal Mehta directorial did receive mixed reviews from critics, actor Shekhar Suman posted a tweet after the film's release, which was reportedly directed towards Ranaut.
The tweet, ostensibly, takes a dig at Simran's mediocre box-office performance, despite being mired in multiple controversies during the promotional phase.
Although, the reality TV judge later clarified by saying that his statement was not targeted at the Queen actor, and was a 'general statement', the Twitter community was quick to point out the flaws in his tweet.
Here's Suman's tweet:
Here are some reactions to his statement:
The film was expected to fare extremely well both critically and commercially. However, after having a dull start, the film's collections are pegged at Rs 12 crore so far. Suman's son, Adhyayan Suman, and Ranaut were said to be involved back in the day, and had acted together in the 2009 film Raaz: The Mystery Continues.
Entertainment
Nambi Narayanan's extraordinary story is marred by R Madhavan's average direction and superficial writing.
Entertainment
The biopic on S Nambi Narayanan's life, Rocketry: The Nambi Effect opens to the world, Firstpost speaks to the persecuted genius.
Entertainment
In Rocketry: The Nambi Effect Madhavan tells us why it is not okay to let suffering slide under the carpet. Nambi Nambiar's story must be heard. This is a film that every Indian must watch.