Shatrughan Sinha welcomes Rajinikanth's intent to join politics in a barrage of tweets
It is high time Rajinikanth joins politics, tweets Shatrughan Sinha.
Actor-turned-politician BJP MP Shatrughan Sinha openly supported Rajinikanth's supposed intent to join politics.
Sinha (also known as ShotGun), in an array of posts on Twitter, spoke about his huge admiration towards the Tamil superstar. He in fact suggested Rajinikanth to not join any political party, instead, let others join him.
Following are Sinha's tweets that he had posted on 25 May:
Titanic Hero of Tamil Nadu & son of India - dearest @superstarrajini #Rajinikanth ! Rise, Rise, Rise!! It's high time & the right time! 1>2

— Shatrughan Sinha (@ShatruganSinha) May 25, 2017
The people are with you and ready to join @superstarrajini and instead of joining anyone, it is best when others join you...3>4 — Shatrughan Sinha (@ShatruganSinha) May 25, 2017
Hope, wish & pray that after consulting with your family, dear ones & experts, you take the right decision soon - sooner the better...4>5

— Shatrughan Sinha (@ShatruganSinha) May 25, 2017
I have always stood by @superstarrajini as a friend, supporter, well wisher & even guide. Even today, if I can be of any help or support 5>6 — Shatrughan Sinha (@ShatruganSinha) May 25, 2017
..you can bank on me. I'm bankable, dependable & available to you - anytime & everytime. Regards to your family & long live @superstarrajini

— Shatrughan Sinha (@ShatruganSinha) May 25, 2017
However, earlier in an interview with The Quint, Sinha had said that the Tamil superstar doesn't have any intentions as such and that if at all any thing surfaces he would be the first to know.
He said, "As far as I know, and I should know because I am his political ally, my dear friend Rajinikanth has no plans of getting into active politics. I know he is being pressurised from many quarters to do so. But he should not, must not give in."
With numerous speculations hanging around the superstar's entry into politics, let's hope Rajinikanth does a good job as a people's person and changes the system which according to him is "rotten", if at all he decides to take the plunge.
Find latest and upcoming tech gadgets online on Tech2 Gadgets. Get technology news, gadgets reviews & ratings. Popular gadgets including laptop, tablet and mobile specifications, features, prices, comparison.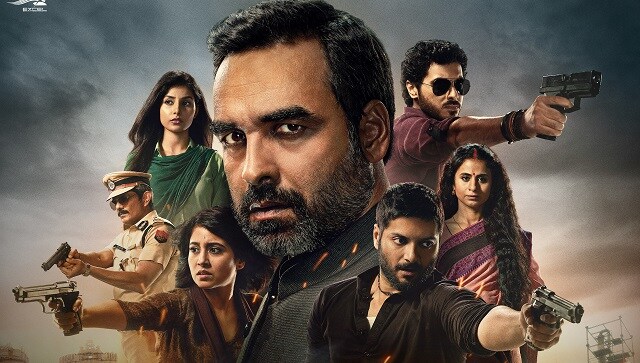 Entertainment
Mirzapur season 2, which debuted on Amazon Prime Video on 23 October, became the most-watched show on the platform in India within seven days of its release.
Entertainment
The remaining episodes of Jeopardy! with host Alex Trebek will air through 25 December, a Sony spokeswoman said.
Entertainment
The show confines its three protagonists to a single setting for its entirety, and it should make for a suitable bedfellow in these COVID-19 times. But it doesn't.