Shatranj Ke Khilari: Satyajit Ray's commentary on the systematic atrocities of British in India
Shatranj Ke Khilari transports us into a magical world of nawabs and nautch girls, of palaces and forts, of hookahs and Peshawari shawls, of cockfights and kite-flying contests, of kathak and thumris
Editor's note: In a prolific career spanning nearly four decades, Satyajit Ray directed 36 films, including feature films, documentaries and shorts. His films have received worldwide critical acclaim and won him several awards, honours and recognition — both in India and elsewhere. In this column starting 25 June 2017, we discuss and dissect the films of Satyajit Ray (whose 96th birth anniversary was this May), in a bid to understand what really makes him one of the greatest filmmakers of the 20th century.
When it came to the subject of cinema, in the '60s and the '70s, through a series of internationally acclaimed films, Satyajit Ray had secured India's position in the world map — a feat unmatched by anyone before him. And he had done so while working in the Bengali film industry, which along with the industry in (then) Madras, was the proverbial 'younger sibling' of the much bigger, more powerful and significantly more affluent industry of Hindi films centred around Bombay. It is not surprising, then, that time and again, Ray had had to field the one question which everyone in Mumbai ended up asking him — when would he make a feature film in Hindi? Like a true film fan, Ray watched Hindi films on a regular basis, and enjoyed some of them too.
From various books written on the subject, and from recently published letters, we get to know that the thought of making a Hindi film did cross Ray's mind several times, but that he was taking his time, for three principal reasons — his rather limited knowledge of the languages of Hindi and Urdu (during those days, dialogue in Bombay's films used to be in a cocktail of Hindi and Urdu), the fact that for their livelihood, his crew members in Bengal depended on his films, and because he hadn't found a suitable subject yet. Eventually, he did find the subject though, in a short story written by Premchand. In 1977, supported by his old crew and a new team of translators, Ray took the big leap, and made his first Hindi feature film — Shatranj Ke Khilari (The Chess Players) — which went on to become a landmark film in the history of Hindi cinema.
Ray made significant changes to Premchand's original story — most of these changes being in the form of addition of context. The film begins with a narration (by none other than Amitabh Bachchan) — explaining the socio-political scenario in Lucknow during the reign of Nawab Wajid Ali Shah, when everyone — rich or poor, young or old — was rolling in the pleasures of living the good life. The ruler of Awadh, Nawab Wajid Ali Shah himself was a man of refined tastes — more interested in music, poetry and dance, than in statesmanship. Leaving the affairs of the state to his trusted and loyal prime minister, he drowns himself in the pleasures of life. Under such circumstances, following the orders of Lord Dalhousie — the then Governor General of British India — a shrewd military officer named General James Outram plans and executes the annexation of Awadh to the British Empire, thus completing a series of politically important acquisitions. This is merely the backdrop, because the real story of the film is about two affluent noblemen of Lucknow, who are so addicted to and engrossed in the game of chess that they completely fail to see that their beloved city is falling prey to the British military forces, and their revered Nawab is being taken prisoner. As the film keeps oscillating between these two storylines — both involving a shrewd game of strategy — we find how easily refined tastes tend to become deadly addictions, ultimately leading to one's downfall.
The biggest asset of Shatranj Ke Khilari is its world-building. Watching the film, it is impossible to believe that it had been directed by someone who, by his own admission, had very limited working knowledge of Hindi and almost no knowledge of Urdu or Awadhi. And that's just the dialogues. Shatranj transports us into a magical world of nawabs and nautch girls, of palaces and forts, of hookahs and Peshawari shawls, of cockfights and kite-flying contests, of kathak and thumris – all with its beautiful cinematography, perfect art direction, immaculate lighting and hundreds of knick-knacks and props, most of which Ray had carefully handpicked by himself. In his recently published book My Adventures with Satyajit Ray: The Making of Shatranj Ke Khilari, the film's producer Suresh Jindal says that the amount of research that had gone into the making of the film was exemplary. For a marching scene that hardly lasts for a few seconds on screen, Ray consulted several experts in both India and abroad, only to get the order of the various ranks of troops correctly depicted. From procuring carpets to seeking the loan of an ancient hookah from an acquaintance for use in the film, Ray went all out, as was his usual practice, to ensure that a historical film such as Shatranj was made with genuineness and authenticity.
Also read — My Adventures with Satyajit Ray: The Making of Shatranj Ke Khilari is a must-read for movie lovers
The film itself is extremely riveting, denying viewers even the slightest opportunity to take their eyes off the screen. Every single frame of the film is like a painting, the colours deliberately muted, to make the picture reminiscent of a bygone era. There is a certain mellow feeling throughout the film, primarily brought on by the hues used. One gets a sense of tragedy looming large, even when the characters aren't speaking or emoting. To add to these, of course, are some of the best performances ever assayed on screen in a Hindi film. Sanjeev Kumar and Syed Jaffrey play the two noblemen whose love for chess knows no bounds — not even the ones imposed by family. While Syed Jaffrey is the warm, jolly and courteous simpleton oblivious of the fact that his wife is having an affair behind his back, Sanjeev Kumar is the more aggressive of the two friends, both on and off the chessboard.
Amjad Khan plays Wajid Ali Shah with great sensitivity, showing once again his stature as an actor. The Nawab of Awadh, thanks to his softer inclinations, literally gives up his crown without the British army having to shed a single drop of blood. On hearing that the British are coming to overthrow him, when his prime minister breaks down, Wajid Ali Shah remarks — 'Only music and poetry can bring tears to a man's eyes'. His long speech to his ministers upon hearing of Outram's plans is the stuff of cinematic legend, fraught with a mix of angst and defiance, and of tragedy that he would no longer be able to indulge himself with the things that gave him the greatest pleasure.
One would imagine that in a film about chess, it would be difficult to believably portray the passage of time on screen. But in Ray's able hands, such fears are brushed aside and what transpires on screen is indeed poetry in motion. Shatranj Ke Khilari is one of those rare films which make you realise, even without any background information whatsoever, that the makers must have made it with a lot of heart. Ray's skillful tackling of the subject and his adaptation of Premchand's short story into a full-fledged politico-historical film, an important commentary of the systematic atrocities of the British in India, is a tragic tale, one that will be lauded by generations to come.
Bhaskar Chattopadhyay is an author and translator. His translations include 14: Stories That Inspired Satyajit Ray, and his original works include the mystery novels Patang, Penumbra and Here Falls The Shadow.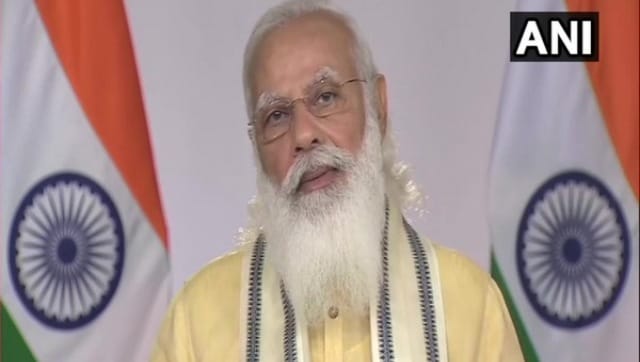 India
While the prime minister's address was no doubt a full-frontal political attack, it was in retaliation to sustained politics of slander
India
Unity in diversity is the fundamental ethos of Indian culture, land and people but the education system seems to be heading in the opposite direction
Entertainment
Lupin exploded out of the gate, becoming a global phenomenon instantly and eventually Netflix's most-streamed non-English-language original.