Shashi Kapoor: The quiet courage of the veteran star's film choices and what they reveal about him
Growing up gay in the times of Doordarshan and VHS tapes, my search for fantasy men ended with Shashi Kapoor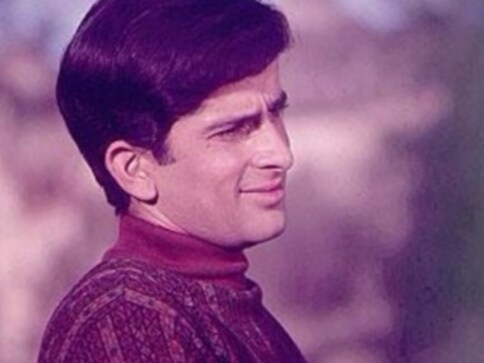 As a gay man in his formative years, during the time of Doordarsan and VHS tapes, my search for fantasy men always ended at the uncle-nephew pair of Kapoors — Shashi and Rishi. I was born in 1979, and growing up in the '80s, Shashi Kapoor was one of the very few 'evergreen' heroes, who I longed to see shirtless. That's not to say Shashi Kapoor was only about the sexiness — he was a fine artist, and who he was as a human being often reflected in his choice of onscreen roles.
He was daring enough, that in 1987, he chose to act in a film titled Sammy And Rosie Get Laid. He played neither Sammy nor Rosie, but his presence in the film indicated an open-mindedness of personality. In 1970's Bombay Talkie, Shashi had an onscreen liplock with (wife) Jennifer Kendal — it's a romantic scene that could well serve as a thesis on patriarchy and how it is propagated in Indian culture.
Without making a hue and cry about it, Shashi Kapoor was a feminist. His heart beat for equality. It is widely believed that until Karisma and Kareena, the women in the Kapoor clan didn't work in films (both Babita and Neetu Kapoor stopped after they wed into the family). But Shashi's wife Jennifer Kendal did continue to do films after marriage — right until she passed away in 1984. Shashi and Jennifer's daughter Sanjana made her own big screen debut in 1981, in 36 Chowringhee Lane (she previously had a small role in her father's 1978 film Junoon as well). Karisma Kapoor's Prem Qaidi came over  a decade later.
Shashi Kapoor's onscreen depictions of intimacy could sometimes be problematic. There was an ambivalence to it... take for instance, the scene depicting his wedding night with Rakhee in Kabhie Kabhie: Vijay is oblivious to Pooja's tears as he undresses her.
Or the scene from Aa Gale Lag Ja, in which Prem (Shashi Kapoor) sleeps with Preeti (Sharmila Tagore) to share his body warmth and save her from hypothermia. The conversation around consent having progressed considerably today, such a depiction wouldn't have passed muster in contemporary times. Shashi, however, managed to perform the scene without making it a bit sleazy.
Oddly enough, he managed to champion feminism even in films where the script made him something of an anti-hero. Witness for instance, this part in Satyam Shivam Sundaram, where Rajeev (Shashi Kapoor) makes love to his enigmatic mistress, unaware that she is the wife, Roopa (Zeenat Aman), he has scorned for her scarred face. By film's end of course, Rajeev realises the injustice he has perpetrated on his wife, and his own shallowness.
I recently chatted with film historian Praveish Vishwanath, who gave me a few insights into Shashi Kapoor's life and career. On Shashi's romance with Jennifer Kendal, Vishwanath said, "It was his suave cosmopolitanism that saw him get close to the Kendals, who also shared his passion for Shakespeare and theatre."
Vishwanath also told me that the films Shashi chose to produce often reflected brave, if obscure choices. "Utsav (1984; which he acted in as well) was an adaptation of the Mrichakatika. The film is a culmination of his celebration of sensuality and sensitivity. You can also see the universality of his approach in the oeuvre he chose, and the film's production values."
There is no doubt that Shashi Kapoor loved his art. If he named his theatre Prithvi, it was not just for patriarch Prithviraj Kapoor, it was also a representation of being grounded — just as Shashi was. Anyone who sips a cup of coffee at the iconic Prithvi Cafe having watched a play at the theatre must certainly take a moment to thank him, and Jennifer Kendal, for founding this space.
Great actors never die. The art they create lives on, perfectly encapsulating the time and the concerns of the age they lived in. While growing-up-me may have been drawn to Shashi Kapoor for his good looks, grown-up-me salutes him for having the courage to blaze his own trail.
Balbir Prithviraj Kapoor aka Shashi Kapoor, you will live forever.
Entertainment
The video of the actor's gesture is going viral on social media.
Entertainment
Celebrities including Deepika Padukone, Ranveer Singh, Amitabh Bachchan along with his family, Kiara Advani, Janhvi Kapoor, Kangana Ranaut, Allu Arjun, Kartik Aaryan, Karan Johar, among others shared videos of themselves as they clanged 'thalis'
Entertainment
Twitter users were furious at Jimmy Kimmel's error in calling RRR a "Bollywood" movie and immediately expressed their displeasure at the matter.