Shashi Kapoor, Sharmila Tagore's Gehri Chot is an 80s Indo-Canadian film about the immigrant experience
Gehri Chot begins as a study of immigrant life but then becomes a tale of marital discord before finally ending up as a thriller.
Editor's note: Whatever happened to watching a film, just because? When was the last time you watched a film, just because you stumbled upon on it, or heard someone mention it in passing? We're so used to reviews, previews and a barrage of recommendations — it almost feels like it is impossible to enjoy watching a film without it being topical. And so, here's a column we're introducing — Films, Just Because.
Hindi films made in collaboration with the Indian community based in other countries often end up falling short on many accounts. One would imagine that such partnerships would bring a certain kind of authenticity to the story but unfortunately, there are far too many instances where the other is true — the failure of the narrative to justify why a story would be based in a particular universe, and moreover — it shortchanges not just the audience but also the actors. Gehri Chot (1983) might not be recalled today as readily as a Shalimar (1978) or the Merchant-Ivory films but not only was it perhaps the first of such collaborations, namely Indian-Canadian but was also a tie-up between India-Bangladesh with the presence of a Pakistani superstar.
Directed Ambrish Sangal, Gehri Chot featured Shashi Kapoor, Sharmila Tagore, Raj Babbar and Parveen Babi besides being the Hindi film debut of Nadeem Baig, often referred to as the Pakistani Dilip Kumar, and also Bobita, a Bangladeshi actress. Although the film's narrative hardly gave it a reason to be based in Canada, Gehri Chot could have been an interesting venture had it not chose to check every possible box of mediocrity.
***Spoilers ahead***
Gehri Chot's full title was Gehri Chot- Urf: Durdesh and a major focus of the narrative was on the durdesh or the distant land aspect. Arun Khanna (Shashi Kapoor) is a Toronto-based Indian who chooses to marry a traditional Indian woman Shobha (Sharmila Tagore) but right from the word go this seems to be a strange match. He mingles easily with the goras but Shobha can't speak a word of English and finds the western culture too difficult to adapt to. They have two kids, Raju and Pinky, but Shobha suspects Arun of having an affair with his secretary Nancy (Nancy Bata). They soon separate with Shobha and Raju returning to India while Arun continues to live in Toronto with their daughter. Years later, Nancy along with her lover, Nasir, kidnaps Pinky (Bobita) to extort a hefty ransom from Arun's wealth. They pin the blame on a gang called Ontario Kidnappers led by David (David Abraham in his last film), who then decided to snatch Pinky. David's top-man Tony (Nadeem Baig) nabs Pinky and even though he's a misogynistic sociopath, he can't help but fall for Pinky. He hopes that someday Pinky will love him too. After reading of Pinky's kidnapping, Shobha returns to Arun and overcoming some initial anger towards his father, Raju (Raj Babbar), too joins the search for Pinky. He seeks the help of a local informant Renu (Parveen Babi) to track Pinky. Soon, Tony kills his boss and escapes with Pinky but before she can be reunited with her family, a shootout ensues and Tony dies saving Pinky. As Tony breathes his last, Pinky admits that she, in fact, truly loved him.
Gehri Chot was filmed on location in Toronto and featured some nice visuals shot by KK Mahajan in addition to a few well-executed set pieces but it steadily becomes a half-baked mix of many things. The film seems to begin as a study of immigrant life explored through Shobha's inability to adjust but then becomes a tale of marital discord before finally ending up as a thriller. Even though Gehri Chot was an Indo-Canadian collaboration the scenes that displayed Shoba's story – her feeling lost for not being able to understand English or her doubting Arun's fidelity – are far from being realistic and relied on outmoded treatment straight out of some 1960's social drama where a modern bahu like Bindu in Do Raaste (1969) would mock her mother in law or bhabhi. The jump from Pinky being a little girl to a young second-generation Indian woman in Canada too lacks authenticity that should have been easy to incorporate.
Much of what Gehri Chot lacks is a result of the focus on the character played by Parveen Babi, who incidentally is the best part about the film. Babi is full of energy and is a treat to watch especially in her introduction scene where a pack of goons are chasing her and Raj Babbar, who joins the car chase and gets rid of the bad guys, saves her. The pair then talks with guns in their hands, which must be the craziest 'meet-cute', a cinematic ploy to make a romantic pair meet, ever devised. Babi is also brilliant in the scene where she hitches a ride with Nadeem Baig and tries to extort money but all this takes away from the main core of the film and hampers the two plot points which, if executed better, would have made Gehri Chot worth the effort.
The desolation of Baig's Tony is left untouched and the later scenes between a greying Shashi Kapoor and Sharmila Tagore where they go over a lifetime of wrong calls are under-explored. It's rare to see Kapoor play a troubled father and how one wished that the film had a few more scenes of him dealing with his predicament after Pinky's kidnapping. Even Nadeem Baig's character Tony, an Indian who takes to a life of crime in his adopted home, made for an excellent study. Although Baig is highly nuanced he nonetheless could have been used intriguingly had a more competent director been at the helm.
If you ever wondered why popular Hindi cinema appeared absurd when it came to exploring characters or stories based on the Indian community living abroad in films like Souten (1983), which released in the same year as Gehri Chot: Urf- Durdesh, Pardes (1997) or Aa Ab Laut Chale (1999) then perhaps Gehri Chot: Urf- Durdesh is the fount of all such nonsense. Despite having the all the ingredients and packing in a few sparkling moments, Gehri Chot failed to sow the seeds of the poignancy that the films of Mira Nair and, to some extent, Deepa Mehta, displayed when it came to the diaspora.
Entertainment
We fondly remember Rang De Basanti today on its 17th anniversary that led to corruption becoming a subject of fierce debate in India after the major success of this film among youngsters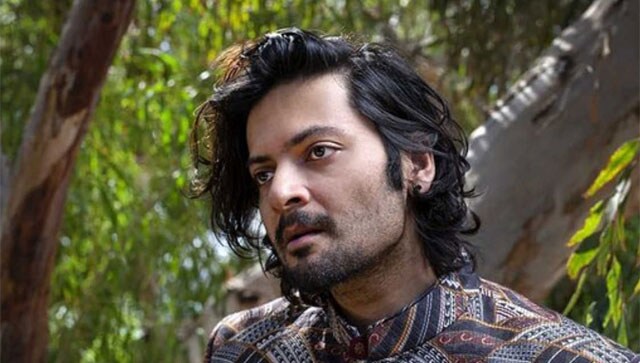 Entertainment
Fazal essays the role of Zafar in the popular buddy comedy film franchise, which started with 2013's 'Fukrey', followed by a sequel 'Fukrey Returns' in 2017.
Entertainment
After shattering records with massive critical acclaim back in 2001, Zee Studios is back with the most anticipated sequel of 'Gadar 2,' that redefined patriotism, love and passion in Bollywood!