Shakun Batra: 'Being gay doesn't mean everything about you is weird'
In an interview with Anna MM Vetticad, Kapoor & Sons director Shakun Batra talks about representation of gay characters on screen
(This is the concluding part of a series on evolving definitions of masculinity in Hindi cinema)
There is a certain charm in being in the company of a filmmaker who is experiencing the joy of a job both well done and well received. That sense of nervous energy, that keyed up air of pre-release anticipation is gone. In its place is a calm confidence and — at least in the early stages of a career or at the start of a new road for an established professional – detached exultation.
George Clooney said it best in 2006, when he won his first Oscar over two decades after he made his acting debut: "It's a funny thing about winning an Academy award, this will always be sort of synonymous with your name from here on and it will be, Oscar winner George Clooney..." For the chirpy young man who is the subject of this interview, the label for a long time to come now will be "Shakun Batra, director, Kapoor & Sons".
In this interview with Firstpost's contributing editor Anna MM Vetticad, Batra discusses aggressive Hindi film heroes, LGBT (lesbian gay bisexual transgender) stereotypes, male vulnerability, Fawad Khan and Karan Johar. Excerpts:
[SPOILER ALERT: in case you have not yet watched Kapoor & Sons]
Why did you not portray a gay stereotype in Kapoor & Sons?
That just comes from exposure, from having had friends who are gay, having hung out with gay people and seen films from the West that dealt with similar themes in a more sensitive way. I connected with those films. They felt more real to me. In contrast, Bollywood films with any kind of homosexuality, even with, like, a secondary character, you're like, man, somebody's just got to stop this because this is now becoming a thing — like every gay person is effeminate, dresses like a queen, their mannerisms were all, like, over the top. It was so wrong, so regressive.
When I saw Ang Lee's Wedding Banquet, which was made in the early 1990s, I was like, this is shocking — it's entertaining and still real. For me, having a lot of gay friends is what made me feel like a story needed to be told in that tonality.
Though they've been rare, we've had some good films with central characters who are gay. But every time that has happened, the person's being gay has been the central focus of the story, which is not the case in your film. How did that come about?
I think that came precisely from the point of view that when movies like that were made, there were a lot of people who were put off right away and did not even go to watch those films. The way I wanted to go out there was, not make the film about that but still have a very powerful hopefully emotional moment where you feel with the character. Anybody who was remotely shy of homosexuality didn't even go to watch those earlier films. That's why I didn't want people to know in advance. I wanted them to come in, connect with this character, completely believe that he could be their son, friend, brother, and then show this as just an extension to the character because being gay doesn't mean everything about you is weird.
How important was it to have the gay character in your film played by an actor who women consider desirable?
Yes, you see even in the scene where he is introduced, he is with his agent who is an attractive woman, and they have a certain frankness and ease between them. I wanted people to think, 'Oh this guy's kind of charming with women.' That's exactly the conversation Fawad and I had, that the audience needs to feel like he probably even had a scene with this woman. And I think it was very important for women to like him.
Most women consider Fawad Khan hot.
A lot of people said I'm going to end his career. Fawad and I discussed that a lot, like, 'Bro, what if it backfires?' But then at some point we were like, no man, if all these women are emotionally open to understanding things, they will only find you hotter for attempting something most people are shying away from. They'll probably like your courage. That's exactly what worked.
I had a whole meeting with Fox about the international print. Do we change it completely? And I kept joking with Fawad that there's going to be a #FatwaForFawad hashtag. We used to laugh about that. We were ready for a backlash from Pakistan (since Fawad is Pakistani) and to make changes to the print, but it was accepted with so much love that it was a pleasant surprise. It was accepted by a country, a religion we consider closed.
The film got great reviews in Pakistan, it's done really well there, and that makes you realise that as filmmakers you don't understand the audience, you always try to anticipate their reaction, but they are ready. They were ready for this maybe a year back. I hope we can keep making films that we think the audience is not ready for, because I think they're absolutely ready.
How many actors did you approach before you got to Fawad?
Maybe four or five. I won't name anyone. Their reservations weren't coming from a place of being repulsed by the character. It was coming from a place of not knowing they're ready or not being sure the story was good enough. There were also actors who said, 'I don't know if I want to do this but fuck, what a script!'
To each his own, as long as we're open for a conversation, as long as you're open to let these movies get made. Having said this, I have tremendous tremendous respect for Fawad for coming from a country where we thought this is taboo, and saying, 'You know what, I fucking love this and I want to do this.'
The Hindi film industry seems to consider it important to show heroes beating up people, even molesting heroines and 'making' them fall in love. And here you are, showing two men who are so open about their vulnerability. How come?
Ya. It's kind of interesting you brought that up because I remember while growing up in Delhi in a Punjabi family, it was a weird thing, people didn't want you to be expressive. It was almost like there was a way to behave, and you didn't talk about your feelings a lot. Then I moved to Bombay and I started seeing the family of my co-writer Ayesha (Devitre Dhillon), that's exactly what I'm talking about in Ek Main Aur Ekk Tu. The journey of Imran (Khan) going to this girl's house and being like, 'Whoa, who are these people and how are they having so much fun?' is exactly the kind of moment I had where I was like, 'These people talk about feelings to each other, you know.'
Over the years I've become more comfortable with my feelings, okay with shedding a tear. Now that I feel there's nothing wrong with a guy being okay with his feelings, I want to write more characters like that.
Aggressiveness is still the dominant hallmark of masculinity in Bollywood though.
I think things have changed. I might be completely wrong firstly because I do not watch every Bollywood film, but I do sometimes see trailers where the hero is beating up people and that's seen as masculine. I don't know any girls on whom that works. I mean, dude, '80s was a time when police inspector was a cool role, where you rode a bike, beat up a few goons, came back home to your mother who sat on the dining table with three different vegetables for you, but today? I don't know ya, maybe that is still the norm, but I'd like to believe that it's gonna change, that a lot of people are not buying it and even if you are watching it, you are watching it as a film, you are not watching it as something real I guess.
Is it a fantasy for the audience, that they aspire to be a Salman, Akshay or Ajay beating up 40 people? Is that what makes such films do well even now?
I think these are our superhero films. Our superheroes are police inspectors. They also cost less CG. [Laughs]
But American superhero films are positioned as fantasy. This is not.
This is Indian fantasy, where you are a police inspector, you can stand on your bike and ride it, beat 30 people who come to you one by one. Even as a child when I watched Mithun Chakraborty or Amitabh Bachchan, I always was like, yaar 30 people with lathis but they're coming one by one?
I don't know man. I think it's like bad food that you grew up on, so no matter how old you get, that's really nostalgia, you want to go back to it. Maybe it's now gone into our system.
One aspect of Bollywood 'mardaangi' is this business of molesting, harassing a woman to 'make' her fall in love with you.
Yeah, it's very regressive. Why can't we think of more charming ways for a hero to impress a woman than to take a bike and chase her while she's on a rickshaw?
A filmmaker needs to have some kind of social conscience, to know what they're putting out will be watched by people, admired, sometimes even imitated. I'm not saying an intelligent, evolved audience does that, but the small audience tends to do it.
As evolved actors, producers, directors, even an evolved audience, we must question these things. It's not that the audience is saying, unless you have this scene I won't watch your film.
And we have to take a stand. It's ridiculous that sometimes actors take a stand saying no to wearing certain clothes or physical intimacy but they allow that.
Those who make such films say, but it's only entertainment.
Then Censors should put a tagline, like jokingly, saying: this is a terribly regressive scene, please don't try this at home. Like you have to do in stunts? I buy that it's entertainment, that it's not reality, but people do get influenced. Sometimes it's important to have that stand.
Having said that, this is my personal opinion, to each his own. People have to take a stand for themselves. My stand is that I don't want to watch a certain kind of film. Entertainment need not be shallow. In the guise of calling it massy or popular, we tend to do really shitty stuff.
Most Spielberg films are entertaining, but they do not rely on cheap tactics for entertainment. I can't put a copyright on a definition of entertainment but evolved filmmakers and audiences will understand that you can be entertained or provide entertainment without cheap tactics.
Your producer Karan Johar also produced Dostana and has produced/directed other films in which homosexuality has usually been a source of humour. How have you reacted to Karan's treatment of homosexuality in his mainstream feature films?
When it started, it did come from a good intent of, let's at least put something out there. I think over the years he himself got a bit tired of it, and that's exactly why he did Bombay Talkies (an omnibus volume of short films by different directors including KJo) or even agreed for me to make Kapoor & Sons. He was supportive when I was making this because he himself is evolved enough to realise that his intent became questionable even though it started at the right place.
Over the years it started raising more questions than people appreciating it and I think that's exactly the time when he was like, okay, I need to change gears.
I think six months before he was doing Bombay Talkies, we were already talking about me doing a film like this. I'll be honest, he was worried. Even I was concerned, especially in that one year I spent at home waiting for actors to say yes. I was like, fuck, can I ever make a film like this? So I guess all the worries came from a place of, like, is it possible? He's evolved and today he's allowed me to make a film like this, so I guess you know his intent.
Also read Part 1 of this series on masculinity and Hindi cinema: "The changing face of 'mardaangi' in Bollywood: men may now be gentle, gorgeous and/or gay"
Click here for Part 2: Interview with Fawad Khan: "When you come to watch a film, come for a film, not porn"
Click here for Part 3: Interview with Pankaj Tripathi: "Modi is the traditional Hindustani hero, Kejriwal is the common man"
Click here for Part 4: Interview with Arjun Kapoor: "There is a herd mentality in the film profession"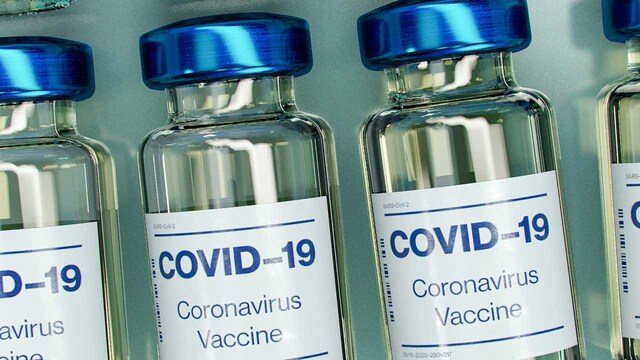 Entertainment
"The Yash Chopra Foundation will bear all other costs too associated with vaccinating the workers," said Yash Raj Films.
Entertainment
The issue with Sardar Ka Grandson is not lack of heart at all. The issue is lack of nuance, depth, and attention to detail.
Entertainment
"It's about people going to different extents for family," says Rakul Preet Singh on her film Sardar Ka Grandson, that releases on Netflix India