Shahid Kapoor on Padmavati row: Wait to see the film and then draw an opinion
With Rangoon on the verge of release, Shahid Kapoor opens up to Firstpost on his first period drama, first time co-stars Saif Ali Khan and Kangana Ranaut and the controversies surrounding Padmavati.
Shahid Kapoor continues to be on his own trip; one of doing different cinema.
He is not affected by the box office fate of his films nor is he interested in entering any numerical clubs. All he wants is strong characters and films that will leave an impression. With Vishal Bhardwaj's Rangoon on the verge of release, Shahid opens up to Firstpost on his first period drama, first time co-stars Saif Ali Khan and Kangana Ranaut and the controversies surrounding Sanjay Leela Bhansali's Padmavati.
Post Shandaar, you are signing films strongly backed by content, be it Rangoon or Padmavati. Is this conscious?
I feel a little liberated right now with the choices I am making. I am not feeling the weight of too many thoughts. The decisions and the choices I am making today are much closer to the choices that I would have wanted to make. Probably the choices I am making now is a complete representation of who I am. I'm doing what I want to do instinctively, and I am very lucky that there is Vishal Bhardwaj and Sanjay Leela Bhansali coming to me today. It is a great space to be in.
We are in a state of flux right now. The industry is going through a change and I feel it very strongly as somebody who has been here for 14 years as an actor and before that, for five to six years, as a struggler. I have seen the nature of this industry for the last two decades. What we thought commercial in the past, will not work anymore.
Today, content is king, and that's what will drive the viewer into the theatre. I don't think films are the only medium anymore. Television and digital content is growing very fast. Therefore, whoever offers you a better experience is the person you will choose. We have to give people something that is exciting, different and new. You have to be able to tell stories which will surprise the audience, stories from the uncharted territory.
I don't think we are in a time when a star will do this (gently rubs his hand on his hair stylishly) and people will go running into the theatre. We are in times when an actor will be a star when he makes the right choices and backs the right content. It is a time for instant gratification.
Rangoon is yet another film with Vishal Bhardwaj after Kaminey(2009) and Haider(2014).

Vishal sir is the most relevant filmmaker I have worked with in my career, he has given me lot of opportunities to showcase myself as an actor. I myself did not know that I had the capacity. Whenever I have worked with him, it has been a special feeling and I know that I have to do something special for him to consider me again. He is surrounded by the best actors. Everybody wants to work with him and the fact that he chooses me again is a huge compliment.
After watching Rangoon, my father (Pankaj Kapur) told Vishal sir that it was difficult to recognise his son in the film. 'He is playing Nawab Malik, I don't see Shahid Kapoor', he said, and that for me is a huge compliment because my father doesn't praise often. He is very honest to the art.
After you have done couple of films with a filmmaker, they know a lot of things about you and then it becomes more difficult to surprise them. Vishal sir gives you enough scope to be able to do something new. Rangoon is a different film for him as well as for me. It will be a new experience for the audience, especially since people want to see new content. I have been focusing on trying to give the audience a fresh experience every time they enter the theatre, and whether it was Haider or Udta Punjab, people have appreciated that.
Rangoon is a lot more accessible as a film than the earlier two were because it is very relatable.  It is a love triangle, it is about war, it is about love, it is about deceit, it is about human relationships. Everybody can watch it unlike Haider and definitely unlike Udta Punjab, which was extremely dark.
Rangoon is the first period film of your career. How difficult was it for you to get into that era, get into the character of Nawab Malik?
Yes, I agree that Rangoon is my first period film but the last few films that I have done, all of the universes of those films have been very different. For instance, I had no access to Tommy Singh of Udta Punjab. I had no access to what Haider must have gone through. Rangoon is another film which is far away from my reality. But I am playing a man in uniform, I am playing a patriot, I am playing a Jawan (soldier), I am playing a man who fights to save his country and fights for his duty.
My character, Nawab is as unique a character as Haider or Guddu and Charlie in Kaminey. He is the most heroic character I have ever played. What he is ready to do for his duty is something really larger than life. I always wanted to play a role like that and I finally got the opportunity to represent the men in uniform the way I wanted to. The film is set in an interesting period; it is at a time when India was going to become independent but hadn't achieved independence and Nawab is somebody who is in the British Indian army.
Rangoon has an interesting star cast. You are working with Saif and Kangana for the first time.

Both are great co-stars to work with. Kangana is a very good actor and it was interesting working with her. People think Saif and I have lot of issues but actually there is none. When we met, we realised that the so called issues were only in the papers. Saif is a very important and integral part of the film. He has a great personality and he has that carriage which the film needed. It is a very fresh cast.
What is your take on the Padmavati row?

Films and all of us from the fraternity have become like sitting ducks. It is an easy way to get publicity. I have read that script and there is nothing objectionable in the film; it is being treated with a lot of dignity. When I was cast, the most important thing for Sanjay sir was that these characters should be presented correctly and we have to play them correctly because they are respected and loved by the people of Rajasthan. Rest everything is conjecture. People should wait to see the film and then draw their opinion.
There were rumours that Ranveer Singh was resisting your entry into Padmavati while the leading lady Deepika Padukone and Bhansali were all for you. Also, there was news that you replaced Vicky Kaushal, who apparently Deepika didn't want to be paired with? So how did you come on board?
Every day I would get up to read a new controversy about the film and myself.  I told Sanjay sir that this is the first film of my career which I have not even begun shooting and it is already in news for almost three months. Don't ask me the unofficial question (about replacing Vicky Kaushal) officially. I don't want to get into it, I don't want to comment on it because it doesn't look right. As far as me coming on board is concerned, that was pretty simple (with a mischievous grin) – Sanjay sir offered me the film, I loved the script and I'm doing it.
How important are the box office numbers to you?  Does it matter to you at all?

It is very important for a film to be successful, and the only way you can define if a film is successful is when the film has recovered its cost. So when you do a film you must try and make sure that the film makes money, obviously, you don't want to be part of a film that loses money.
But at the same time I find these box office numbers very weird. It is very unpredictable the way it works, and hence you can't run after that. You cannot survive if you are part of unsuccessful films but you can't run after it because you don't know what you are running after. Also, if you run after numbers you lose your credibility, you lose focus, you lose purpose. You can only run after wanting to be part of a good movie because only a good movie will make money. How much money, who knows? Every day we see these numbers, predictions of openings but the final performance is so very different. You can't predict it anymore.
What next, after Rangoon and Padmavati?
I will be unemployed (laughs). Padmavati will take 200 days to make and as of now we have only shot for 25 days, so that will keep me busy. Of course, I have been approached for lot of films but I haven't said yes to any. Right now I am focussing on Rangoon to release on February 24 and then I want to complete Padmavati.
Entertainment
Directed by Mahesh Manjrekar, Antim is described as a "gripping tale of two powerful men" with polar opposite ideologies
Entertainment
Raksha Bandhan, which went on floors in June, marks the second collaboration between Akshay Kumar and Aanand L Rai after Atrangi Re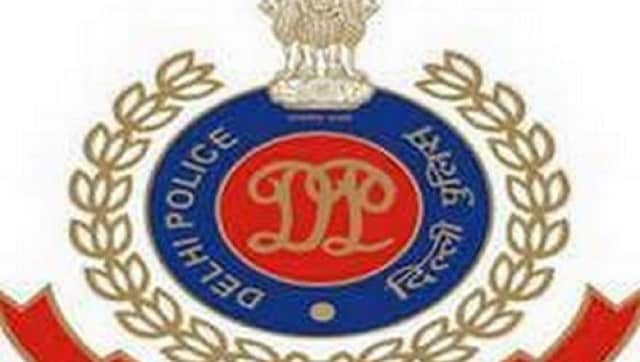 India
A criminal case has been registered at the Vasant Kunj North police station under relevant sections and the investigation is underway