Shahid Kapoor on Padmaavat and playing Maharwal Ratan Singh: It was one of the biggest risks of my career
Shahid Kapoor, fresh off the success of Padmaavat, says he wanted to tell the story of Maharwal Ratan Singh, as not a lot of people know about his journey
A lot has been spoken about the menacing antagonist Ranveer Singh, who has played Alauddin Khilji in Padmaavat. Ranveer's performance sure left us awestruck, but someone who stood tall in the midst of all the villainy and monstrosity was the subdued and determined Maharawal Ratan Singh, ably essayed by Shahid Kapoor. With outstretched arms, and seemingly in control of his emotions over the glorious run of the magnum opus so far, Shahid greets us in his modest Juhu office with a welcoming smile. Dressed in a grey t-shirt and ripped jeans, he looks a lot leaner, but refuses to divulge the reason for his weight-loss. When asked, he merely smiles. It's only Padmaavat on his mind.
"It was one of the biggest risks of my career to take up a role like this where, for one-and-a-half years nobody knew about the film. So many people asked me that why I was doing this film. And when the film released, I actually waited for two days to see audiences' reactions. I knew that my character was an underdog but I am so happy that the hero of the film has been given that kind of love. Out of the three characters, people know a lot about Padmavati and Alauddin Khilji but nobody knows about Ratan Singh. His journey was also spectacular. What he did — the sacrifices he made, the way he stood between his wife and Khilji — it was a beautiful journey but nobody knew about it. And I wanted to show that to the world because I felt it was a journey worth telling. And yes (laughs), the numbers are also great," said Shahid, who doesn't want to take credit for the humongous collection so far.
"I don't think box office numbers depends on any actor. How can I take credit for the numbers? Except for Sanjay Leela Bhansali, nobody should take credit for the numbers of Padmaavat. Haven't we seen how the career of certain actors changed after doing just one film with him? He has taken me to such a wide audience...in the years to come, it will benefit me. It is not about Padmaavat, it is what we do after Padmaavat. Padmaavat is all about Mr Bhansali. He leads from the front and I am happy to be the hero of his film because all his heroes become bigger stars," he adds.
However, more than Box office collection and records, Shahid wants to talk about the days when the film was struggling to sail through the turbulence. Right from the director being assaulted in Jaipur while shooting to increasing protests and death threats as the film's release neared in, it has been a tough time for the entire cast and crew. "Everybody is talking only about how it is a top grosser. The first feeling I have is that we have come a long way. There was a point when we were wondering if the film will ever get a good release. It has been a very turbulent, emotionally draining and tiring journey. I feel validated due to the fact that the film has come out and people have said such beautiful things," he said.
But, the actor feels that in the future, the makers and actors will definitely worry if they were attempting historical themes. "This was the most extreme version of controversy that one witnessed. It will take some time for all of us to come out of it. It's very worrisome and troublesome that even before watching the film it was being judged, and more than us, it was Bhansali sir who had to deal with it," said Shahid.
Padmaavat may have raised the bar for the actor, who has earned critical acclaim as well as mass popularity over the years, but, he says, he's still bound by the choice of films. "Every role and film offers you different opportunities. It is important to do something that will benefit the film and learn to be different in every film. In my next, Batti Gul Meter Chalu, I am playing a lawyer from a small town. Of course, I have to raise the bar every time but I am bound by the films I get and the choices I make. I must give every film what it needs. Sometimes drama is very exciting, sometimes playing loud, noisy characters like Tommy Singh (Udta Punjab) is exciting. On the other hand, playing quiet, subdued, powerful roles is interesting and playing a regular guy on a street is fun and satisfying, too," he explains.
Shahid and Deepika Padukone came together for the first time in Padmaavat, and the actor reveals that many a times in the past they have been offered movies but they didn't say 'yes' for whatever reasons. "For 10 years or so, which is as long as Deepika has been in the industry, we've had offers which came and went and somehow we never ended up doing a film together. But Padmaavat is worth those years. In fact, Bhansali Sir saw the film and the minute he got up he said, 'I want you and Deepika to do another film together'. In Padmaavat, there was not that much time for the romantic scenes...but we make a great pair and I am sure we will do something more in the future. There is more that can be juiced than what Padmaavat had."
While Deepika and Ranveer had done two films with Bhansali before Padmaavat, it was Shahid's first project with the director. "After 15 years of working I felt like a newcomer. But I would definitely say that it helps, when you have worked with him. He has a defined process of work. It was great fun learning from him, see him direct, whether it is the camera movement or background music. The way he interprets a character, works on the lines of a character...it is like working with a mad genius. Because I was new on his set, it was a bigger challenge for me but I was up for it and I was really excited to share screen space with Ranveer and Deepika. And like they say, a true challenge for an actor is when words are taken away from him. Everybody had more to say than me in the film (laughs). Maybe three to four years down the line I wouldn't have the guts to take it up. But I enjoyed it, now."
This brings us to the question whether performances that are subtle and subdued get overshadowed by loud and aggressive portrayals? "I didn't feel it in Padmaavat but I felt it when I did Jab We Met. I guess people are evolving. You have to empower whatever character you get. You have to learn to play different roles. Like in Udta Punjab, Alia was loved though Tommy Singh was the loudest character. I got so much love for Padmaavat but it was far tougher because even screen time-wise, it's very tight. I had this question on my mind (that his character might  get overshadowed) but after the film released, I realised, 'No, I should go out, talk and give interviews.'"
Even though Shahid has often said that he does not feel insecure working in a two-hero film (he was recently seen with Saif Ali Khan in Rangoon and now with Ranveer), top directors like Karan Johar and Rohit Shetty have openly said in the past that big heroes don't want to work together because of their apprehensions. In fact, Shetty once mentioned that they can only promote each other's film on social media. "But I am the guy who has done it, ask those who don't do two hero films. If I was insecure I wouldn't have done Padmaavat. If your insecurities are affecting you then it is taking away your opportunities. You have to take the right opportunity and the result will be defined over a period of time. Smart choices make a good career," says Shahid.
Lastly, commenting on certain section of society slamming the film for 'glorifying' sati and jauhar (self immolation), Shahid reasoned, "We need to see the film in the context of 13th century. There was a practice called jauhar in those days and every practice happens for various reasons. Within this film, Padmavati believed that she would prefer going into the pyre as opposed to handing herself over to a man who is so evil that he is ready to kill the entire kingdom just to acquire one woman. Now you decide if it is a good thing or a bad thing..." Saying so, he signs off while greeting and welcoming his leading lady of his upcoming film, Shraddha Kapoor, who reunites with Shahid after Haider.
Find latest and upcoming tech gadgets online on Tech2 Gadgets. Get technology news, gadgets reviews & ratings. Popular gadgets including laptop, tablet and mobile specifications, features, prices, comparison.
Entertainment
Following his arrest on Saturday, Kshitij Ravi Prasad was produced before a magistrate court in Mumbai via video conferencing which remanded him in the Narcotics Control Bureau's custody till 3 October for further investigation.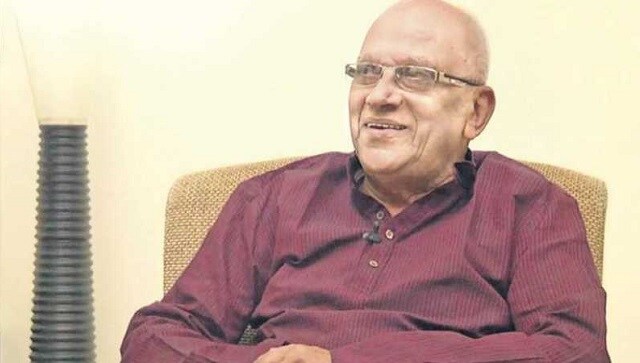 Entertainment
Billed as a science-fiction drama, the film is touted as a pan-Indian multilingual project and is bankrolled by Vyjayanthi Movies.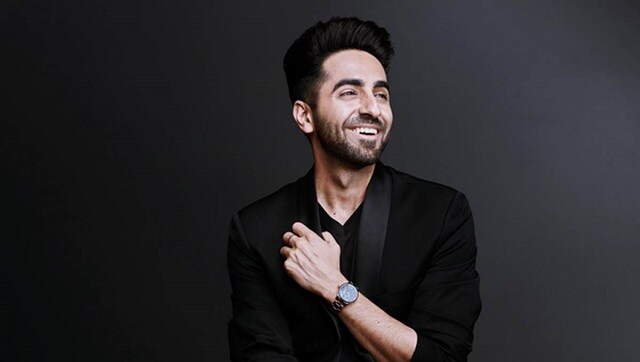 Entertainment
Ayushmann Khurrana is among the five Indians who have featured on this list, including Prime Minister Narendra Modi, Google CEO Sundar Pichai, London-based Indian-origin doctor Ravindra Gupta and Bilkis - Dadi of Shaheen Bagh.