Shah Rukh Khan's Zero: A look at the representation of vertically challenged people in Bollywood
Shah Rukh Khan plays a vertically challenged man in Zero, which reminds us of similar actors and characters in Bollywood films and television shows
Shah Rukh Khan's portrayal of a 'dwarf' in Aanand L Rai's upcoming film Zero, has forced everyone to look at how vertically challenged people are represented in Hindi films and TV shows. Although there haven't been enough characters, some Bollywood actors have tried to pull of roles which required them to be little people. These characters are no Tyrion Lannister, in case you're looking for comparisons. Little people are often caricaturised in Hindi films and TV shows, their condition deliberately made into a laughing stock. Their characters usually lack depth and are created mainly for amusement. With that, one can only hope Khan's upcoming film to have a sensible story, above the industry's fascination with the vertically challenged. In the run up to the release of Zero, here's a look at the roles and the actors who have played little people in films and TV:
Kamal Haasan in Appu Raja/Apoorva Sagodharargal
Haasan was one of the first actors to play a little person in Singeetam Srinivasa Rao's 1989 Tamil film Apoorva Sagodharargal, which was also made into a Hindi film called Appu Raja. Interestingly, Haasan plays three roles in the comedy-drama — as a mechanic, a circus clown who is a dwarf and a police officer, feeding the notion that little people do not belong in normal work environments and must do something 'amusing' all the time.
Anupam Kher in Jaan-E-Mann
Kher played a short person in Shirish Kunder's 2006 filn Jaan-E-Mann. To keep it short, the film is laced with jokes aimed at Kher's short stature. The film contains songs which have short people riding bikes, popping out of the refrigerator and dancing around in circles.
Lilliput in Dekh Bhai Dekh
MM Faruqui is a popular writer and actor, who used to appear in hit shows like Dekh Bhai Dekh and Shaurya aur Suhani. He has also made cameo appearances in an array of films like Bunty aur Babli, Naksha, Saagar and Daal Mein Kuch Kaala Hai. Although a household name in India, according to reports, Lilliput stopped getting work a few years ago.
KK Goswami in Vikraal aur Gabraal
KK Goswami is one actor every '90s kid would remember. Having appeared in popular shows like Ssshhhh...Koi Hai and Vikraal Aur Gabraal. Goswami tends to be typecast as the amusing sidekick of the clever protagonist. However, he seems to have made that formula work in his favour. He remains one of the most loved and memorable actors of Indian TV and is currently seen in C.I.D. as Dhenchu.
Find latest and upcoming tech gadgets online on Tech2 Gadgets. Get technology news, gadgets reviews & ratings. Popular gadgets including laptop, tablet and mobile specifications, features, prices, comparison.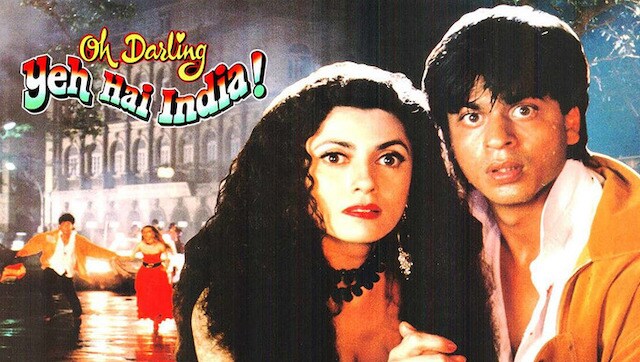 Entertainment
Mehta's absurdist reimagining of India, despite its flaws, holds a mirror to the future of politics and social freedom.
Entertainment
Directed by Aanand L Rai, Rakshabandhan will be produced by Colour Yellow Productions and Akshay Kumar's production house Cape Of Good Films.