Shah Rukh Khan's Alibaug farmhouse attached by income tax department under Benami Act
Shah Rukh Khan initially purchased the property as agricultural land, but ended up turning it into a farmhouse for personal use.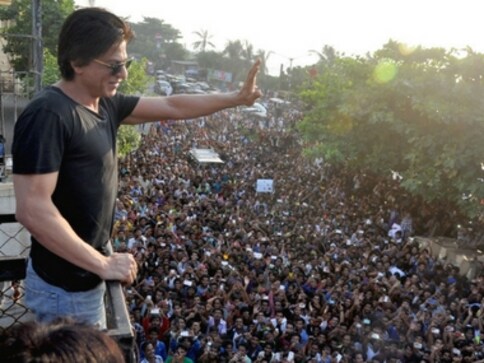 The income tax (IT) department has provisionally attached Shah Rukh Khan's Deja Vu Farms Pvt Ltd located at Alibaug, a beach town near Mumbai. The attachment notice was issued under the Prohibition of Benami Property Transactions Act (PBPT) in December, reported Business Standard.
Shah Rukh Khan's Deja Vu Farms is worth Rs 146.7 million, but its market price is up to five times that amount, an IT official informed Business Standard. Khan's farmhouse is a luxury property, and is spread over an area of 19,960 sq meters. The farmhouse is equipped with amenities such as a swimming pool, a beach, and private helipad.
Shah Rukh Khan, according to the report by Business Standard, had initially purchased the property as agricultural land for farming, but the actor ended up turning it into a farmhouse for his personal use.
"The said transaction falls under the definition of benami transaction as per the Section 2 (9) of the PBPT Act, where Deja Vu Farms has acted as benamidar for the ultimate benefits of Shah Rukh Khan. Thus, the actor is a beneficiary for the said under the prescribed law," said an IT investigation report according to Business Standard.
The report also highlights that the directors of Deja Vu — Ramesh Chibba, Savita Chibba and Namita Chibba — are Shah Rukh Khan's father-in-law, mother-in-law and sister-in-law, respectively. Hence the control of the company was always with Shah Rukh Khan as the directors are relatives of the actor.
"Any person aggrieved by the order of the adjudicating authority of holding the property as benami or not, can file an appeal to the appellate tribunal within 45 days from the date of the order. An appeal against the order of the tribunal may be preferred in the High Court within 60 days," explained official cited above.
Entertainment
There are other names in the list too, from URI: The Surgical Strike to Haqeeqat. It's the season of feeling Indian and being proud of it.
Opinion
Whenever Kajol is in the room, her voice is heard above all other sounds. She is truly a diva and the jinn that comes out of the bottle every time she lights up the screen.
Entertainment
Elaborating on the subject of this film, the filmmaker stated, "At any given point of time, a film like this will meet with extreme responses because it hits home truths."