Shah Rukh Khan was reportedly offered Shahid Kapoor, Ranveer Singh's roles in Sanjay Leela Bhansali's Padmaavat
Sanjay Leela Bhansali approached Shah Rukh Khan for the roles of Maharawal Ratan Singh and Alauddin Khilji in Padmaavat.
Sanjay Leela Bhansali's opulent historical drama Padmaavat tasted box-office success despite facing agitation by the political outfit Karni Sena.  The role of Rani Padmini, Maharawal Ratan Singh and Alauddin Khilj became synonymous with the actors playing them. Shahid Kapoor's resilient portrayal of Maharawal Ratan Singh and  Ranveer Singh's dark and gritty version of Sultan Alauddin Khilji brought out Sanjay Leela Bhansali's vision to celluloid. The film was a blockbuster and actors earned praises from all quarters.
However,this wasn't necessarily the original cast of the film and could have been entirely different, reports India Today.  Director Sanjay Leela Bhansali had first approached Shah Rukh Khan to play Maharawal Ratan Singh – Shahid Kapoor's character only to turn him down. The report further states that Shah Rukh refused the role as he thought that the main focus of the film is on Rani Padmini and Khilji. Upon learning that, Bhansali offered SRK the role of Khilji – played by Ranveer.
But SRK refused to take up the role as he was already facing backlash during that time with his film Raees and thought that playing Khilji would just make things worse for him as it was a purely negative character. Hence, this is how Ranveer got the role, claims the report.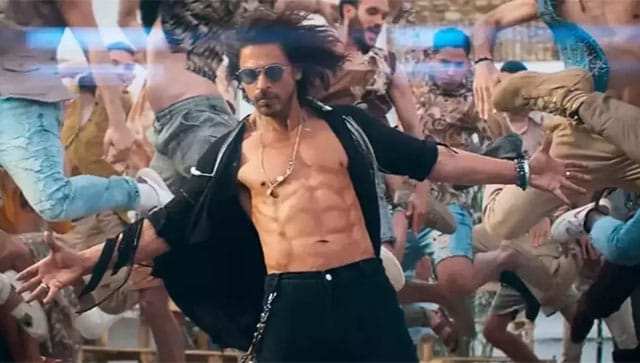 Entertainment
SRK's fan following is a different breed from the other stars. Even if he doesn't do a film for ten years, they will wait patiently for the return of their idol. It doesn't matter how long, it takes as long as he comfortable with his comeback. It can't get any more comfortable than Pathaan.
Entertainment
Katrina wrote on her social media page, "My friend Pathaan is on a dangerous mission. It is very important in the interest of national security that you don't reveal anything about this. You are all part of this classified mission now. Zoya."
Entertainment
The total screen count now is 8000 screens worldwide across Hindi, Tamil & Telugu formats. Domestic - 5,500 Screens, International - 2,500 Screens. It is the biggest ever release for a Hindi film ever in the history of Indian cinema.