Shah Rukh Khan detained at Los Angeles International airport: After 2009, 2012, third time not a charm
Shah Rukh Khan was detained at the Los Angeles airport for questioning by the US immigration department.
Shah Rukh Khan was detained at the Los Angeles airport for questioning by the US immigration department. Again. Seems like a severe case of deja vu for us, so one can imagine how Shah Rukh Khan must be feeling.
The witty superstar's tweets about the matter went intensely viral on Twitter:
I fully understand & respect security with the way the world is, but to be detained at US immigration every damn time really really sucks.

— Shah Rukh Khan (@iamsrk) August 12, 2016
The brighter side is while waiting caught some really nice Pokemons.

— Shah Rukh Khan (@iamsrk) August 12, 2016
While this time Shah Rukh Khan whas not disclosed why he was heading to the US, he did happen to meet Varun Dhawan and Karan Johar at the airport:
Enroute to Houston #dreamteam. Look whose blessings we got @iamsrk. We got his energy now! Are you ready houston?? pic.twitter.com/yEBtW1ZMnn

— Varun dhawan (@Varun_dvn) August 11, 2016
Upon tweeting about his airport ordeal, US Assistant Secretary of State Nisha Biswal tweeted an apology to Shah Rukh Khan:
Sorry for the hassle at the airport, @iamsrk - even American diplomats get pulled for extra screening!

— Nisha Biswal (@NishaBiswal) August 12, 2016
This very incident has happened two times in the past with the Dilwale actor.
In 2009, Shah Rukh Khan was detained at US immigration officials at Newark Liberty International Airport in New Jersey because his name came up on a computer alert list.
He was visiting the country in order to promote his film, Karan Johar's My Name Is Khan.
Khan, at the time, told CNN IBN, "They kept on telling me that my name is common to some name that has popped up on the computer, so they need to follow procedure. It took them an hour and a half, two hours; they kept on asking me questions, if I could give them any ... numbers in America that they can contact and vouch for me and who I am."
However, in New Delhi the US Ambassador Timothy Roemer issued a statement at the time describing SRK as a "welcome guest" and a "global icon". He also said that many Americans love him and his films and they were trying their best to understand what was going on.
Telegraph reports, Khan later said, "I think it's a procedure that needs to be followed, but an unfortunate procedure," he told reporters on Saturday in suburban Chicago."
This isn't where the story ends.
In 2012, again, Shah Rukh Khan was detained at White Plains airport near New York. He had travelled on a private plane and was en route to Yale University for a talk when he was stopped. 
He was invited to deliver a lecture at Yale, and was travelling with Nita Ambani. Her daughter Isha was a Yale student and also president of the South Asian society.
This Hollywood Reporter article claims Khan's fellow travellers were cleared immediately by immigration but he was stopped. "Yale University officials had to contact the Department of Homeland Security and the Immigration and Customs Department at Washington, when they came to know about his detention," said a source to THR.
It is during this incident that Shah Rukh Khan had said his famous one-liner: "Whenever I start feeling too arrogant about myself, I always take a trip to America. The immigration guys kick the star out of stardom."
BBC reports, he additionally said, "They always ask me how tall I am and I always lie and say 5ft 10 inches. Next time I am going to get more adventurous. [If they ask me] what colour are you, I am going to say white."
The one draw to take from this whole issue is, no matter what happens to Shah Rukh Khan at US airports, he never loses his wit.
Here's what Twitterati had to say:
One side @BarackObama says "celebrate success of Shah Rukh Khan" on the other side their security personnels always disturb him

— Ravi Rajesh Ft SRK (@IAMRAVIRAJESH) August 12, 2016
#ShahRukhKhan is lucky that #Trump is not yet in power otherwise he would have been shot directly without detention

— Ashok Garekar (@DrGarekar) August 12, 2016
Playing #Pokemon is dangerous,#ShahRukhKhan was detained at #USA #airportsecurity as suspicious character.

— venkatesh Shankar (@venkatesh4077) August 12, 2016
Simple! When US movie stars visit India, detain them and question them on their visit rather than going gaga over them! #ShahRukhKhan

— Ramesh T (@hereiam_hi) August 12, 2016
So, SRK without makeup looks like a terrorist? #Wondering #ShahRukhKhan

— Ajikuttan Balan (@Ajiq10) August 12, 2016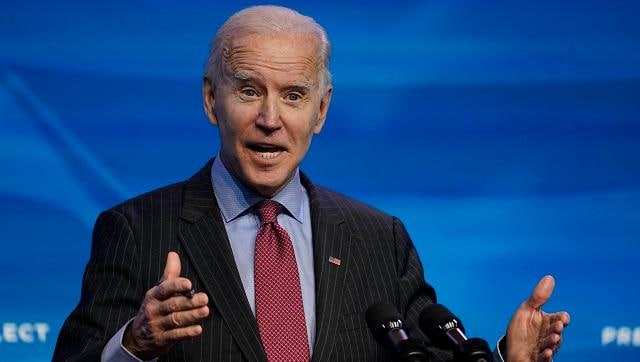 World
Ida struck the US Gulf Coast as a Category 4 hurricane, bringing major flooding and knocking out power to large parts of the heavily populated region.
Sports
The 19-year-old Canadian's dream run into her first Grand Slam final ended in defeat Saturday as she fell to British 18-year-old qualifier Emma Raducanu 6-4, 6-3 at Arthur Ashe Stadium.
World
The start of the school year coincides with several milestones in the city's pandemic recovery that hinge on vaccine mandates