Shaan halts Guwahati concert mid-way after section of audience chastise singer for crooning Bengali song
Singer Shaan halted his Guwahati concert after a section of the audience threw paper balls and stone at him for singing a Bengali song.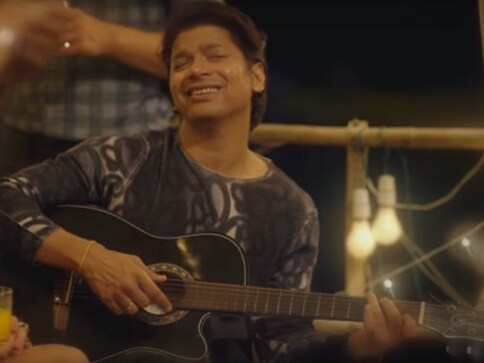 Singer Shaan had to stop his concert mid-way after a section of the audience pelted stones and paper balls at him when he started singing a Bengali song at the Sarusajai Stadium in Guwahati on 28 October, according to Nagaland Post.
"India is one and we should not hold qualms against any language," the singer tried to appeal to the audience, as per the same report. He also walked off the stage but soon returned at the request of the organisers, a person backstage told the publication. Shaan also told the audience that he was performing despite running a temperature. It is not known whether the organisers have lodged a complaint against the miscreants.
Stone was pelted at Bollywood singer @singer_shaan , by some audience, during his LIVE concert in #Guwahati on Sunday.
Several people have alleged that there was a paper along with the stone, demanding the singer to sing Assamese song and not Hindi/ Bollywood songs. pic.twitter.com/tJFRi51iuV

— G Plus (@guwahatiplus) October 29, 2018
He also tweeted regarding the incident.
Just for the records ...loved my Assam Tour!! Saw the most fascinating sights...made new friends..had huge turnouts at every concert.. Over one unfortunate incident it would be VeryWrong to Tarnish this Beautifull State!!! Whatever happened was in the heat of the moment 🙏 https://t.co/2pcE1IUYLe — Shaan (@singer_shaan) October 29, 2018
The singer has also responded to the news of him being attacked with paper balls and stones, calling them lies.
Complete lies!!! One Paper ticket folded up was thrown on stage by One Person after vigorously gestering and shouting to stop singing.. That's all ... please stop these wild speculations and lies 🙏 https://t.co/F6QdEuT761

— Shaan (@singer_shaan) October 30, 2018
Entertainment
A drastic increase in K-Pop streams on Spotify, Netflix diversifying its slate, and the BTS phenomenon have vastly contributed to the popularity of K-Pop in India despite trolling of boybands for challenging the traditional ideals of masculinity.
Entertainment
Seventeen's Your Choice sold a total of 881,788 copes on the first day of sales, doubling their previous first-day sales record
Entertainment
"It's not a Garrix song with Bono doing the vocals and The Edge playing guitar. Everybody has contributed as much to the final song," Martin talks about collaborating with his childhood idols for 'We Are The People,' the anthem of UEFO EURO 2020.