Shaan halts Guwahati concert mid-way after section of audience chastise singer for crooning Bengali song
Singer Shaan halted his Guwahati concert after a section of the audience threw paper balls and stone at him for singing a Bengali song.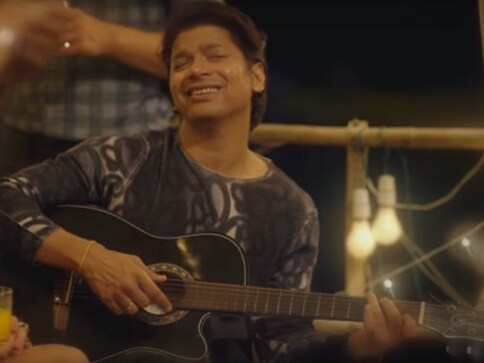 Singer Shaan had to stop his concert mid-way after a section of the audience pelted stones and paper balls at him when he started singing a Bengali song at the Sarusajai Stadium in Guwahati on 28 October, according to Nagaland Post.
"India is one and we should not hold qualms against any language," the singer tried to appeal to the audience, as per the same report. He also walked off the stage but soon returned at the request of the organisers, a person backstage told the publication. Shaan also told the audience that he was performing despite running a temperature. It is not known whether the organisers have lodged a complaint against the miscreants.
Stone was pelted at Bollywood singer @singer_shaan , by some audience, during his LIVE concert in #Guwahati on Sunday.
Several people have alleged that there was a paper along with the stone, demanding the singer to sing Assamese song and not Hindi/ Bollywood songs. pic.twitter.com/tJFRi51iuV

— G Plus (@guwahatiplus) October 29, 2018
He also tweeted regarding the incident.
Just for the records ...loved my Assam Tour!! Saw the most fascinating sights...made new friends..had huge turnouts at every concert.. Over one unfortunate incident it would be VeryWrong to Tarnish this Beautifull State!!! Whatever happened was in the heat of the moment 🙏 https://t.co/2pcE1IUYLe — Shaan (@singer_shaan) October 29, 2018
The singer has also responded to the news of him being attacked with paper balls and stones, calling them lies.
Complete lies!!! One Paper ticket folded up was thrown on stage by One Person after vigorously gestering and shouting to stop singing.. That's all ... please stop these wild speculations and lies 🙏 https://t.co/F6QdEuT761

— Shaan (@singer_shaan) October 30, 2018
Arts & Culture
Social entrepreneur Shefali Khanna launches a new experiential space for creators, musicians, and artisans; the workspace-cum-studio is a uniquely curated space that aims at creating a conducive environment for nurturing art and craft.
Entertainment
The comedian, who has criticised the BJP-led NDA government over a number of issues in the past, proclaimed himself as "a bigger Hindu" than the VHP as he doesn't earn his living by fear mongering and issuing threats.
Arts & Culture
The collection includes a full range of arms and armour from the late 16th to the 20th centuries that express the unique cultural identity of Mewar. In addition to these, it includes south Indian, Mughal, Middle Eastern, European, and American masterpieces.