Sexism in stand-up comedy? No laughing matter, as this Anupama Chopra-led panel proves
Film critic Anupama Chopra recently had a discussion on 'sexism in the comedy industry' — with a panel consisting of five men and one woman.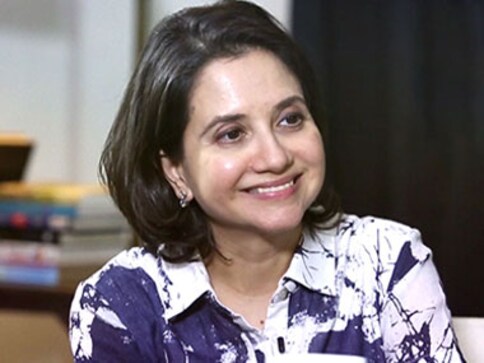 Film critic Anupama Chopra recently had a discussion on 'sexism in the comedy industry' after Amazon Prime signed 14 comedians as part of a special comedy segment and not one of them was a woman.
Although she did raise a pertinent issue, we can't get over the fact that she thought the one woman to 5 men ratio was an appropriate arrangement to have chat on sexism (neither could other female comedians on Twitter). Let that sink in.
Needless to say, things did get uncomfortable as we watched an equally amused Aditi Mittal silently wait for her turn to speak on why there is a dearth of women in the business. After Tanmay Bhat, Biswa Kalyan Rath and Vipul Goyal had all very eloquently spoken.
2 minutes 18 seconds in and she finally speaks.
Aditi then brought her own experiences to the table highlighting the lack of investment in young women getting into comedy. She pointed out how the men have been making money for years and how, for her, the business wasn't conducive to money making till things changed for the better about a year ago.
Aditi brings up the bro-code and how it applies to comedy as well: "It's always about the boy-gang. They are always elevating each other all the time."
She also added that distancing herself from all of it and insisting on doing things alone worked for her — which is why she was (the only woman) sitting at the table.
Other women in the business were obviously quick to notice how this grown-up chat turned into situational irony. Kaneez Surka gave Anupama a piece of her mind.
If you want to know if there is sexism in an industry, start by having more than one female from that industry on your regular panel.

— Kaneez Surka (@kaneezsurka) May 29, 2017
Comedian Radhika Vaz also tweeted about the mishap. Yes, we are calling it that.  
No never we have no sexism in comedy we ain't got time for that. What? Just one woman comic on this panel - so? SO?! https://t.co/2djIgfgrsr — radhika vaz (@radvaz) May 29, 2017
Now some people are going to do a very good job at mansplaining the whole situation by calling Aditi incompetent and unfunny. The simple answer to that is — don't even try.
But it wasn't fully disappointing as in most places, the men seemed to agree that there is, indeed, a lack of women comedians in the business. There's a huge gap between the kind of representation male comedians get in comparison to women. Even in the smaller gigs in a local lounge, it is very rare for a woman to be a part of the lineup that usually boasts of the country's top male comedians.
Anyway, one can only imagine a female comedian's plight when she has to try to make an audience, that has been fed and accepted sexist comedy for years, laugh.
You can view the discussion here: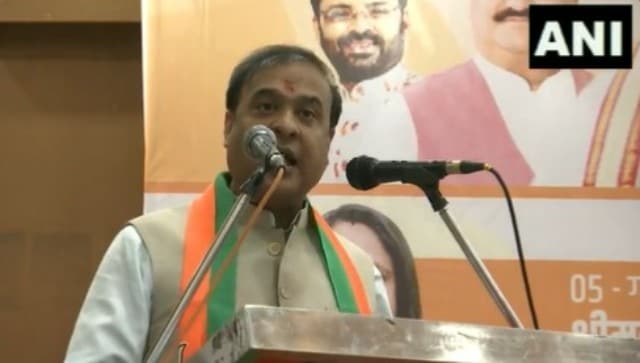 Politics
Himanta Biswa Sarma also hit out at the Congress leader's Bharat Jodo Yatra and said, "Rahul Gandhi is visiting places where there are no elections
Politics
Assam Chief Minister Himanta Biswa Sarma has claimed Congress leader Rahul Gandhi looks like "Saddam Hussein", the former Iraqi dictator, and it would have been better had he turned his appearance like Sardar Patel, Jawaharlal Nehru or Mahatma Gandhi.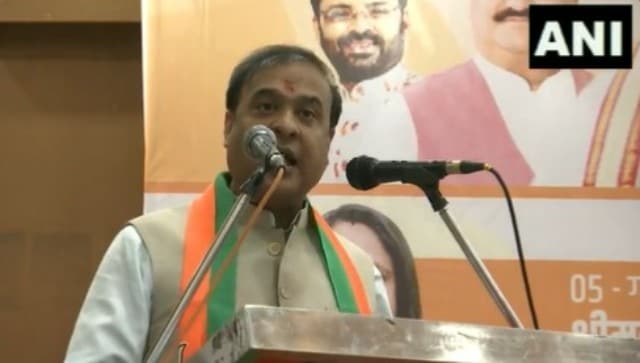 India
Meanwhile, the Assam government has announced Rs 5 lakh with each to the next of kin of the six deceased persons, who died in the firing incident