Seth Rogen on James Franco sexual harassment allegations: 'My perspective on this is least relevant'
Seth Rogen said that the allegations of sexual harassment did not change his willingness to work with James Franco in the future.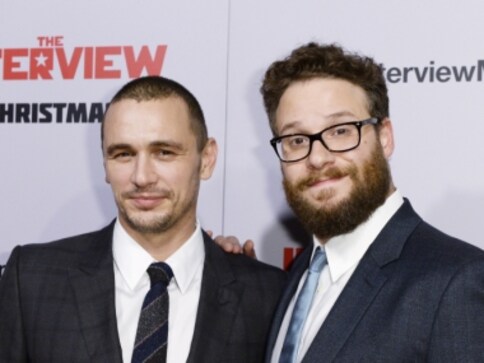 Seth Rogen has finally spoken about accusations of sexual harassment against his longtime collaborator James Franco.
In an interview with Vulture, Rogen was asked about the allegations made against Franco. Rogen replied that he had least relevant perspective on the issue as he is friends with Franco and he is a man. He further added that there are many people with real things to contribute to the #MeToo discussion and anything he said would not add anything useful to the conversation.
He did however say that the allegations did not change his willingness to work with Franco in the future. Rogen and Franco have worked together on multiple films including This Is the End, Pineapple Express, The Interview and Sausage Party.
Franco's troubles began when his choice to wear the 'Time's Up' pin as a mark of solidarity with sexual harassment victims and the #MeToo campaign, triggered several women to publicly call him out on his alleged sexual misconduct and inappropriate behaviour.
Franco denied all the allegations that were leveled against him, however what followed was a massive exposé by LA Times which detailed allegations of sexual misconduct leveled against him by five different women around the time when Franco was the acting professor at Studio 4, a stint launched by him in association with Playhouse West in 2014.
Bollywood
In the latest trailer of the web series, we can see the story of Abhishek and Rinky and something flaming between them.
Bollywood
With shows Like ESCAYPE LIVE and Human, Disney+ Hotstar is presenting breakthrough content.
Bollywood
Be it Hatoda Tyagi, Jaana Or Compounder, Abhishek Banerjee never fails stands out with his versatility.