Seth Rogen, Michael Keaton to star in King of the Jungle, comedy based on tech magnate John McAfee
Michael Keaton will play John McAfee, creator of the McAfee Antivirus software and Seth Rogen will play an investigative journalist in King of the Jungle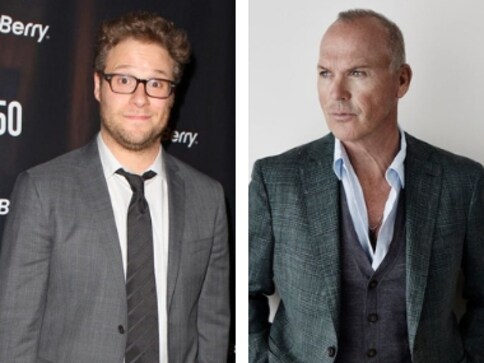 Los Angeles: Actors Seth Rogen and Michael Keaton will star in King of the Jungle, a comedy about the true story of tech magnate John McAfee.
Glenn Ficarra and John Requa are directing from a script by Scott Alexander and Larry Karaszewski, based on the Joshua Davis Wired magazine article John McAfee's Last Stand, reports variety.com.
Keaton will play McAfee, creator of the McAfee Antivirus software. McAfee cashed in his fortune, left civilisation and moved to the jungle in Belize, where he set up a compound of guns, sex, and madness.
Rogen will portray Wired magazine investigator Ari Furman, who accepts what he thinks is a run-of-the-mill assignment to interview McAfee, but once he arrives in Belize, he finds himself pulled into McAfee's escalating paranoia, slippery reality, and murder.
The film will be produced by Jeremy Steckler of Condé Nast Entertainment, Zaftig's Charlie Gogolak, Glenn Ficarra and John Requa, MadRiver's Marc Butan, Endurance's Steve Richards, and Epic's Joshua Davis.
Rogen starred in and produced The Disaster Artist for A24 and Sausage Party for Sony. He is currently in post on an untitled comedy.
Entertainment
Kelly Osbourne opened up about battling drug, alcohol addictions in Jada Pinkett-Smith's Red Table Talk
Entertainment
Dave Bautista said one of the reasons why he came on board for the zombie heist film Army of theDead was so he could learn from director Zack Snyder.
Entertainment
The official selection was announced last week, with 24 films from renowned names such as Wes Anderson, Nanni Moretti and Sean Penn, competing for the Palme d'Or and the affection of a jury headed by Spike Lee.