Seth Rogen, Michael Keaton to star in King of the Jungle, comedy based on tech magnate John McAfee
Michael Keaton will play John McAfee, creator of the McAfee Antivirus software and Seth Rogen will play an investigative journalist in King of the Jungle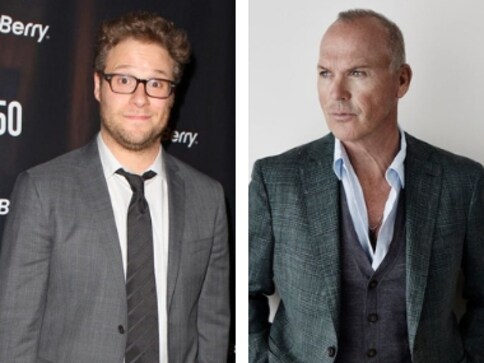 Los Angeles: Actors Seth Rogen and Michael Keaton will star in King of the Jungle, a comedy about the true story of tech magnate John McAfee.
Glenn Ficarra and John Requa are directing from a script by Scott Alexander and Larry Karaszewski, based on the Joshua Davis Wired magazine article John McAfee's Last Stand, reports variety.com.
Keaton will play McAfee, creator of the McAfee Antivirus software. McAfee cashed in his fortune, left civilisation and moved to the jungle in Belize, where he set up a compound of guns, sex, and madness.
Rogen will portray Wired magazine investigator Ari Furman, who accepts what he thinks is a run-of-the-mill assignment to interview McAfee, but once he arrives in Belize, he finds himself pulled into McAfee's escalating paranoia, slippery reality, and murder.
The film will be produced by Jeremy Steckler of Condé Nast Entertainment, Zaftig's Charlie Gogolak, Glenn Ficarra and John Requa, MadRiver's Marc Butan, Endurance's Steve Richards, and Epic's Joshua Davis.
Rogen starred in and produced The Disaster Artist for A24 and Sausage Party for Sony. He is currently in post on an untitled comedy.
Entertainment
Bert Fields, for decades the go-to lawyer for Hollywood A-listers including Tom Cruise, Michael Jackson, George Lucas and the Beatles, and a character as colourful as many of his clients, has died at age 93.
Entertainment
Anne Heche is in a coma and has not regained consciousness since shortly after her car crash.
Entertainment
Teen Vampire series 'First Kill' cancelled after one season on Netflix. Won't return for Season 2.