Selena Gomez donates salary from Woody Allen movie to Time's Up: Is it finally time for a reckoning?
It is safe to say that Woody Allen's career is over, and he isn't going out with a bang, but with a disgraceful fizzle.
With the Time's Up initiative going as strong as it is, actors who chose to star in Woody Allen's upcoming movie titled A Rainy day in New York started donating their fees to various charities that help victims of rape and sexual assault. A Rainy day in New York stars actors such as Timothée Chalamet, Selena Gomez, Elle Fanning, Jude Law, Liev Schreiber, Rebecca Hall, and Griffin Newman among others.
It started with Griffin Newman, who plays a small role in Woody Allen's upcoming romantic comedy film. Newman, 28, decided to donate his fees and said that he "regrets taking a role in Woody Allen's new film" in a series of tweets.
After Newman donated his salary from the movie to Rape, Abuse & Incest National Network (RAINN), Rebecca Hall and Timothée Chalamet also announced their decision to donate their salaries to various charities.
Rebecca Hall, who has worked with Woody Allen earlier in Vicky Christina Barcelona, said on Instagram that her actions have made another woman feel "silenced and dismissed". Hall donated her salary from A Rainy Day in New York to Time's Up, a legal defense fund set up to support victims of workplace sexual harassment.
Timothée Chalamet also followed suit by donating his salary to Time's Up, RAINN and the LGBT Center in New York. Chalamet, who was recently nominated for a Golden Globe for his role in Call Me by Your Name, said in an Instagram post that "because of contractual obligations," he was unable to comment on the allegations against Allen. The actor said he decided to donate his entire salary to the three charities because "I don't want to profit from my work on the film."
Woody Allen has been accused of sexually molesting Dylan Farrow, his adoptive daughter. The case grabbed headlines globally in 1993 after the accusations first surfaced, and Allen was never prosecuted in this case and has consistently denied wrongdoing. In February, 2014, Dylan Farrow wrote a firsthand account of her harrowing experiences in The New York Times. Following the Weinstein revelations, accusations against Allen again caught steam after Farrow, now 32, wrote another op-ed in the Los Angeles Times asking why the #MeToo campaign spared Woody Allen. 
More stars from the A Rainy Day in New York are now donating their salaries.
According to a report in People, Gomez "made a significant donation anonymously" to the Time's Up Legal Defense Fund that "far exceeded her salary for the film." But Selena Gomez is being criticised for not publicly distancing herself from Woody Allen and speaking out against him like her costars Hall and Chalamet have.
Even after these allegations, A-list Hollywood stars were more than just eager to work with the highly acclaimed comedian, writer, director who has made movies such as Annie Hall and Manhattan. But now it seems as though the 82-year-old director's career could finally be coming to an end as allegations against him have prompted many big Hollywood names to come forward and publicly disavow Allen.
Natalie Portman, who worked with Allen in 1996's Everyone Says I Love You, said in an interview with Oprah on CBS This Morning that she believes Farrow and the allegations she made 23 years years ago. Portman was joined during the interview by Reese Witherspoon, Kathleen Kennedy, America Ferrera, attorney Nina Shaw, Tracee Ellis Ross, and Shonda Rhimes all of whom agreed that Allen's time should be up in Hollywood.
Mira Sorvino, one of Weinstein's victims who spoke out against the Hollywood mogul, apologised to Farrow in an open letter published on HuffPost on 10 January for working with Allen in 1995 on the movie Mighty Aphrodite. "I cannot begin to imagine how you have felt, all these years as you watched someone you called out as having hurt you as a child, a vulnerable little girl in his care, be lauded again and again, including by me and countless others in Hollywood who praised him and ignored you," Sorvino wrote.
Even Greta Gerwig, the director of last year's highly acclaimed Lady Bird, said she regretted working with Allen in his 2012 film To Rome With Love. In an interview with the New York Times published on 9 January, Gerwig said, "If I had known then what I know now, I would not have acted in the film. I have not worked for him again, and I will not work for him again."
Rachel Brosnahan, who recently won a Golden Globe for Best Actress – Television Series Musical or Comedy, spoke about her experience of working with Allen on his Amazon series Crisis in Six Scenes. Speaking to The Hollywood Reporter, Brosnahan said, "Honestly, it's the decision that I have made in my life that is the most inconsistent with everything I stand for and believe in."
Elen page, who also worked with Allen in To Rome With Love, said that the decision is now "the biggest regret of my career". In a Facebook post, Page wrote, "I am ashamed I did this. I had yet to find my voice and was not who I am now and felt pressured, because 'of course you have to say yes to this Woody Allen film.' Ultimately, however, it is my choice what films I decide to do and I made the wrong choice."
With so many big Hollywood names coming forward to denounce Allen, the filmmaker found support in Alec Baldwin. "Unfair and sad," is how Baldwin describer the treatment of Allen in 2018. Baldwin has worked with Allen in three movies and called it "one of the privileges of my career."
It is almost certain that Allen's career will slowly recede with so many Hollywood stars publicly distancing themselves from him. Even though the accusations have been in the public domain for well over a quarter of a century, Hollywood stars were never hesitant to work with Allen.
The same was the case with Weinstein where his predatory behavior was an open secret but never deterred any Hollywood star from working with him. We can see this as an awakening; as the dawn of a new day where stars will refuse to work with those accused of sexual assault.
also read
Entertainment
Embrace the vibrant spectrum of love, acceptance, and authenticity this Pride Month as Netflix India proudly presents a captivating collection of LGBTQIA+ films and series.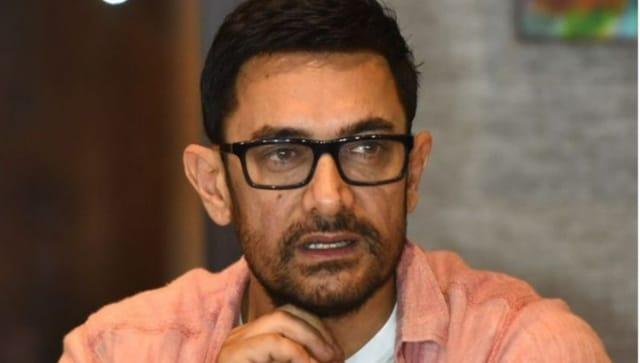 Entertainment
Producer Mahaveer Jain made a huge revelation about the Laal Singh Chaddha star that how he put his life at stake by not attending underworld parties in the 90s
Entertainment
Scoop is the adaptation of journalist Jigna Vora's biographical book Behind The Bars In Byculla: My Days in Prison