Section 377 verdict: Hansal Mehta, Onir, Shakun Batra discuss queer representation in Indian cinema
In a historic judgment, the Supreme Court struck down portions of Section 377 of the Indian Penal Code on 6 September 2018, decriminalising homosexuality in India, and bringing the LGBTQI community one step further in the quest for equal rights.
However, there's still a long road ahead for the queer community — whether it's in terms of social acceptance, representation, or how they are depicted in the popular culture of the day.
For instance, mainstream Hindi films that authentically and sensitively portray the LGBTQI community are a minority, pitted against a large number of films that 'otherise' and even mock them by reducing them to a comic aspect. And this is just the struggle at the production stage; the challenges of releasing such films are entirely different and numerous.
Works like Smita Patil's Umbartha (1982) and Malayalam film Desatanakkili Karayarilla (1986) are considered some of the earliest examples (both speak of lesbian relationships), some call the 1971 film Badnaam Basti the first to portray same-sex love. Years ago, Badnaam Basti had to be promoted as a hetero 'love triangle' to be accepted, but even today, censorship and bias continue to be problems.
Much of India is still like Kantaben from Kal Ho Na Ho — shocked at the very prospect of queer love. Three directors, known to have made iconic films about the LGBTQI community, talk about whether this 'Kantaben'-esque discrimination has hampered their ability to make cinema, and what the future holds for queer films in India.
Hansal Mehta | Aligarh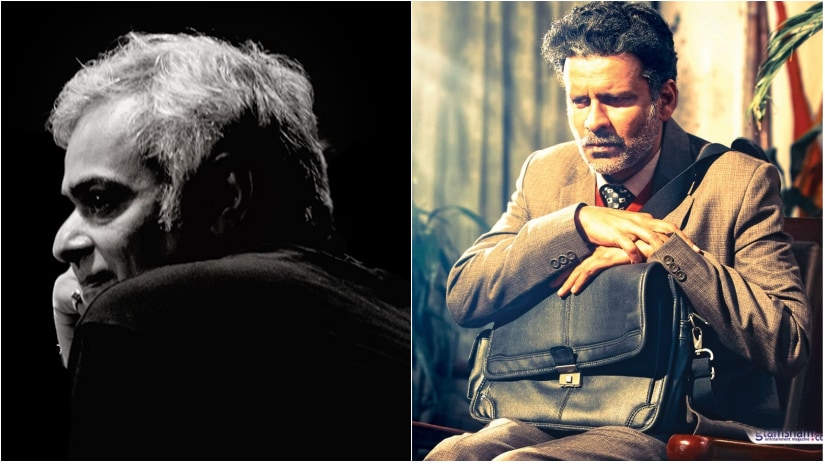 Mehta is identifiable by his brand of brave storytelling that centres on the other in society. In Aligarh, he chronicles a tumultuous period in the life of Ramchandra Siras, a professor at Aligarh Muslim University who was suspended for having sex with a rickshaw puller. The film highlights how homophobic the people around Siras were, and paints the professor himself as a gentle and kind person. It also raises pertinent questions about privacy.
What drew him to Aligarh was its potential to talk about the individual's rights in the midst of ostracisation. "I have always been conscious of the fact that different communities are marginalised because of majoritarian morality. The story was sent to me by a writer, and it resonated with my other writer, Apurva Asrani, who has himself been a prominent voice in the fight for LGBTQ rights."
He attributes the film's success to the fact that it tells a deeply personal story. "It is the plight of an individual... It's about a man being condemned to a life of loneliness because the society considers him as the other." He places emphasis on research and ensuring that he does not portray marginalised communities in a poor light.
Mehta was irked by the certification that both the trailer and the film were awarded by the Central Board of Film Certification (CBFC). "They gave it an 'A' certificate, which I don't think the film deserved... Calling homosexuality an adult theme is regressive. When you watch the film on TV, the word homosexual has been beeped out. This is a sad sight; it is a poor reflection of how our authorities look at individuals."
However, he remains optimistic about the future, because he thinks the film fraternity itself is democratic and modern in its outlook. Aligarh was produced by Eros International and starred two well-known actors, and Mehta says that he has not found actors or producers shying away from this subject.
"The modern filmmaker is not afraid and does not stereotype. A mainstream film like Kapoor & Sons, which was so sensitive towards the issue, handled it beautifully." What needs to change, in his opinion, is the attitude of people who believe that being queer is a disorder or "immoral".
Shakun Batra | Kapoor & Sons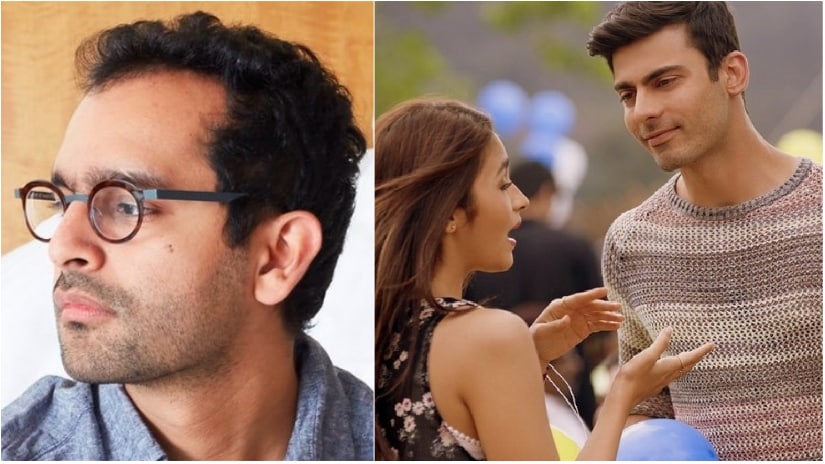 In Kapoor and Sons, Batra narrates the story of a family steeped in conflict. Rahul, portrayed by Fawad Khan, is a successful writer and the ideal son — a clear family favourite. But Rahul is also gay, in a relationship with a man in London that he hides from his family.
To prepare for the film, Batra drew from the experiences of his own gay friends: their lives, their issues, their families. "They lived a very suffocating life; a dual reality, which is really sad because no one should live like that. No one should feel suffocated or stressed because of their sexual preference."
According to him, the appeal of Fawad Khan's Rahul lay in his portrayal as just another human being dealing with his own share of problems. "It wasn't just his story. There were so many characters, and each was flawed in their own way. All of them were on the same stage; they weren't really different, they're all human. That's perhaps what made Rahul more acceptable."
He collaborated with Dharma Productions for the film and says he didn't face any issues over Fawad Khan's character. There's nothing risqué or scandalous about the film, he points out. He admits that there are some in the industry who are not as open to the idea of such subjects, but that the overall outlook is changing. "I think it is time that now we can tell much braver stories that we couldn't before. I really hope that I myself can undertake another story where I can be a lot bolder and take a leap in this direction."
With Section 377 gone, he hopes that queer people are not misrepresented or caricaturised anymore. He said that the emphasis was always to bring LGBTQI issues to the mainstream and to have an open dialogue, but that this decision opens up many more avenues in cinema.  "It's a huge leap for all of us, because now, there is no fear. When I was making Kapoor and Sons there was a lot of fear about censorship, whether we can say it outright, how do we do it. But now this opens up an entire world of storytelling."
Onir | My Brother Nikhil
In his 2005 film, Onir explored the story of a boy whose promising swimming career has an abrupt end after an HIV positive diagnosis. Shunned by society, the protagonist finds support only from his boyfriend, and sister. Subtly, Onir questions the belief systems that govern a conservative society.
Onir says he examines his own life and that of others around him when making his films. "There is a lot of discrimination that we face in our everyday lives. The key is to understand why society is discriminating against someone." He says that whether it is the portrayal of a heterosexual couple or a homosexual one on screen, what it finally boils down to is the audience's ability to relate to them. "I feel that if you portray characters with honesty, people will be able to connect to them."
Finding financiers and satellite channels has always been a challenge for Onir. "It's very difficult to convince them because they think that no one will watch my films. Sometimes, I opt for crowdfunding. At other times, well-wishers who are friends and members of the film industry support and stand by me, and this is how a change occurs in any system. Studios speak about Call Me By Your Name but they refuse me!"
He says that a change in law does not guarantee a change in mindsets. "It will take time, it won't happen overnight. Things that are illegal, such as caste discrimination, are still rampant. The law merely empowers one, the mindset needs to change." He suggests a systemic change, and he says that the absence of Section 377 will empower him to fight bias.
But this does not take away from the economics of the situation; though his film I Am won a National Award, no satellite channel was willing to pick it up for six years. "There are people who are homophobic. To think that there is no value to such films is discrimination. I am eagerly awaiting the day when I am given a call asking about my next film."
Updated Date: Sep 10, 2018 09:30:37 IST
Your guide to the latest election news, analysis, commentary, live updates and schedule for Lok Sabha Elections 2019 on firstpost.com/elections. Follow us on Twitter and Instagram or like our Facebook page for updates from all 543 constituencies for the upcoming general elections.