Secret Superstar's musical discovery Meghna Mishra says response to film is 'a dream come true'
Secret Superstar singer Meghna Mishra began her career as a film playback singer with 2014's Marathi film Vitti Dandu.
Aamir Khan had weaved magic into the hearts of millions when his directorial debut Taare Zameen Par released in the year 2007. This year, however, he doesn't don the cap of the director but offers quite a promising film in the form of Secret Superstar.
Starring Dangal-fame National Award-winning actress Zaira Wasim, the film revolves around a singer who is an internet sensation but with a hidden identity. Music plays a pivotal role in the film. While Wasim has won a lot of appreciation for her performance in the film, her voice (playback) — Meghna Mishra — has also garnered a lot of attention.
In an exclusive interview with Firstpost, the 15-year-old singer from Mumbai spoke about her life, her advent into the music industry and her plans in the future.
Mishra was born and raised in Mumbai, and although she originally hails from Ghazipur in Uttar Pradesh, she calls Mumbai her home. Born to Sanjay Kumar Mishra, who is a Hindustani classical music teacher, and Aarti Mishra, a tabla player and kathak dancer, Mishra has always been around a musical environment since her childhood. She has been taking vocal lessons from her father.
"It is always musical. There are students who come at my place and learn music from my dad. I live in a musical world. I have been singing since childhood. But I started music regularly when I was ten or eleven. My dad trains me," says Mishra.
Mishra is an ardent fan of old Bollywood songs and considers Lata Mangeshkar a major influence. Speaking about her choice of songs, Mishra says, "There are many old songs that are based on Indian classical music; they come under the genre of  semi-classical music, which are finished songs. If I learn old songs, I only learn filmy classical. I listen to Lataji, Ashaji... all the old singers. That generation's music was so cultural and there was a classical touch in the compositions."
Her favourite Lata songs include: (in random order) 'Man Mohana' (Seema [1955]), 'Kaise Din Beetey' (Anuradha [1960]), 'Megha Chhaye Aadhi Raat' (Sharmilee [1971]), 'Ja Ja Re Balamwa' (Basant Bahaar [1956]), 'Lag Jaa Gale' (Woh Kaun Thi [1964]).
Many wouldn't know that Secret Superstar isn't Mishra's debut in playback singing. She had sung two songs in the 2014 Marathi film Vitti Dandu. And it is how the journey of her newly-found fame germinated.
"The music director of the film Santosh Mulekar is a family friend. One day we were sitting in the hall at my place. My mom received a call from Santosh uncle and he asked her how old I was. My mom said that I was 15 running. To that he informed that we would receive a call from a certain lady, which we did. That lady asked me to send her two songs — both in raw formats. I sent her a song and a YouTube link of a western song that I had uploaded sometime back then. Then after sometime, she sent me an address. I, along with my dad, upon reaching that address, entered a studio and we were asked to sit in the waiting room."
"We were then called inside and we met a person who gave me a writing pad, a page and I filled it. I didn't even look what it was. Then the man asked someone, 'Sir ko bulao.' One or two minutes later Amit [Trivedi] Sir entered. I didn't recognise him at first, but I could feel I had seen him somewhere; he resembled someone. He then said, 'We have chosen you as a singer for an Aamir Khan Production film.' I was so confused; that was my first reaction... I took the paper that I had filled and looked at it and then I realised that 'Oh my God! I just signed the contract of Secret Superstar," she exclaims.
How does it feel like to be a playback singer in Bollywood? "Whenever I think about the fact that I have sung for an Aamir Khan film, I still don't believe it. It's more like a dream come true. There was a time when we doubted the whole thing because the teaser released after a long time; it released in December. But once the teaser was out, we were assured. I have sung five out of eight songs in the album."
"It is a special feeling for me and my family, as I am the first one in my family who has sung in a Bollywood film. I feel I am so lucky that I got selected for this, because if nobody had heard me sing at the first place I would not have sung in the film. I will always be grateful to Amit Sir, Aamir Sir for this," says an ecstatic Mishra.
The makers of Secret Superstar had called Mishra to Panchgani for ten days while they were shooting the film there. And that is where most of the compositions were made, and the final recordings were done in a Mumbai studio. "Amit sir used to teach me the songs in the morning; I would learn them and practice them all day; and later in the evening we would record it. Amit sir had a small recording set up in his room. After recording the song, he would mix it and make Aamir Sir listen to the composition," she says.
One of the major highlights of the film is the resemblance of Mishra's voice to Zaira Wasim's vocal texture.
Talking about that Mishra candidly says, "Some people asked how Zaira sings so beautifully; later they realised that somebody else has sung them."
Initially she wasn't sure whether her voice would work for Wasim or not, because when Mishra met Wasim, Dangal had not released. She adds, "I had met Zaira much before Dangal's trailer release. It was around September-October when I was called for the shooting of Secret Superstar. Aamir sir wanted me to guide her with expressions, hand movements, standing postures, etc. I rehearsed with her five six times and she used to follow me and observe keenly. I didn't even know that she was the heroine. She is so cute and beautiful; I wasn't even sure that my voice would suit her."
Mishra specifically mentions Wasim's acting proficiency, which is another remarkable highlight of the film and Wasim has been receiving rave reviews for her performance. Mishra adds, "Zaira is very talented. She observed some of the most minute things and implemented them in her scenes. She would ask me to sing and then would observe how I stand; second time she would notice where I was shutting my eyes; then she would also notice where and when I took breaths and she implemented all of that. That is really a difficult thing, but she did everything and delivered the final output and you can see the result."
And now, after Secret Superstar, Mishra hopes for some good projects to come in, and adds, "I wish that all my projects are pure — just like Secret Superstar — all the songs, all the lyrics are so good."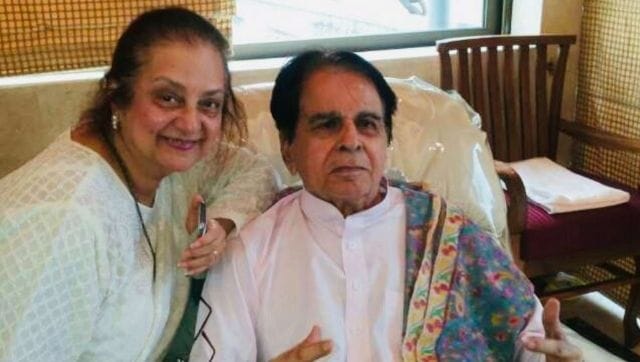 Entertainment
Earlier this year, Kumar was hospitalised for a routine health check-up.
Entertainment
Dil Chahta Hai or Zindagi Na Milegi Dobara, I don't care. As long as someone is making a film casting this trinity in the lead (Zoya Akhtar, are you listening?), I'm watching. With my girlfriends, of course.
Entertainment
Juhi Chawla's plea claimed that 5G wireless technology plans threaten to provoke serious, irreversible effects on humans and permanent damage to the earth's ecosystems.