Secret Superstar: Aamir Khan becomes the only actor with four movies in 500 cr club after film's success in China
With its staggering 10-day run in China, Aamir Khan's Secret Superstar has amassed a total of Rs 552 crore from its worldwide box-office receipts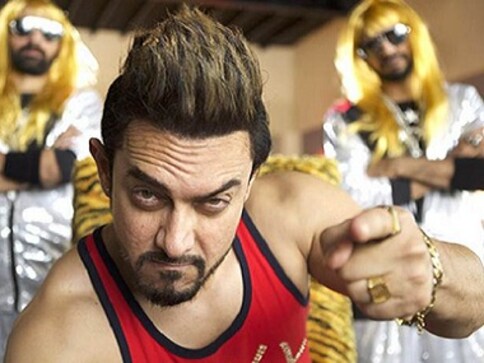 With its staggering 10-day run in China, Aamir Khan's Secret Superstar has amassed a total of Rs 552 crore from its worldwide box-office receipts, and galloped its way to the top 10 all-time grossers of indian cinema list with a comfortable ninth position, dethroning Shah Rukh Khan's Chennai Express. Now, Aamir has become the only actor to have four films in the Rs 500 cr club including his previous blockbusters - Dhoom 3, PK and Dangal. While Salman Khan has three films - Bajrangi Bhaijaan, Sultan, and Tiger Zinda Hai to his credit in the ₹500 cr club, Prabhas has two with the Baahubali series.
After topping the Chinese box-office for seven consecutive days since its release on 19 January, Secret Superstar was outperformed by 20th Century Fox's Hollywood sci-fi thriller Maze Runner: Death Cure on Friday (26 January) and Saturday (27 January), before it reconquered the number one spot on Sunday (28 January). However, the opening weekend (19 Jan – 21 Jan) of Secret Superstar ($27.72 million) in the PRC's theaters is still higher than Maze Runner's first weekend gross of $22.64 million. In its second weekend, Secret Superstar showed good promise, dropping just 32% from the first weekend. Its second-weekend gross stands at $18.98 million and has accrued a 10-day total of $65.72 million (Rs 418 crore) from the Middle Kingdom.
After surpassing the lifetime India revenue with its two-day collection in China, Secret Superstar has now become 2017's second highest-grossing Hindi film worldwide and is all set to dethrone Salman blockbuster Tiger Zinda Hai at the end of day 11 (29 January) to bag the top spot. With a 10-day cumulative score of $65.72 million (Rs 418 crore) at the Chinese box-office, the total overseas gross of Secret Superstar — including its recent Taiwan run with a satisfactory $0.91 million — has now surged to a whopping $74.2 million (Rs 472 crore).
Now, the film is well on its way to accomplish the estimated lifetime total of $84 million (Rs 540 crore) that China's largest online movie ticketing and fans rating portal Maoyan.com had projected before release. Secret Superstar is now the second most significant Indian film in China, only behind Aamir Khan's Dangal. In fact, the 10-day gross ($65.72 million) of Secret Superstar in the PRC stands close to Dangal's 10-day run of $67.1 million.
After its sixth-day run in China, Secret Superstar had outperformed box-office hurricane Baahubali: The Conclusion's lifetime overseas gross ($48 million) to become all-time second highest overseas grosser behind Dangal.
Although Secret Superstar is unlikely to enjoy the sustained dream box-office success of China's leggiest film, Dangal – which had its license extended by distributors for 30 more days in a rare case after its month-long box office haul – the film's phenomenal success is an exemplification of Aamir Khan's star-power in China. In fact, Dangal was voted as the Best Foreign Film of 2017 on Douban, which is one of the most influential social networking sites in the country. It must also be noted that Aamir is the most followed Indian celebrity on China's popular micro-blogging platform Sina Weibo with more than 1 million followers. His media interactions and public appearances over the past one week in the Chinese mainland has impressed moviegoers.
The rapturous welcome Aamir received from Chinese cinephiles during his intercity promotional tour shows how the committed the actor is set to bolster his box-office prowess in the Hollywood-dominated multibillion-dollar market of China. Now, Secret Superstar has set its eyes on the worldwide box-office collection of Sultan, Bajrangi Bhaijaan, and Baahubali: The Beginning to break into the top five highest-grossing Indian films. Secret Superstar has the potential to be the fourth highest-grossing Indian film ever, behind Dangal, Baahubali: The Conclusion and PK. It won't be surprising if the Advait Chandan-directed film, which stars Zaira Wasim in the lead role and Aamir Khan in an extended cameo, becomes the second Indian film to touch the $100 million mark at the PRC after Dangal.
Made at a shoestring budget of $2.4 million, Secret Superstar, which is the first Indian film to have secured a revenue-sharing slot (25%) in China, has earned Aamir a lucrative paycheck of $16.4 million (₹104.5 cr). Secret Superstar will next release in Hong Kong and Japan later this year.