Sean Penn's claims against #MeToo movement are abhorrent, given his alleged abuse history with Madonna
Sean Penn's abusive behaviour has a lot of documented evidence and for him to brush #MeToo is simply beyond words.
Sean Penn is known to be one of the foremost advocates of socialism and equality but when asked about the #MeToo movement, the two-time Academy Award-winning actor commented that it was "salacious" and aimed "to divide men and women." Speaking on NBC's Today, Penn was accompanied by Natascha McElhone, his co-star from his new TV series First, and his comment was made after the host, Natalie Morales, asked if the show's strong female characters were informed by the #MeToo movement. Much to the shock of Morales, Penn said that unlike the movement that seemed to be "largely shouldered by a kind of receptacle of the salacious", the women in First were influenced by "the things that are developing in terms of the empowerment of women who've been acknowledging each other and being acknowledged by men."
There has not been a great backlash to Penn comments. But his statement does bring to mind that whatever has been happening post #MeToo and #TimesUp, which the actor believes is a trend that has gotten "glommed onto, in great stridency and rage, and without nuance" is because of men like Penn have "gotten away." There is a horrifying history of alleged abuse attached to Penn where it was alleged that in 1987 he caused his then-wife Madonna to be hospitalised after hitting her across the head with a baseball bat. Incidentally, the pop diva refused to press charges as Penn was already facing 50 days in jail for assaulting a crew member. It is said that Penn was charged with a felony but Madonna asked the charges to be dropped. Later, Penn pleaded to a misdemeanour and the couple split.
Even if one were to play the devil's advocate and try really hard, is a there a possibility to assume that what Penn said made some sense? For this writer, that might not work because of Penn's own background. Penn's name has constantly come up in articles and features about famous men who have been given a free pass in the case of alleged abuse. Perhaps that is why its hardly surprising that Penn said what he said of #MeToo. In addition, Penn was also said to have attacked a photographer during the filming of Shanghai Surprise, where he co-starred with Madonna.
While it was assumed that post-Penn's making the statements, the past would be raked up and although Penn's denied the allegations, the stories of him abusing Madonna refuse to die. In 2015, after two and a half decades of silence, Madonna filed an affidavit saying that Penn had never assaulted her. Penn used that as evidence while suing filmmaker Lee Daniels for $10 million where  the latter had suggested that actor Terrance Howard, who was accused of assaulting a number of women, was no demon for he "ain't done nothing different than Marlon Brando or Sean Penn."
To undermine an entire movement such as #MeToo and #TimesUp because one does not agree with what the likes of Sean Penn call 'too black and white' is a great disservice to the scores of women who came forward to share their horrifying experiences. There is no denying the fact that Penn was, in fact, arrested after the reported altercation between him and Madonna. Despite the press conveniently forgetting or Madonna swearing that it never happened, Penn's abusive behaviour has a lot of documented evidence and for him to brush #MeToo is simply beyond words.
Entertainment
While Megan definitely is a humorous horror venture, to call it a horror-comedy would be impolite.
Entertainment
David Crosby became a star in the mid-1960s with the seminal folk-rock group The Byrds, known for such hits as Turn! Turn! Turn! and Mr. Tambourine Man.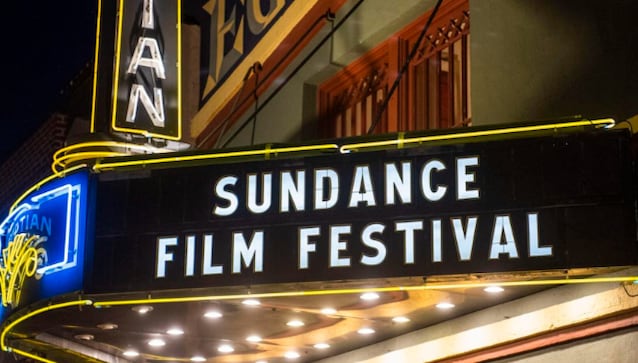 Entertainment
The Sundance Film Festival runs from Jan. 19 through the 29.