Sealed with a kiss: New poster of Ranveer Singh-starrer 'Befikre' is steaming hot
Ranveer Singh, you need to stop playing with our hearts.
No seriously. Before we continue with this piece, we urge you to take a long, hard look at the poster of Yash Raj Films' Befikre. Just take your time with it, we'll wait.
Now that you're done swooning over Ranveer Singh, here are some details. This light hearted rom-com is shot in Paris and follows Ranveer Singh and Vaani Kapoor a la Before Sunrise. Not too many details are revealed about the film apart from this.
The duo are currently in Paris shooting for Befikre. YRF has earlier put out a poster of the two, also kissing, but this poster reveals a background and a caption: 'Those who are to love'.
This view from the top is breathtaking @RanveerOfficial #BefikreOn9th @befikrethefilm pic.twitter.com/syEj3jZtHY

— vaani kapoor (@Vaaniofficial) May 9, 2016
Here's Ranveer's saucy reply to Vaani's tweet:
Err..Who's really looking at the view?! 😉 #frenchkiss #BefikreOn9th @befikrethefilm https://t.co/3mlpEtdkdj

— Ranveer Singh (@RanveerOfficial) May 9, 2016
Befikre is the first movie that that will feature Vaani and Ranveer in the lead roles together, and is slated to release on 9 December.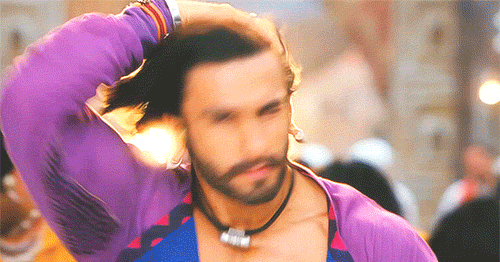 You can stop fanning yourself now.
Updated Date: May 09, 2016 16:35 PM