Scarlett Johansson joins Thor: Ragnarok director Taika Waititi's World War II drama Jojo Rabbit
Scarlett Johansson is all set to reunite with her Thor: Ragnarok director Taika Waititi.
Scarlett Johansson is all set to reunite with her Thor: Ragnarok director Taika Waititi.
According to a report by Variety, the star of The Avengers will work with the Thor: Ragnarok director on his next movie Jojo Rabbit. The film will be produced by Fox Searchlight.
Jojo Rabbit is a satirical film set in World War II. The story follows a young German boy in Hitler's army who discovers that his mother, played by Scarlett Johansson, is hiding a Jewish girl in their home. The story also revolves around the young boy figuring out how to fit in an increasingly fascistic Germany. Johansson will play the mother who doesn't understand her child and the challenges he's facing.
After the success of Thor: Ragnarok, Waititi has been offered several films. But the director made it clear to Variety that Jojo Rabbit will be his next film. Waititi has been busy filming his What We Do in the Shadows pilot, he was able to meet with Johansson to discuss the role in Jojo Rabbit.
With Johansson on board, Waititi will now look to cast the role of the young boy.
Waititi penned the script for Jojo Rabbit and will produce alongside Carthew Neal and Chelsea Winstanley. Production is expected to start this spring, according to Variety.
Scarlett Johansson has recently been seen in action and comedy movies, such as last year's Ghost in the Shell and Rough Night. Johansson will next be seen in Avengers: Infinity War and is lending her voice to Wes Anderson's animated Isle of Dogs.
Entertainment
While talking to ETimes, the senior doctor noted that Sen's high physical activity helped in ensuring that the damage was limited. "Sushmita is blessed that she came in at the right time and right place," he further added.
Entertainment
Ke Huy Quan bagged an Oscar for his film 'Everything Everywhere All At Once'.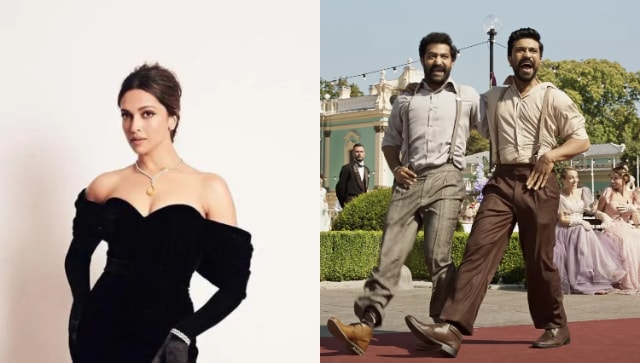 Entertainment
Deepika Padukone made her debut at this year's Oscars where she presented the Naatu Naatu song.