Satyamev Jayate: Mere spectacle or a new movement?
Aamir exposed India's silent genocide in his first show -- with devastating directness. But can star power tweak the conscience of a nation that has long known about this female foeticide?
Aamir Khan is an actor forever reinventing himself. He loves India and yet is deeply concerned with the tensions and divides that haunt it. Satyamev Jayate is his discovery of India as a civilization, a nation and as a civil society.
There is something of the NCERT text book about the show. Like a true patriot, Aamir begins by asking if Gandhi, Bose or Patel were to return today, what would we tell them? It is an old fashioned question which he answers through a set of social dramas. His first report is on foeticide. Foeticide along with incest is a part of India's secret history. If Partition was the silent holocaust, foeticide is our silent genocide — having eliminated over a million bodies in the past few years.
Khan's strategy makes him the most exciting sociologist on the horizon. When star power focuses on scandal, it can grow from a spectacle to a movement. What all of us know still shocks us when presented starkly but subtly. There is no rhetoric in the presentation.
The format is simple, and the script combines interrogation and listening. It states a problem and follows the ritual of problem solving. The entire kaleidoscope of pain, horror, resistance, investigation, protest is caught in a set of poignant vignettes.
Ordinary people are the storytellers, housewives in particular. A housewife is an incarnation of the Indian obsession with the mother. The mother as Durga or Kali is all powerful, but the vulnerability of the mother comes with the dispensability of the housewife. As a child bearer, she is a form of bonded labor, condemned to bring forth only male children.
Bearing a girl child is a form of guilt, a stigma. Khan explains – almost pedagogically — that it is the man's sperm that determines the gender of the child and yet in India it is woman who is blamed for it. The womb becomes a microcosm of hell as the woman is forced to abort again and again like an insane reproductive machine. She is beaten and tortured for carrying a female foetus.
This conspiracy of violence is twofold. At the level of the household, the husband and the mother in law become the coercive machines. But as Aamir Khan shows his viewers, such murder cannot take place without the doctor and the lawyer as accomplices. The innocuous "check up" becomes the site for murder. Doctors provide a double offering: The sonogram and the abortion become twin rituals.
The women "drop" baby after baby as in an Indian version of a Greek Tragedy. The narrative reaches a intensity when a doctor as housewife is asked to abort her twins.
At this moment, Khan breaks another stereotype. He asks people on the street: who would do something so repugnant? Middle class responses create their own folk sociology. For them, such an event can only happen among the poor, the rural, the illiterate. The middle class sees itself as an Immaculate Conception. It cannot see the genocide at its own core attributing it to the other, a lesser self created to absolve it of its own violence.
In the example of the women doctor forced to abort, her husband is an orthopedic surgeon, her father in law, a professor of history at Delhi University, her mother in law a vice principal of a school in Rohtak. One suddenly realises it is the very people who buy Boost, fight cavities, use Godrej dyes, drive Nanos, and love Glucon D who practice foeticide. Foeticide is the other side of a middle class in love with commodities.
The inevitable question is, what can we do about all this and who is doing it? Is society only a mute or indifferent spectator? Khan points to the work of two journalists in Rajasthan who exposed the foeticide racket only to discover that what doctors abort, the lawyers seek to abort further. Law itself becomes a violation as its labyrinthine ways prevent the conviction of anyone. Not one licence is cancelled. A judge in one case even reprimands a lawyer for pursuing justice.
Foeticide becomes an organised crime in India.
Khan confronts the audience by saying it is we who have to fight. A TV show can becomes the basis of a movement. One has to wait to see this happen. Meanwhile the show goes on. It is a good social science class, wonderfully presented. The only question one asks is this. Thousands have known and lived the ugly truth. Does it need star value to tweak our conscience? Is the show mere catharsis or the beginning of reform? Only time will tell.
Shiv Visvanathan is a social science nomad.

First Cricket News
Unadkat has played one Test, seven ODIs and 10 T20s and last played for India in 2018.
India
Pratap Singh Khachariya said if any member has such information then he should meet and inform Chief Minister Ashok Gehlot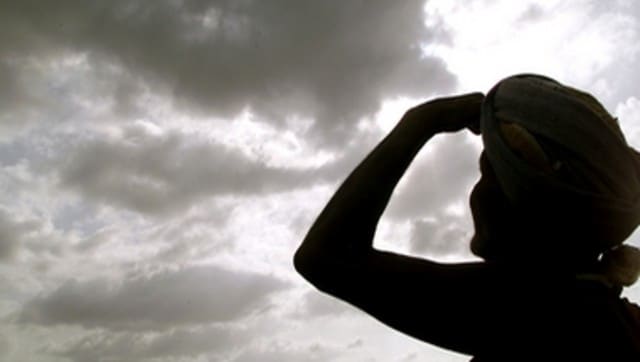 India
Here's what you need to know about what arguably remains the most important season for India