Sathya movie review: Sibi Sathyaraj holds this gripping, well-made thriller together
Sathya is a well made thriller that moves at a rapid pace with twists and turns, and a lot of gripping moments
Making a remake may look easy on paper but executing it in another language is a difficult job. Actor and producer Sibi Sathyaraj, son of Kattapa aka Sathyaraj, and his director Pradeep Krishnamoorthy have remade Telugu low budget super hit thriller Kshanam as Sathya and have done a good job.
Sathya is a well made thriller that moves at a rapid pace with twists and turns, and a lot of gripping moments. The film works largely due to its engaging screenplay by Karthick Krishna and neat packaging by director Pradeep, along with an amazing supporting cast, who not only look real but behave like the characters that they are meant to be. The hero himself gets a refreshing makeover and looks and behaves exactly like the NRI IT professional from Australia.
The story is told in two different perspectives. Sathya (Sibiraj), an IT professional from Australia, comes back to India after his ex-girlfriend Shwetha (Ramya Nambeesan) calls him out of the blue, requesting him to save her. Shwetha is now married and wants him to help her trace her five year old daughter who has been kidnapped. She simply seems to have vanished, with not even a picture of her daughter available.
Her husband is a rich businessman and the cops, led by DCP Anusya Bharadwaj (Varalakshmi), say she is hallucinating as there was no ransom call or clues left behind by the so-called kidnappers. They close the case saying Shwetha's mental condition is not stable. Sathya flies into Chennai to assist her, and finds the situation confusing as he encounters more characters who create doubt in his mind.
How he finds the missing girl in the end is the crux of the story in Sathya.
The film moves back and forth at a rapid pace, creating doubts in the mind of the viewers like a good thriller: there's Shwetha's husband's brother (also a drug addict), a car rental manager Satish, two Nigerian drug peddlers, a DCP of police (played so effectively by Anandraj who believes in rough and annoying methods) — all of whom have a different take on what happened.
Sathya works to a large extent due to its characterisation and the manner in which it manages to keep the suspense element under wraps till the last few moments.
Sibi Sathyaraj holds the film together in a new makeover as a cool but determined guy who wants to get to the bottom of the mystery.
Ramya Nambeesan as Shwetha is fantastic and has brought out the emotions very well. Varalakshmi as the DCP is the surprise factor, and perfectly cast. The music of Simon K King and the background score elevates the film to another level, especially the chartbuster Yuvvana.
On the flipside, there are some loopholes in the climax, which leaves a lot of questions unanswered. The resolution also looked hurried in the 2 hour 8 minutes thriller. But beyond these niggling issues, the film is engaging and is an intelligent thriller.
Entertainment
After making waves with his multiple award winning Aavasavyuham, director Krishand returns with the equally gloriously kookie and clever Purusha Pretham.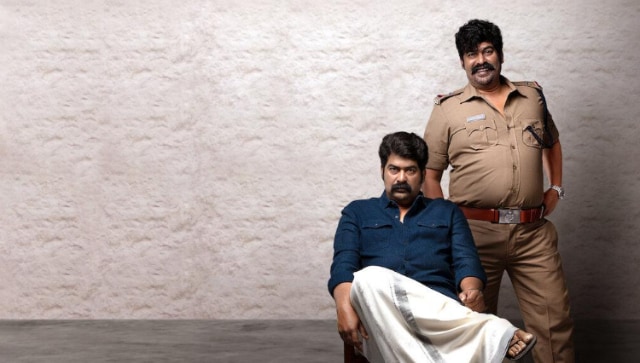 Entertainment
Iratta's slamdunker of an ending makes it a searing study of consequences, extending far beyond the notions of action and reaction commonly explored in cinema.
Entertainment
Featuring Nani, Keerthy Suresh and Deekshith Shetty, Dhoom Dhaam can only be described as the 'massiest local street song' and an out-and-out high energy, dance track.