Sasikala vs O Panneerselvam: How cautious Kollywood picked whom to support
The Tamil film industry is usually reluctant to take a vocal stand in political matters. But with Sasikala convicted and the Jayalalithaa regime at end, will more Kollywood stars speak out?
The relationship between the film industry and politics may be a deeply entwined one in Tamil Nadu. And while Tamil actors aren't necessarily the most vocal when it comes to taking a stand on political issues, several of them have made an uncharacteristic move in openly supporting the state's caretaker chief minister, O Panneerselvam.
OPS seems to have won the support of some in Kollywood, who feel he's managed Tamil Nadu well after Jayalalithaa's death. Others have expressed their appreciation for the way he stood up to VK Sasikala. The film industry's endorsement of OPS is all the more notable since he's among the (rarer) politicians in TN who does not have any connection with Kollywood, and wasn't involved in filmmaking in any way.
Kamal Haasan has been openly supporting the OPS government on Twitter. Many of his tweets have an almost lyrical quality, such as when he posted a song from his film Manmadhan Ambu , which emphasises that justice will prevail. For the media, Haasan's daily tweets (some of which require a close reading between the lines) are grist for 24x7 coverage. Among the actor's recent tweets: "When they call the roll in the Senate, the Senators do not know whether to answer 'Present' or 'Not Guilty'. Theodore Roosevelt". It was a obvious allusion to the 121 MLAs 'being held' at the Golden Bay Resort.
Another celebrity Twitter handle making waves is that of Arvind Swamy . Sample this tweet by the actor — "Now please ask the MLAs to get back to civilisation and start working. There is actually no cause for celebration on both sides. Remember what the trial court judgment is and what it implies. I would like to see our acting CM go to his office today and set an example for all MLAs to commence work. People before politics".
Popular actress and politician Kushboo called the Supreme Court's verdict in the disproportionate assets case against Sasikala as the 'perfect Valentine's Day gift' for the people of Tamil Nadu whereas Gautami opined that Jayalalithaa's former aide should answer for her death. The Papanasam actress tweeted: "Sasikala has been convicted for corruption. She has to answer for Amma's death also. Both cases don't carry equal sentencing." Gautami also visited OPS' house to convey her support to the beleaguered chief minister.
Siddharth, Prakash Raj, Manobala (he was almost arrested a few weeks ago for posting a derogatory WhatsApp message about Sasikala, which he later denied), Ramarajan and few others have also made their feelings about the current situation in Tamil Nadu clear.
Apart from these voices, however, most others in the film industry have chosen to remain silent about the situation in the state. Why is that? Kollywood all these years has been ruled by the "fear factor", and actors — however big they were — toed the official line. Those who didn't — like Kamal Haasan and Vijay — were muzzled by the Jayalalithaa administration. Some of their releases (like Viswaroopam and Thalaivaa) had a delayed release in Tamil Nadu as little-known organisations played havoc around the time they were to be screened in theatres. Five of the chief ministers who ruled the state with an iron hand, were from the film industry. Political parties (of all hues) for the most part have either tried to piggyback on the popularity of a star or cut him/her down to size. Now that Jayalalithaa is history and Sasikala has been jailed, will there be more openness in the industry?
One popular actor told us, "Yes, if you want to be a star in Tamil Nadu, you have to dance to the tune of the ruling party, especially in the last six years of the Jayalalithaa regime. They used to control everything from production to distribution and even theatre programming which is important for the opening weekend. I'm not exaggerating — they could make or mar my career to a large extent."
So is Kollywood now ripe for a revolution? Watch this space.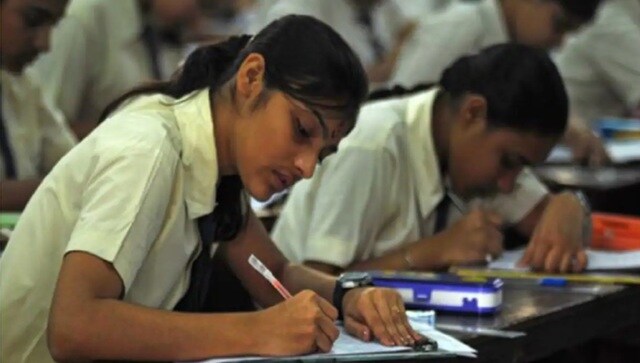 India
The standard of medical education is in no way diluted or affected merely by dispensing with the common entrance examination, the preamble of the Bill to override NEET said
India
Bava Bahrudeen of Thiruvarur district was arrested by the NIA on Thursday, the official of the premier investigation agency said.
India
The girl is the 16th medical aspirant from Tamil Nadu to succumb to the NEET pressure, fearing that her dream to pursue medical education may never be fulfilled