Sarabhai Vs Sarabhai Take 2 feels like an intimate, Indian version of 'Friends'
The best part of the Sarabhai Vs Sarabhai Take 2 special preview event? The entire cast were celebrating as if it was the launch of their first show.
In words of the producer Jamandas Majethia (aka JD), the second most burning question in the minds of Indian viewers has been answered.
The first being, why did Katappa kill Baahubali, and the second being, when is Sarabhai Vs Sarabhai coming back?
"16 May. Mark your calendars," he said at the special preview event of Sarabhai Vs Sarabhai Take 2. And with that announcement, a dream of the proverbial '90s kid came true.
If you were born in the 90s, F.R.I.E.N.D.S. would have been your bible. In 2004, it was only Sarabhai vs Sarabhai that managed to take its place: India's version of an urban sitcom.
The Sarabhai cast reuniting to launch Take 2 of the cult show was, in many ways, as nostalgic as how a F.R.I.E.N.D.S. reunion would be (it's not happening).
But there was one catch - the characters of Sarabhai Vs Sarabhai did not seem as distant as say, a Joey, Rachel, Chandler or Monica. While each character of the American sitcom had their quirks, they were accompanied by a sense of distance. You were aware that they were a bunch of people sitting in New York City, and your chances of meeting them or hanging out with them are remote.
But the Sarabhai family could be your immediate neighbours. "Ye jo nazar aate hain, ye wo hain nahi," Usha Uthup crooned in the title track of the show, which speaks volumes of how dysfunctional yet accommodating each member of the family was, just like every Indian family.
While F.R.I.E.N.D.S. boasted of only normal conflicts between verbose characters, the Sarabhai family is a mix of personality, class (yes, the middle one), generational and romantic conflicts. That is exactly why it managed to cater to the diverse audience that India is, cutting across all demographics.
The audience has the writer, Aatish Kapadia, to thank for this. "Sarabhais are just like all the people around me. Wherever I go, I meet a couple of these characters there. Many of them are in my family. The trick is to observe keenly and be able to translate them into a bound script," he says.
Kapadia is co-directing this season along with the director of the first season, Deven Bhojani, who also plays the gizmo geek Dushyant in the show.
While many expected him to spring and take charge of a flickering projector during the screening of the special preview, he continued to smile in the shadows, making most of the moment that had been in the making for over 11 years.
In fact, all the characters, who appeared in their real life capacities, were diametrically opposite to the memorable characters they played onscreen. Case in point, Ratna Pathak Shah who plays Maya Sarabhai in the show. "I must confess I am more of a Monisha than a Maya. All those middle class fundas that Monisha swears by, my mother taught them to me. And I am sure those will trickle down into my kids too," said Ratna, during the interaction.
"However, all Monisha and no Maya would take a toll on you. A mix of both is fine, I guess," she says, grinning.
Ratna Pathak Shah is aware that though the show caters to a varied range of audiences, the digital medium of Hotstar may not be able to attain that reach.
"I hope it does! But there are people who still resist change. My bhaji wali asked me in Marathi, 'how will I watch the show, I don't know how to download these app-shap'. My uncle also told me to give him a DVD so that he can watch it on his good ol' TV set," she adds.
But an advantage of the digital medium would be its lack of stringent censorship. Her film, Alankrita Shrivastava's Lipstick Under My Burkha, faced the wrath of the Central Board of Film Certification.
While she was all 'Lips Sealed Under My Burkha' about it, she was excited about making her digital debut with Hotstar. "Sweetie, at least we're looking forward," she signed off.
She also admitted that Monisha is a charmer in front of her second daughter-in-law, Rosesh's prospective wife, who will be introduced this season. Going by the snippets that were screened at the event, her character seems to be modeled on Hansa, the character played by Rathna's sister Supriya Pathak Kapoor, in another product of the same makers - Khichdi.
JD, who played Hansa's doting brother Himanshu in Khichdi, announced that he is also in talks to relaunch another season of Khichdi. "Par aaj jis bete ki shaadi hai, sirf uski baat ki jaaye" (Let's only talk about the child who's day it is today).
With her hoarse Gujarati accent and her tendency to replace the Ss with the Hs (read: Hahil Bhai Harabhai), she seems to be a perfect addition to the bizarre family. It won't be long before Rosesh starts dedicating poems to her, diverting all the 'O Momma, O Momma' love from Maya to his new wife.
There are other additions to the cast as well - Arnaub, the son of Monisha and Sahil and a new face for Sonia, Dushyant's wife, played by lead television actor Aishwarya Sakhuja. The rushes of the show trace the Sarabhais' journey this season, from getting stuck in a bus to dealing with Rosesh's new wife in their tastefully done up abode.
Personally, the best part about the show, besides its writing, is that all the actors are having truckloads of fun.
Their joy was infectious at the premiere too, with Satish Shah guffawing at his own jokes, Ratna shaking a leg on the title song, Rajesh Kumar (Rosesh) and Sumeet Raghavan (Sahil) hugging each other like blood brothers while posing for the cameras and Rupali Ganguly (Monisha) boasting of how she actually sparked the idea of Take 2 by creating a WhatsApp group of all cast members a couple of years ago.
As the entire cast and crew chorused the title song of the show, it left us wondering how the Sarabhais have changed with time and technology, but managed to remain the same at their core after the 11-year itch.
All pictures by Devansh Sharma.
Find latest and upcoming tech gadgets online on Tech2 Gadgets. Get technology news, gadgets reviews & ratings. Popular gadgets including laptop, tablet and mobile specifications, features, prices, comparison.
Entertainment
Directed by Ranjit M Tewari, Bellbottom is scheduled to go on floors in August in the UK, said a press release.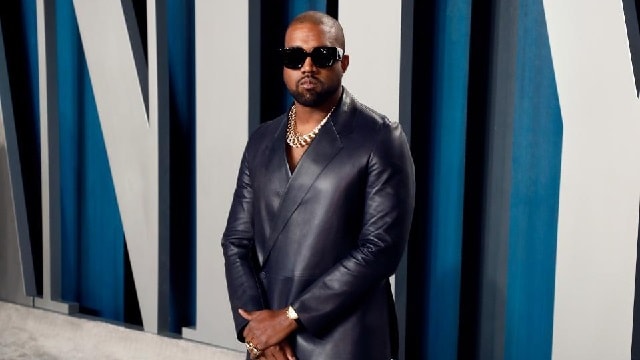 Entertainment
Kanye West's clothing brand Yeezy received clearance for a loan of between $2 million and $5 million under US government's Paycheck Protection Program
Entertainment
Tiger, who is the son of actor Jackie Shroff, says that while those who are from the film industry have it easier than the outsiders to grab initial attention, the expectations from them add more pressure.