Sapna Bhavnani: 'Salman Khan interview was edited for sensationalism, just like Bigg Boss'
Sapna Bhavnani clarifies, 'I'm not denying that I said all that about Salman Khan. But the journalist carried sensational bits throughout and in the end carried only two lines about my book.'
It's now common knowledge that Sapna Bhavnani — celebrity hairstylist or activist? we'll come to that later — felt that her quotes about Salman Khan had been misused by an English daily to 'sell' the interview; that the focus of the interview had shifted from her book to the actor; that the headline was clickbait. Bhavnani claims she was unaware that this is the angle the published story would take and was quite surprised to see the article in print.
The journalist on the other hand has been repeatedly saying that Bhavnani had never once said that her comments about Salman Khan were "off the record", in fact she indicated that she was okay with being quoted.
When Bhavnani was asked by the journalist whether she will have a chapter on Salman in her book titled, 'Chapter One', she'd replied, "This man really misuses people and I don't' have to give him importance… especially in my book,"
Further, in her interview (which had the headline: Salman dances like a monkey in stupid movies; misuses people) she called her experiences at Bigg Boss, "f***-all".
Bhavnani further said, "You have a male chauvinistic f***ing pig as a host of this f***ing show, that insults people, so people watch the show, and people worship him on the show because people want a job in one of his stupid f***-all movies where he dances like a monkey – that's Big Boss in a nutshell."
While she is not denying her quotes on the superstar, her contention is crossing the ethical line. "That interview of mine had nothing to do with my book whereas the journalist called me to talk about the book. I was called for my work first but her first question was on Salman whether I will write a chapter on him."
"Now why would I write a chapter on him? But now I have understood how media works," says Bhavnani, further asserting, "Even though I have understood how it works, it still doesn't make it right. It was a hectic, crazy day for me because of this stupid controversy," she informs.
Bhavnani continues, "I'm not denying that I said all that. Everybody knows me, I am not the kind of person who would first say things and then wouldn't want to be quoted. I don't know what off-the-record means but once the recording comes on air it will be known that I told the journalist million times that why talk about him now."
I have always been vocal and never shied from talking about Salman or calling him an MCP. I have always been outspoken and have even gone on Rajdeep Sardesai's show and spoken about him but undoubtedly the copy is edited to make it sensational just like they do at Bigg Boss.
"The camera there keeps rolling for 24 hours but what the audience sees on an evening episode is only those sensational bits to grab eyeballs. The journalist has done the same thing. She carried sensational bits throughout and in the end carried two lines about my book. But I am not interested in explaining or clarifying, I don't need to as people are intelligent enough to understand, they have got it. Audience is educated to understand that it was a clickbait headline, meant to generate publicity for that newspaper. It was nothing to do with my book. People have got it and everything is online. Lots of publications have taken my side, it is all on Facebook."
"Earlier, my rape story got more publicity. Those screaming headlines — 'Bigg Boss contestant gang raped' — got all the attention. It was so shameful and embarrassing. Giving such horrific title is sad," she adds.
A lot of people, however, felt she made the remarks for publicity and she need not have spoken about Salman Khan in the interview. She could have told the journalist, "Can we just talk about my book?" Nobody had forced her to do so.
Bhavnani shot back at this by saying, "I don't talk to press. I raise funds for social causes through the social media. So far I have never had any issue with anyone. Media has always maintained a code of respect towards me, this has happened to me for the first time. But the mistake you all make is that you all think you are talking to a celebrity whereas I'm an activist."
Finally Bhavnani chuckles, saying:
But I would like to thank her (the journalist) for making my book popular even as she said nothing about the book. Calling some one for the book but not talking about it. It's unethical. Bad.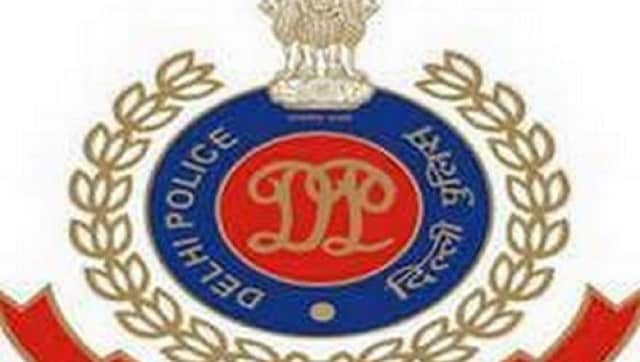 India
A criminal case has been registered at the Vasant Kunj North police station under relevant sections and the investigation is underway
Entertainment
Meenakshi Sundareshwar, the fifth collaboration of Netflix India and Karan Johar's Dharmatic Entertainment, will release on 5 November.
Entertainment
Akshay Kumar in his post said he had gone for a morning run on the sets of Raksha Bandhan in Chandni Chowk, his birthplace