Sapna Bhavnani is more than her statements on Salman Khan, despite 'evidence' otherwise
What do Katrina Kaif's abs have to do with the way Sapna Bhavnani's comments on Salman Khan were carried in a recent interview? Everything.
A couple of weeks ago, an article in The Quint caught our eye.
It was headlined: "Reporting on Entertainment in the Age of Katrina Kaif's Abs".
The piece, as that statement makes evident, looked at the conundrum of writing about the entertainment industry: how do you write about films and actors without being frivolous — when frivolity was expected; where one drew the line when reporting on gossip pertaining to celebrities; how to balance the need to reach out to the maximum number of readers (especially for online media, which is ruled by trending search queries on Google), while not sensationalising news; how to draw attention to content without having to resort to clickbait headlines.
We were reminded of the piece when reading an interview of Sapna Bhavnani that a national newspaper recently published.
The piece began in a somewhat obtuse way:
Celebrity hairstylist Sapna Moti Bhavnani has been very vocal about her dislike for actor Salman Khan. And she has often been abused by Khan followers for it. In June, when she condemned Khan's rape comment on Twitter, she even received rape threats for it...

But when she has decided to make a debut as a writer, she is choosing to not write about him. "This man really misuses people and I don't have to give him importance — especially in my book," says Sapna, whose memoir will be called Chapter One.
It bore a headline that was sure to get eyeballs: "Salman dances like a monkey in stupid movies; misuses people: Sapna Bhavnani"
And it did achieve its intention. Before the day was out, major news outlets had picked up on those quotes from Bhavnani's interview and circulated them with variations of the headline the original piece had carried. Bhavnani — no stranger to social media backlash — was trolled for her quotes, including rape threats.
This is where things took another turn.
Bhavnani and the journalist in question then got into a very public disagreement on Twitter.
Because the exchange took place over an entire day, instead of embedding the tweets from their timelines, we're going to give a gist of it:
Bhavnani felt that her quotes about Salman had been misused to 'sell' the interview; that the focus of the interview had shifted from her book to the actor; that the headline was clickbait; and that she had been unaware that this is the angle the published piece would take.
The journalist on the other hand contended that Bhavnani had never once said that her comments about Salman Khan were "off the record", in fact she indicated repeatedly that she was okay with being quoted.
Bhavnani and the journalist then called each other some uncharitable names.
This is probably a good time to indulge in a  brief digression to explain journalistic practices:
As long as a journalist has proof that he/she has quoted an interviewee verbatim (this should preferably be in the form of an audio or video recording, or an email, but handwritten notes may also be considered), you can't say that you were misquoted.
If a person doesn't explicitly state that a comment or information is off the record, it can be published or broadcast.
Some interviewees like to have a "playback" of their quotes to be assured that they aren't going to be misquoted. Some — including JK Rowling — need the final draft of the piece to be okayed by them before it is printed/broadcast. Journalists and publications don't have hard and fast rules about agreeing/not agreeing with such requests; after all, the objective is to disseminate news, not pre-approved press releases.
The journalist who interviewed Bhavnani has a recording of the interview, and going by the celebrity hairstylist's blunt utterances of the past, no one is arguing that she didn't say those things about Salman Khan. Not even Bhavnani herself.
But — and this is where we hark back to "Reporting on Entertainment in the Age of Katrina Kaif's Abs" — how you use those quotes matters.
Were they an aside? No, they were placed front and centre, even used in the headline. Was that the story the journalist had possibly approached Bhavnani for? That seems unlikely — one can't imagine a conversation going like, "Hey do you want to indulge in some Salman bashing and by-the-by give us a quote or two about your new book?"
Yet, that is exactly how the piece has turned out.
There's no apportioning of "blame" here — it is unfortunate that this is just the way things work. Salman Khan-related news gets you lots of readers. When Bhavnani made those comments — with the knowledge that they would be used — the journalist saw a catchier narrative ("Former Bigg Boss contestant slams Salman Khan") than the expected ("Celebrity hairstylist Sapna Bhavnani talks about surviving a gangrape and domestic violence in her new book") and went with it.
Was there a way to include the attention-grabbing comments about Khan without making the interview about him? Could there have been greater focus on the experiences that Bhavnani has actually included in the book rather than the one she clearly said she had not? Could the Khan comments have been restricted to one section of the final interview rather than being shoehorned right at the start and interspersed throughout the published piece?
Bhavnani is more than the sum of her Salman Khan statements. And perhaps the interview too should have been about more than the sum of her quotes on Khan.
But when writing about entertainment in the age of Katrina Kaif's abs, perhaps that is a little too much to expect.
Read the full report: Sapna Bhavnani says Salman Khan 'misuses people'; tweets that her quote was misused
Entertainment
"At such a young age, these boys had a great understanding of what our rights should be, what our freedoms should be. They were thinking deeply about service to humanity, and that's what attracted me to this story," says Shoojit Sircar, director of Sardar Udham
Entertainment
Raksha Bandhan, which went on floors in June, marks the second collaboration between Akshay Kumar and Aanand L Rai after Atrangi Re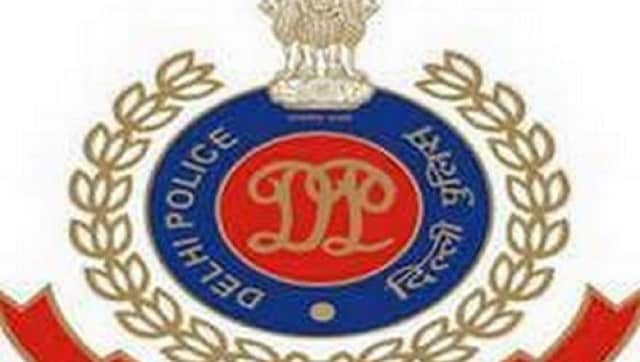 India
A criminal case has been registered at the Vasant Kunj North police station under relevant sections and the investigation is underway