Sanya Malhotra on life after Dangal, landing Vishal Bhardwaj's Pataakha and taking things slow
Although she is only two-films-old, Pataakha actress Sanya Malhotra is already thinking of going on a sabbatical
Nitish Tiwari's blockbuster Dangal was centered more around Aamir Khan's theatrics but it also showcased riveting performances of two newcomers that was noticed by all. One of them was Sanya Malhotra. Now, after a gap, she is all set for her sophomore film Pataakha. She distinctly remembers the day when she was offered the film. "I was shooting in Delhi for Badhaai Ho and I remember my manager calling me and informing me that Vishal Bhardwaj is making a film on two sisters and wants me to audition for the role of one of the sisters. I took it casually and said 'kar lenge', knowing well that he won't take me for the film. I only thought of the occasion as a good opportunity for him to see that I could do a lot more. I assumed that the audition might help him consider me for another film."
According to Sanya it was too early in her career to be working like a director like him. "I had two days' leave from the schedule of Badhaai Ho and was rehearsing my lines from the script on my birthday. I suddenly got a call in the evening from Vishal sir asking me if I had any problem with the dialect. He even offered his help and for the next one hour rehearsed the lines with me. Not that I had been selected but it was an extremely touching gesture on his part," reveals the Dangal actress.
It's uncanny that like Dangal, Pataakha too revolves around two sisters. "Dangal and Pataakha are poles apart from each other and you can't compare the relationship between the two sisters in both the films. Babita would never talk to Geeta the way Chhutki talks to Badki in the film. They both are very different roles. As Sanya, I can relate to Babita but I can't relate to Chhutki at all. Chhutki is extremely loud, spiteful and aggressive which I am not. It was pretty difficult for me to step into the shoes of Chhutki for the film," says Sanya.
TV actress Radhika Madan plays her elder sister in the film and before the shooting of the film, Sanya found it bit difficult to gel with her co-actor due to her reserved nature. "When I first met Radhika I only thought of her as an extrovert and someone who is extremely chilled out. I am just the opposite and it took time for me to mingle with her. I am a bit shy by nature and when I her met for the first time I thought she would get bored of me." Sanya says that they both bonded on music from Vishal Bhardwaj's films and ghazals. "We became really good friends as the shooting progressed and I think the bonding really helped both of us in portraying our characters. In the film we keep fighting with each other but had the off-screen chemistry not been there, it would have been problematic for Vishal Sir."
Pataakha is based on writer Charan Singh Pathik's short story Do Bahnein and deals with the life of two warring sisters. Sanya says that the preparatory stage for the film was extensive. Workshops with casting director Atul Mongia and director Vishal Bhardwaj were routine as part of pre-production work. "At the village, where the film was shot, we learnt to draw water from a well, make cow dung cakes and prepare a choolah. The aim was to ensure a rustic feel to everything as we were playing characters based out of a village."
Sanya also reveals that the hair and make-up is integral to the film as the film covers four stages of their life – school days, adolescent, marriage and motherhood. She was was also asked to put on ten kg to play a mother in the second half of the film. "When I came on board, the first thing Vishal sir asked me if I was comfortable putting on weight. He was candid enough to mention that if I was not interested in gaining weight for the role, I had all the freedom to say no to the role. I trust him as a director and for me it was a no-brainer. I had trimmed my hair for my debut film; gaining weight was no big deal."
The actress says the super success of her debut film Dangal did not create any pressure on her for the selection of her next film. She mentions that she was never worried about her next film and her only intention was to enjoy the journey. "Now that I have become an actor, my worries are over. In Dangal, I had really enjoyed the whole process of getting into the character and learning wrestling and I wanted to relive the same experience for my next film. I told myself that I would be be instinctive about my role selection. I wanted to take things at a leisurely pace and was in no hurry." She says that during the gap between Dangal and Pataakha she also had to field questions from people which ranged from 'why have I not signed any film' to 'why I'm not getting any work,' to which her only reply was: "good things take time."
Although this is Sanya's second film, she is already thinking of going on a sabbatical. "I would like to take a sabbatical very soon and go and learn something new which could be anything related to a dance form or filmmaking." She believes that life is really short and that she would hate to see herself stuck to one thing.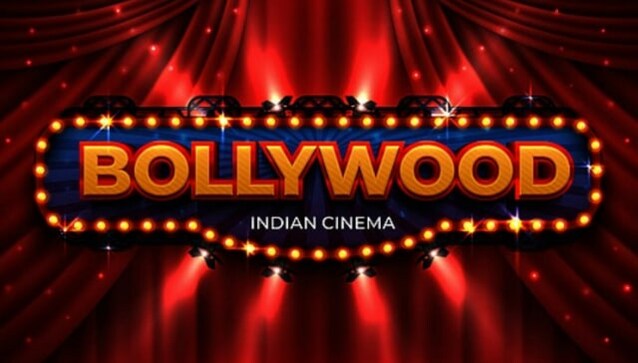 Entertainment
These are not isolated cases of one or the other A-lister determined to milk every penny out of the producers. A majority of the actors behave this way.
Entertainment
Yash's hard work in KGF2 and manifestations are putting the Kannada film industry on the map with SIIMA happening in Bangalore.
Entertainment
Have a look at actor Ranveer Singh depicting Allu Arjun's famous Pushparaj dialogue while he attended an award function.