Sanjay Dutt is Bollywood's last 'bad boy': Changing mores, PR machinery ensure stars stay squeaky clean
A star's PR machinery can only protect them if they want that protection and agree to it. Sanjay Dutt, on the other hand, doesn't care what you think of him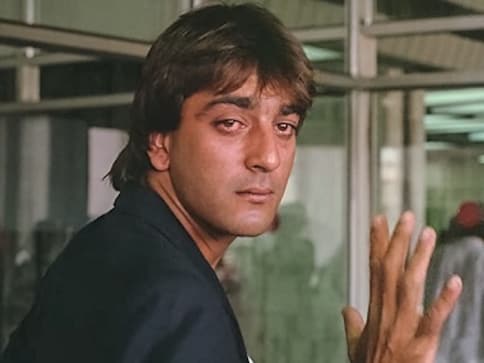 'When I did cocaine everyone was after me, now everyone does cocaine,' Sanjay Dutt told me in a recent interview. What he was saying, in his own inimitable way, was that the era of the Bollywood bad boys is decisively over today.
Back in the early 1980s Tina Munim, Sanjay Dutt's then girlfriend, starting growing close to her co-star in Souten, Rajesh Khanna. Rajesh seemed fond of younger women — his wife Dimple was 15 years his junior, as was Tina. Tina and Sanjay ultimately broke up — Sanjay's drug habit was extraordinarily hard on her — and, Dimple notwithstanding, Tina was free to fall into Rajesh's arms.
Dimple eventually moved out of Rajesh's home, and Tina moved into his lavish mansion. Tina would be seen wearing Rajesh's silk kurta and lungi, and they apparently even told an interviewer that they shared the same toothbrush! Tina and Rajesh living together out of wedlock was a huge scandal. The press couldn't get enough of the salacious story.
Cut to 2015-16. Nobody batted an eyelid when reports emerged of the unmarried couple Ranbir Kapoor and Katrina Kaif living together in a posh apartment in Bandra. It was, at best, a minor story. The fact is that many things that caused raised eyebrows in earlier years are kosher today. Who cares if two love birds live together, or not? As Dutt said, it takes a lot more to be called 'bad' today.
But there's another reason too. Even as our sexual and social norms have relaxed, Bollywood has been taken over by PR professionals. Bollywood is an altogether different place in the new millennium. It's controlled by image-makers and public relations representatives. Actors are presented to the press in highly controlled environments. They follow carefully choreographed scripts and are not allowed to deviate in any way. Personal scandals are quickly whitewashed by news of charitable initiatives, and leaked pictures of cosy domesticity.
Ask any film hack worth his/her salt who in the film industry is snorting snow and they'll certainly know — but no one writes about it. Why? Because even if it is an interesting story, a Bollywood journalist's rolodex will be worth mud if they break the code. And in this era where access is mediated by PR professionals, indiscretion has hefty consequences
There was a time when Rekha could tell an interviewer, 'It is sheer fluke that I have never got pregnant so far.' (Hurray for our bad girls!) Can you imagine a Bollywood A-lister saying something like this today? Not a chance — because before the star could open their mouth to say something as remotely indiscreet, their handler would whisk them away.
But there's one final reason why Sanjay Dutt is Bollywood's last bad boy. Sanjay is sui generis, unique. A star's PR machinery can only protect them if they want that protection and agree to it. Sanjay, on the other hand, doesn't care what you think of him. He doesn't seem to give in to the control of PR handlers.
So after Sanjay and Manyata got married in 2008 in a ceremony that Sanjay's sisters did not attend, everyone expected him to — in typical PR speak — say after the wedding that he would take Manyata straight away to meet his sisters or something along those lines. Instead, when asked by the media, 'Aage ki kya planning hai?' a beaming Sanjay replied, 'Family planning ki to nahin hain.'
Similarly, in 2017, when asked which actress he would like to marry, Sanjay Dutt said 'I would like to marry Madhuri Dixit' — an answer that put the focus on an uncomfortable past.
The reason why there are no more bad boys is precisely because Bollywood-ers today just care too much about their image and what others think. It's hard to imagine another straight shooter like Sanjay in an image obsessed film industry. And that's why he's our last and baddest bad boy.
Yasser Usman is author of Sanjay Dutt: The Crazy Untold Story of Bollywood's Bad Boy, published by Juggernaut Books
Entertainment
"I was inspired by his life. Though I am not in front of the camera, I feel motivated by him. His life and works are very encouraging," she added.
Entertainment
Social media users were quick to spot the blunder. Soon after the goof-up came to light, people started trolling the actress. A user said, "Priyanka Chopra... Even though she worked with Ram Charan didn't know that RRR is a Telugu movie."
Entertainment
According to Priyanka, she was being pushed into a corner in the film industry and people were not casting her. She added that she was tired of the politics and that caused her to move to Hollywood.