Sanjay Dutt enjoys virtual connect with daughter Trishala
Trishala shared her happiness on her father Sanjay Dutt's freedom with an emotional message on the photo-sharing site Instagram
Mumbai: Bollywood actor Sanjay Dutt celebrated his freedom from jail with his daughter Trishala, who is studying in the US, via the virtual medium.
Sanjay walked out of Yerwada Central Jail in Pune on Thursday morning as a free man after completing a jail term for possession of an assault rifle during the 1993 Mumbai riots. During the day, he met his family members, friends, fans, and media persons. Later, Sanjay took time out to speak to Trishala—his daughter with his first wife, late actress Richa Sharma.
Trishala shared her happiness on her father's freedom with an emotional message on the photo-sharing site Instagram and welcomed her 'papa dukes' back home over a haircut session.
She even shared a snapshot of her video chat and captioned the image: "My papa dukes! love you."
She said: "Look at that smile! On the phone with daddy dearest, had to take him to get my hair done as well for our celebration! Hahaha Welcome Home Papa dukes! Selfie. I love you, Sanjay Dutt."
The father-daughter bond had hit a rough patch earlier as Trishala didn't take the news of Sanjay getting married to Manyata, his third wife, very well. But they have resolved their differences and moved on.
Several reports also claimed that Trishala, who was unable to be with Sanjay during this time due to studies, will be in Mumbai during her vacations.
Back home, Sanjay had Manyata and their twin children on his stride on his big day. And the whole of tinsel town was wrapped in the spirit of celebration as they welcomed 'Sanju Baba' back.
Sanjay got embroiled in legal trouble 23 years ago when he was found with an assault rifle reportedly linked to the 1993 Mumbai blasts.
IANS
Find latest and upcoming tech gadgets online on Tech2 Gadgets. Get technology news, gadgets reviews & ratings. Popular gadgets including laptop, tablet and mobile specifications, features, prices, comparison.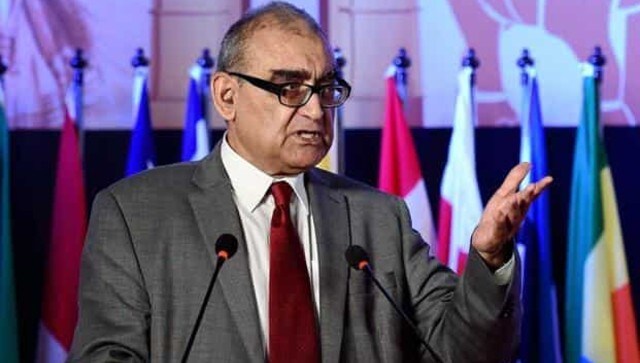 India
Katju also repeatedly made comparisons between India and Germany under the Nazi regime, saying Nirav Modi has been made a convenient scapegoat for India's economic crisis
Lifestyle
Our weekly roundup of books that should be on your radar.
News & Analysis
The smartwatch reportedly allows users to control music and the camera app on the smartphone.