Sanjay Dutt biopic: Director Rajkumar Hirani to have cameo in Ranbir Kapoor starrer?
Rajkumar Hirani, director of the Sanjay Dutt biopic starring Ranbir Kapoor, might have a cameo in the film. The director might play filmmaker Subhash Ghai.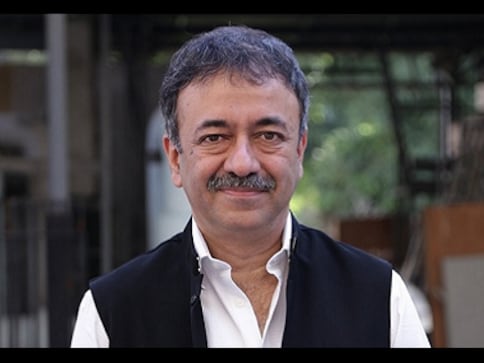 Sanjay Dutt's biopic, which stars Ranbir Kapoor in the lead role, is easily one of the most anticipated films of 2018. With Kapoor donning a completely different look to step into Dutt's shoes, the excitement around the film is increasing by the day. In another surprising development, it is being reported that Rajkumar Hirani, the director of the biopic, might have a cameo in his own film, accordin to DNA.
The film is going to project Dutt's life, highlighting his lows and highs - both in the personal and professional front. Hirani will reportedly play the role of film director Subhash Ghai, who is known for making guest appearances in most of his films. Ghai has directed dutt in films like Vidhaata and Khalnayak. Hirani's character will apparently approach Dutt to make a biopic on his life, jokingly.
Although there is no official confirmation about Hirani's acting stint, Ranbir Kapoor, however, did drop a few hints in his podcast with comedy group All India Bakchod. While they were discussing the film, the group mentioned the possibility of Hirani pulling off a Ghai and making an appearance in his own films. Kapoor replied, "There is something like that," giving everyone enough reasons to come up with their own theories.
The film will hit the screens on 30 March, 2018. The film was slated for a Christmas 2017 release, however, the makers did not want the film to clash with Salman Khan starrer Tiger Zinda Hai.
Entertainment
Kartik Aaryan, Ranbir Kapoor and Ranveer Singh have broken stereotypes and time and again with seasoned performances across a variety of genres.
Entertainment
36 Farmhouse, written and produced by Subhash Ghai, is cringeworthy, yet not so much as to fall into a so-bad-it-is-entertaining slot.
Entertainment
Dadasaheb Phalke International Film Festival Awards 2022 will be held on 20 February, and streamed live on ZEE5 from 7 PM onwards.