Sandeep Singh confirms sequel of Diljit Dosanjh, Taapsee Pannu's sports biopic Soorma
Soorma was helmed by Shaad Ali and was primarily shot in Sandeep's hometown in Haryana.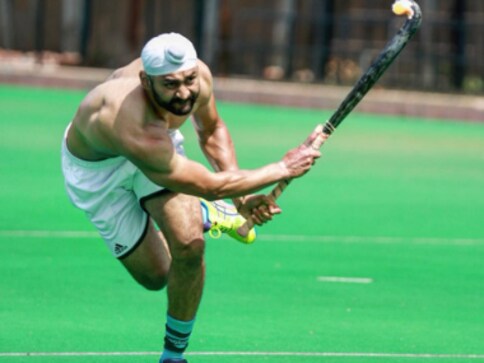 Soorma, which featured actors Diljeet Dosanjh and Taapsee Pannu, is gearing up for a sequel, reports the Mumbai Mirror. The film deals with the story of former India captain and hockey player Sandeep Singh.
Singh confirmed the news telling Mirror that he has a new plot point in mind and that he is ready to take the story forward from where Soorma left off. He added that he was currently talking to various production houses with his ideas.
The sportsperson informed that he had been receiving mails from fans and well wishers who requested him to come out with a sequel after they watched Soorma. Work on the project has started but Singh said that he was not sure whether the original cast of Soorma will reprise their roles in the sequel. "It will also feature flashbacks from my story that were shown in part one," Singh revealed. Sandeep has apparently been working on the second script in collaboration with his brother Bikramjeet Singh and a few other cousins who had played crucial roles in collating the narrative of Soorma as well.
The original film was helmed by Shaad Ali and was primarily shot in Sandeep's hometown in Haryana. When asked whether Diljit will be seen in the sequel, Sandeep said that since it was too early into the project and hence he was unsure about the final cast. "But we will know soon," added Singh.
Entertainment
Bringing up the first song of the film Waqt Ke Jungle, the cast of Dobaaraa will be visiting a college in Mumbai for the launch on 8th August.
Entertainment
Dobaaraa is a remake of the 2018 Spanish film Mirage. Although Kashyap has stated it's not a frame-by-frame telling of the original and they have made multiple changes in the story.
Entertainment
Taapsee Pannu Bollywood debut was in 2013 with the film Chashme Baddoor. She, however, shot to fame with her portrayal of Minal Arora in Pink (2016). Some of her notable works include Pink, Badla, Aadukalam, and Thappad among others.