San Diego Comic-Con from 23 to 25 July will remain virtual owing to 'limited financial resources'
The San Diego Comic-Con organisers said they are planning a smaller in-person November event in the city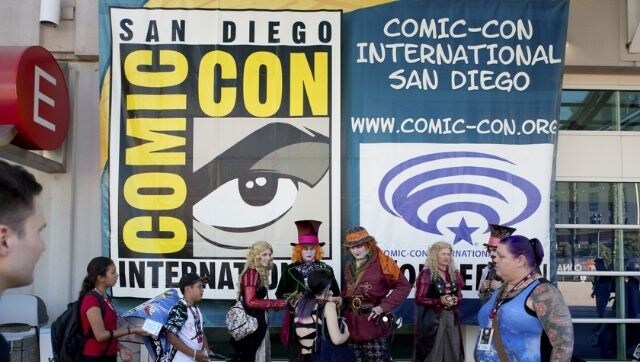 San Diego Comic-Con will remain virtual for the July event, but organisers are planning for a smaller-scale gathering later this year.
Comic-Con announced Monday that the annual confab will return to virtual for a second-straight year between 23-25 July. The in-person experience was cancelled again due to coronavirus-related cautions around large gatherings.
Organisers said postponements and other challenges caused by the pandemic left them with "limited financial resources." As a result, the virtual convention in July was reduced from four to three days.
However, organisers said they are planning a smaller in-person November event in San Diego. The details have not yet been released.
Comic-Con attracts more than 135,000 people — often elaborately costumed — to the Gaslamp District every year for the comic book convention.
It is not uncommon for thousands of people to gather in a single room for a panel discussion, and the exhibit hall is usually jam-packed with people perusing merchandise.
Last year, Comic-Con organisers postponed its smaller Anaheim, California-based event WonderCon, which had been set to take place in mid-April. A version of the event took place online instead.
Comic-Con organisers were slow to make any official decisions regarding their largest event, a huge money-maker for the restaurants and hotels of San Diego, and an important promotional stop for Hollywood television and films. The event is estimated to generate over $147 million for the local economy each year.
Entertainment
ZEE5 announces the World Digital Premiere of the first-ever Marathi zombie film, Zombivili on 20th May.
Entertainment
Filmmaker Chandraprakash Dwivedi on Monday said the team of his upcoming historical film "Prithviraj" has been respectful in depicting the life of the legendary warrior king Samrat Prithviraj Chauhan on the big screen.
Entertainment
Actor Akshay Kumar calls his upcoming film educational and says it should be shown in schools.