Salman Khan's rumoured beau Iulia Vantur confesses India was a `culture shock'
Salman Khan has reportedly been in a bumpy relationship with Iulia Vantur, who has recently confessed that Romania and India are like chalk and cheese culturally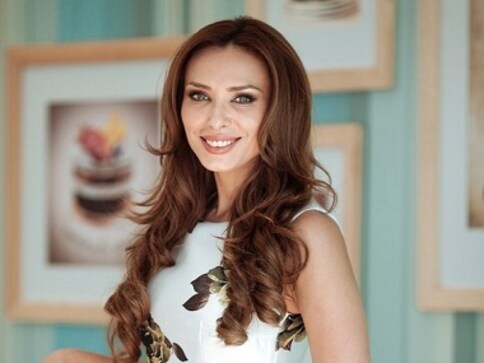 Romanian star Iulia Vantur, who has been in the news in India owing to her rumoured relationship with actor Salman Khan, has finally opened up about her experience in India. However, she did not utter a word about the affair.
The Indian Express reports that in an interview given to a local Romanian publication, Vantur admitted that she received a culture shock in India as the country is much more reserved in comparison. She also commented on the paparazzi culture in India as she claimed that she was hounded by the public eye during her visits to India.
"It is totally different there (in India) but I got used to it. The mentality is different, the culture, the people, everything is different. There is not much privacy. Also, there are many people living in one house," said Vantur, to the local publication.
Vantur was taking singing lessons in India and also started singing in Hindi. She claimed that she was enjoying her stay till she exposed herself to the Indian culture completely. She admitted that the cultural differences between India and Romania were quite stark.
"We must also learn how to dress for walking on the streets (in India). I found out later that my clothing was too low cut," said Vantur.
Vantur was seen making several appearances with Salman this past year including at actor Preity Zinta's wedding reception, on the sets of Kabir Khan's Tubelight in Ladakh and with Khan's family, particularly with his mother Salma Khan.
However, neither Salman nor Vantur commented on their rumoured relationship. In fact, Deccan Chronicle reports that when Vantur recently won a `Successful Woman' award in Romania, she refused to talk about the relationship to the media.
Though she did not clear the air in the interview to the Romanian publication, she did hint that she is not planning to marry and settle down in India because of the cultural differences.
Explainers
Russia has invested a lot in its destabilisation efforts in Moldova. While it may seem there has not been much return on this investment, this would be the wrong conclusion to draw. Moscow has found it quite simple to profit on the annoyances of common Moldovans by spreading a false narrative
Entertainment
In an exclusive interview with Firstpost, Kareena Kapoor Khan talks about the fourth season of What Women Want, the dos and donts of interviewing your guests, and interacting with her sister Karisma Kapoor on the show as well.
World
Tate, 36, and his brother Tristan, 34, were arrested in late December, and their detention has been extended every month since then by Romanian judges