Salman Khan's NGO Being Human issued show cause notice by BMC for not setting up promised dialysis units
Salman Khan's NGO Being Human was reportedly supposed to set up 24 dialysis machines at Allied Cooperative Society on St John's Road in Pali Hill area at Bandra, Mumbai.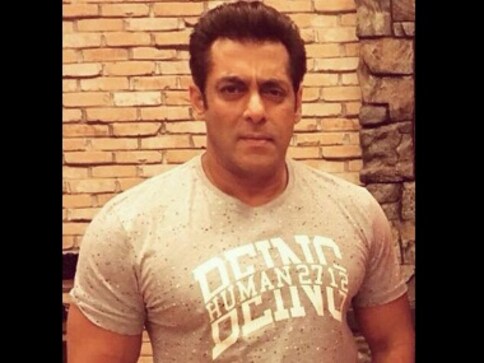 Salman Khan's NGO Being Human has been issued a show cause notice by the Municipal Corporation of Greater Mumbai (BMC), threatening to blacklist the organisation for failing to set up concessional dialysis units in Bandra, Mumbai even after a year of allotment of the project, reports Mumbai Mirror.
The BMC has reportedly "forfeited" Being Human's deposit and have already started scouting for a replacement in order to get the process of setting up of these dialysis units initiated.
The Mirror report further explains that in June 2016, the BMC had invited proposals for their plan to start "12 dialysis centres, housing 199 dialysis machines which could perform up to 10,000 procedures a month, in the city on public private partnership (PPP) basis." Being Human was to set up 24 dialysis machines at Allied Cooperative Society on St John's Road in Pali Hill area at Bandra, Mumbai.
Among the quotes for the project received, Being Human had proposed to provide dialysis services at Rs 339.50 against BMC's rate of Rs 350. The Mirror report explains that the BMC was supposed to provide space for the units, while Being Human had to take care of the staff appointments and maintenance. The process was supposed to kick-off in December 2016, but Being Human has reportedly failed to do so.
BMC officials confirmed the news saying that Salman Khan's NGO had been paid the bank guarantee and was granted all the necessary permissions to take-off the project. They also said that the NGO knew of the consequences (blacklisting) if they failed to start the project, adds the Mirror report.
Speaking to Mumbai Mirror, Loretta Lewis, a representative from Salman Khan's NGO said, "The Being Human Foundation has certain mandatory requirements which need to be included in contracts. There were discussions around those which ultimately did not materialise. There was no formal contract/MoU signed at all."
Entertainment
As Priyadarshan returns to Bollywood after a hiatus of eight years with Hungama 2, a look at his popular Hindi comedy films.
Entertainment
Shilpa Shetty says she refused offers of scripts about hard-hitting subjects and heroine-centric plots, as they lacked commercial value.
Entertainment
Aamir Khan's Laal Singh Chaddha recently came under the scanner after a Twitter user accused the film unit of littering in Ladakh. Incidentally, it was Khan who was credited for the region's tourism boom over a decade earlier.