Salman Khan proves he is sabka bhai with this promo message: 'Baar baar dekho Freaky Ali'
All it takes Salman Khan to make his point, is two 10-second videos.
This Friday, 9 September, sees the release of two films, Dharma Productions and Excel Entertainment's co-production Baar Baar Dekho, with Katrina Kaif and Sidharth Malhotra, and Salman Khan Production's Freaky Ali which stars Nawazuddin Siddiqui and Amy Jackson.
A trend that was started by Akshay Kumar and Hrithik Roshan more recently (when their films Rustom and Mohenjo Daro clashed at the box office), is now being furthered by Salman Khan.
In two successive 10-second videos, Salman Khan managed to promote both films, with one line: ' Freaky Ali Baar Baar Dekho, Baar baar dekho Freaky Ali.'
He then went on to sing two lines from songs from both the movies:
Way to stay topical (and diplomatic) Salman!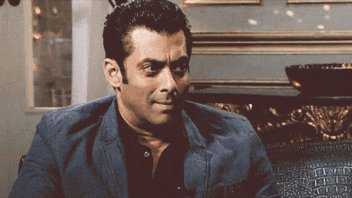 Updated Date: Sep 09, 2016 12:42 PM