Salman Khan possesses boundless humility despite his superstardom: Kabir Khan in Firstpost exclusive
Kabir Khan speaks exclusively to Firstpost about his upcoming Amazon Original web series on Subhash Chandra Bose's INA, Tubelight, Salman Khan, the cameo of Shah Rukh Khan, Om Puri and why it is imperative to provide a socioeconomic context to every film.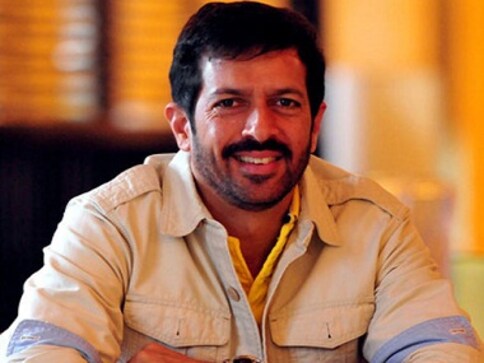 Five years before Shyam Benegal made Netaji Subhas Chandra Bose: The Forgotten Hero, Kabir Khan donned the director's hat to helm a documentary titled The Forgotten Army.
The documentary explored the Indian National Army's (INA) 'Chalo Dilli' march from Singapore to Malaysia, Thailand, Burma (now Myanmar) till the Indian border, through the eyes of two 86-year old INA veterans. Now, as he gears up for his digital debut, he has sourced raw material from that documentary for a web series with Amazon tentatively titled the same — The Forgotten Army.
"I don't think Netaji and the INA's efforts can be termed as 'parallel' historical narratives. But what I am trying to do through the web series is to put forward a perspective of their contribution to the freedom struggle. You can judge their philosophy, you can judge their ways, but at least let's get to what they did first," says Kabir, in an exclusive chat with Firstpost.
He does point out that unlike the biopic directed by Benegal, his Amazon Original series will not focus on Netaji but the soldiers. "If the story is on the INA, obviously Netaji will have a strong presence. But he will not be the focal point of my narrative. That is why I will not look into the mystery around his disappearance. But there is a contemporary track that will run parallel to 1942-1947 when the INA functioned at its prime."
While it is liberating for Kabir to unearth these significant chunks of history that have been relegated to the sidelines, the primary intention behind the same is to merely provide a context. He considers providing socioeconomic context a crucial part of his creative process, including in his upcoming feature film Tubelight.
What is refreshingly different about Tubelight is that its backdrop takes a detour from the popular India vs Pakistan narrative and ventures into the Sino-Indian War of 1962. Though Kabir has directed Ek Tha Tiger, Bajrangi Bhaijaan and Phantom, that revolve around the India and Pakistan narrative, he believes Tubelight demanded a different setting.
"But the war is just the backdrop. It is not even the setting so it is not really a war film. The setting is remotely away from the war site. We do not explore why the war happened, how it happened. There is just one character who goes to the war," says Kabir, probably hinting at the character of Salman Khan, with whom he is collaborating for the third time on this film.
Now, there are reports of their creative partnership coming to a halt as both of them tread different paths. Kabir denies that he has signed Hrithik Roshan for a film and asserts that his current focus is entirely on the web series.
On the other hand, Salman is currently shooting for Tiger Zinda Hai, the sequel to Ek Tha Tiger, which Kabir chose not to direct. "I think I failed as a filmmaker in Ek Tha Tiger. For me, a good film is where I strike a balance between quality on the face of it and reading between the lines. Bajrangi Bhaijaan did that for me and that is why I do not repent doing Ek Tha Tiger as my working relationship with Salman actually began there."
Kabir holds Salman in high regard as had the actor not pushed the envelope, Kabir's vision would not have come to fruition. "He possesses boundless humility despite the superstardom. With him, it was never it's my way or highway. But if I had done Tiger Zinda Hai with him, it would have amounted to banking on a successful franchise. I am not ready to conform to the Bollywoodisation of all my craft yet."
It is the same reason that drew Kabir to the web series as he no longer has to care about ensuring its reach to every strata of society, as is in the case of a typical Hindi potboiler. "For instance, while telling the story of the INA and their association with the Japanese, I will not have to somehow trace the Japanese's origin to India so that they can conveniently dish out dialogues in Hindi. The Japanese will speak in Japanese and that is immensely liberating for me as a filmmaker."
His creative process also boasts of more emphasis on background songs that carry forward the narrative rather than the typical Bollywood song and dance sequences. "Bajrangi Bhaijaan had a song called 'Cuckdookoo' which was superficially a fun Bollywood number with children. But it is actually the most political song of the film. The chicken is a metaphor and the dhaba is our country."
He also puts the rumours to rest that there are only three songs in Tubelight. "There are many more but all of them carry the narrative forward," he says, adding that Shah Rukh Khan's cameo is also integrated with the film rather than using it just as a gimmick that the two Khans will be seen sharing the screen space after nine years. "If you see the film, you will realise that the role demanded a superstar presence. It is crucial to the plot, changes the entire plot and Shah Rukh fits the bill."
While Kabir is yearning to work with Aamir Khan now, he is both glad and saddened by the fact that Tubelight will be late veteran actor Om Puri's last film. "I had approached him for a role in my first film Kabul Express. But he could not travel with us owing to back issues. I had been in touch with him since then till he graciously accepted to do a cameo in Bajrangi Bhaijaan. But then he told me to offer him a meatier role in my next. He was a very warm person. His Punjabiyat reflected in the warm hugs that he blessed us with on early morning shoots."
Entertainment
Shehnaaz Gill was of the many stars at Salman Khan's sister Arpita Khan's Eid party. She was looking gorgeous in a black sharara for the festive bash.
Entertainment
Superstar Salman Khan extends his best wishes to the team for the launch of Escaype Live.
Entertainment
Bollywood actor Salman Khan is all set to present Kichcha Sudeepa's 'Vikrant Rona' in the Northern part of India.