Salman Khan must put business before emotions before producing films like LoveYatri, Hero and Tubelight
Loveyatri is the third film that Salman Khan has produced in quick succession after Hero and Tubelight, all to an underwhelming response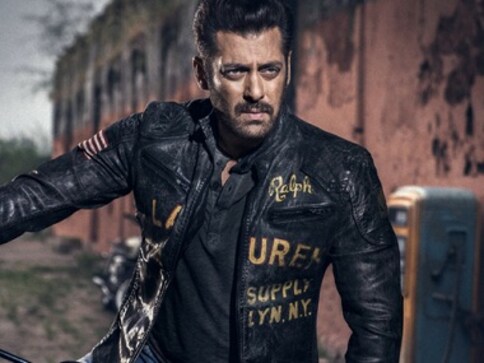 When it comes to superstardom, there arrives a point where you either change or self-destruct. The release of LoveYatri could well be that point in Salman Khan's case. This is the third film that the star has produced in quick succession after Hero and Tubelight, all to an underwhelming response. When viewed from the perspective that LoveYatri was probably an entirely unneeded film for Khan to be associated with, the failure becomes more pronounced.
The reason any star decides to don the mantle of the producer is either to attract material that otherwise might not have come their way or gain more control over the destiny of the project. Looking at the way Khan operates, there has rarely been a situation in the last three decades where he didn't get either. In fact, Khan notoriously refused films such as Baazigar and Chak De! India, which not only became blockbusters but also boosted the career of one of his biggest contemporaries, Shah Rukh Khan, at different stages. The reason why Salman began producing independently with Chillar Party (2011) was purely 'emotional' where he felt that his brand could help small, meaningful films get noticed. Jointly directed by Vikas Bahl (Queen, Shaandar and the upcoming Super 30) and Nitesh Tiwari (Dangal), Chillar Party made money and also won the National Award for Best Children's Film in 2011. The reason one could say that the film never really did anything substantial for Khan has to do with the fact that he never really saw himself transforming into a bonafide producer.
The second film that Khan produced under his banner, Salman Khan Being Human (SKBH) Production was Bajrangi Bhaijaan (2015) for completely different reasons. Rumour has it that KV Vijayendra Prasad, the writer of the film had initially pitched the film to Aamir Khan, who despite liking the basic idea wanted a major overhaul but when Prasad refused, Aamir suggested Salman Khan's name. Unlike Aamir, or Hrithik Roshan, who was also rumoured to have been offered the part, Salman Khan immediately gave Prasad the signing amount. This was also around the time when the 2002 hit-and-run case was in its final phase and there was a possibility of no major production plunging right away into the film with Salman and therefore, he probably decided to produce it himself.
Since the success of Bajrangi Bhaijaan, Khan has produced Hero (2015) that launched Suneil Shetty's daughter Athiya Shetty and Aditya Pancholi's son, Sooraj Pancholi, which much like this year's LoveYatri came across as an utterly pointless exercise for Salman. The actor nonetheless had fun with the production where he also sang the title track of the film and featured in a video at the end. But the biggest disappointment for him as a producer came in the form of Tubelight (2017), the much-hyped film that reunited him with his Bajrangi Bhaijaan director, Kabir Khan. The film managed to collect a face-saving amount, Rs 200 crore, but when you consider Khan's overall box office appeal and the fact that the budget of the film was a whopping Rs 135 crore, then there is no other way to describe Tubelight but as underwhelming.
Despite Tubelight's lackluster performance Khan's attitude towards producing - more emotional than business-driven - separates him from the other stars who are doubling up as producers such as Aamir, Shah Rukh, Akshay Kumar, Anushka Sharma, among others. In this aspect, the sinking of Race 3 (2018) that he co-produced with Tips Industries is a bigger blow. The film was a typical tentpole production and there was enough riding on Race 3 for everyone involved to expect that it, in a sense, would undo the damage of Tubelight. Also, Race 3 is just the kind of production where the fabled 'Salman Khan touch' ought to have worked. The manner in which the franchise underwent a complete change to accommodate Khan's wishes, which included changes in the script and replacing directors Abbas-Mustan with Remo D'Souza, it wasn't tough to predict that all the whims would be forgotten once the film raked in the big bucks. The film was a disaster and in all likelihood, pulled the plug on the franchise.
A look at Khan's upcoming projects reads like a desperate bid to glory days. Barring Bharat, Khan's supposedly working on the sequels to No Entry, Dabangg 3, Tiger Zinda Hai Sequel and Kick. If there were ever a reason for him to think seriously about producing, then the LoveYatris of the world shouldn't feature on his to-do list.
Entertainment
In a video shared on Nick Jonas' Instagram handle, he can be seen waiting for someone as he continues to check the time. He also added a hilarious text on the reel for indirectly teasing his wife.
Entertainment
Rani Mukerji starrer Mrs Chatterjee vs Norway released on 17 March 2023.
Entertainment
Further highlighting that everyone is running behind to become public and famous due to the wide range of opportunities in the market, Grover noted how people have lost interest in going to theatres.