Salman Khan endorses Emami: How the superstar's association with healthcare brand originated from a misfire
Salman Khan and Emami have been scratching each other back since 2010 when the latter objected to unauthorised reference to Zandu Balm in 'Munni Badnam Hui'
The brand of healthcare conglomerate Emami boasts of a host of celebrities like Amitabh Bachchan, Shah Rukh Khan and Hrithik Roshan as its ambassadors. Salman Khan is the latest to hop on to this bandwagon but his association with Emami can be traced back to 2010.
As he celebrated the resounding success of Abhinav Kashyap's action comedy Dabangg, he received a legal notice from Emami which objected to the unauthorised reference to their product Zandu Balm in the film's popular song 'Munni Badnam Hui'.
It is not difficult to recollect the visual of Malaika Arora loosely rubbing her posterior while lip-syncing to 'main Zandu Balm hui darling tere liye'. Emami, which acquired Zandu in 2008, did not take it kindly.
But both parties eventually made peace with an out of court settlement, a unique one at that. In order to not be dragged to court, Malaika (who was also a co-producer of the film), agreed to officially endorse the Zandu Balm brand. The remarkable popularity of the song had already brought Zandu Balm into the limelight after years so Emami certainly did not have any contention with the development.
With Salman endorsing Emami, life has come full circle for both the brands. Salman's tacit nod to the healthcare product served as a soothing balm to Emami's commercial wounds. But as they say, you scratch my back, I'll scratch yours. Salman needed much more than a Zandu Balm to relieve him of his khujli.
While making Dabangg 2, Salman held an auction where under the hammer was a major brand placement, in the form of a 'Munni Badnam Hui'-like song. And thus came 'Fevicol', featuring Salman and Kareena Kapoor Khan.
Akin to his onscreen image, Salman Khan can clearly turn any misfire to his advantage. Given the fine line between his real and reel lives, expect him to endorse the 'mardon wali cream' in Dabangg 3 and 'hud-hud' his way through all the criticism of sexism and racism.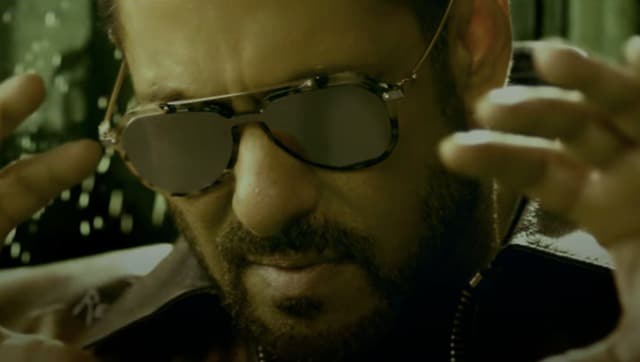 Entertainment
Meanwhile, Radhe will be available to watch on pay-per-view broadcast platform Zee Plex and prominent DTH services from 13 May.
Entertainment
Arpita Khan Sharma said she had contracted the coronavirus at the beginning of April, but had followed all safety protocols and is fine now