Salman Khan called out for not severing ties with Being Human CEO following physical violence complaint
A week after an actress lodged an FIR against Manish Mandhana, Salman Khan was called out on Twitter for not severing ties with the Being Human CEO.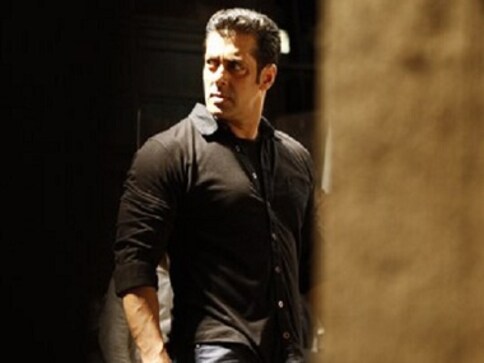 Salman Khan was called out by the Twitter handle of #MeToo India for not severing ties with Manish Mandhana, the CEO of Salman Khan's clothing line Being Human and The Mandhana Retail Ventures Ltd, even after a formal complaint of physical violence was filed against him.
Why has @BeingSalmanKhan's Being Human not broken ties with the accused despite a formal complaint of violence?

— #MeTooIndia (@IndiaMeToo) March 18, 2019
A week after a model-cum-actress lodged a complaint for physical violence against Manish Mandhana, her Twitter account was suspended. It was later restored on 19 March.
She posted on the platform that even the police have not acted upon her FIR, despite lodging it over a week back. According to #MeTooIndia's Twitter handle, the complainant also claims to have submitted audio evidence of assault. She added that currently, she is being denied work and being labelled as an "attention seeker". The Twitter handle has added that she is currently "struggling to get work, facing the brunt of vilification and saying 'I wish I had not spoken up.'"
The complainant lodged a complaint with Gamdevi police station on 4 March claiming that Mandhana's physical attack on her in November 2017 led to her having sensorineural hearing loss in the right ear. Police at the time had said that that her statement had been recorded and that necessary action would be taken soon.
The actress, who last featured in Kamasutra 3D, confessed to have been assaulted for the first time in 2017. Mandhana, she stated, even behaved inappropriately with the complainant's friend while the latter was asleep. The actress's friend notified her that Mandhana had 'tried to feel her up.' The survivor decided to inquire regarding the matter and was then beaten up by Mandhana. "I had to skip the Bigg Boss (11) audition that day because my face was swollen from the incident," Mid-day quoted the actress as saying.
Entertainment
Samara Tijori said the real reason for saying yes to Masoom was the script, the setup of the story, and the entire background of it.
Entertainment
After Love Aaj Kal 2, Aarushi Sharma will be next seen in Netflix's upcoming film 'Jaadugar'.
Entertainment
Munawar Faruqui chose to take a clever (or so he thought) jibe at Justin Bieber's serious condition.