'Salman Khan' and 'Shah Rukh Khan' being sold in goat markets in UP
The simmering rivalry between the two Khan actors has found its echo in the markets of Lucknow as well
'Salman Khan' and 'Shah Rukh Khan' are on sale in the goat markets in Lucknow, Uttar Pradesh where sellers have named goats after the Bollywood stars, hoping to woo customers ahead of Eid on Friday.
The simmering rivalry between the two Khans has found its echo in the markets of Lucknow where many sacrificial goats named after celebrities can be found.
And so, in the market here is an over-sized goat named 'Salman', while a dark-coloured goat named 'SRK' too are on display.
The prices of celebrity goats hover between Rs.15,000 and Rs.1 lakh as prospective buyers ponder over their Eid buy. They have other celebrities to choose from as goats named after Bollywood and sports icons are also on the offer.
The 'Bakar Mandis' (goat markets) in the old city, Alambagh and Nishatganj and at the Jama Masjid road near Munshi Puliya in Indiranagar are also crowded.
There is a 'Sania', named after tennis ace 'Sania Mirza', vying for the attention of buyers.
The Jamnapari, Dumba and Ajmeri breeds of goats are up for sale, and like previous years, this year too they are high in demand.
Sajid, owner of many a celebrity goat from Nakkhas in old city, said he treats the goat herd with great care and affection. He owns a 125-kg goat named 'Barfi' - his fondness for the sweetmeat 'barfi' inspired the name.
The owners said that to keep the goats bulky but good looking, they feed them special diet of "chana, matar, vegetable leaves, almonds and honey".
While the celebrity sacrificial goats are in high demand, there is a category of goats with heavenly, spiritual and religious marks on them which are graded higher.
A goat from Sadatganj in old Lucknow is said to have a star and moon occurring naturally on its body and is priced at Rs.2 lakh. Another has 'Allah' inscribed on its coat and is priced at a staggering Rs.5 lakh.
Find latest and upcoming tech gadgets online on Tech2 Gadgets. Get technology news, gadgets reviews & ratings. Popular gadgets including laptop, tablet and mobile specifications, features, prices, comparison.
Entertainment
Laal Singh Chaddha will see Aamir Khan and Kareena Kapoor Khan reunite after 3 Idiots and Talaash: The Answer Lies Within.
News & Analysis
Users can download and share the themed-festival WhatsApp stickers via the apps available on PlayStore.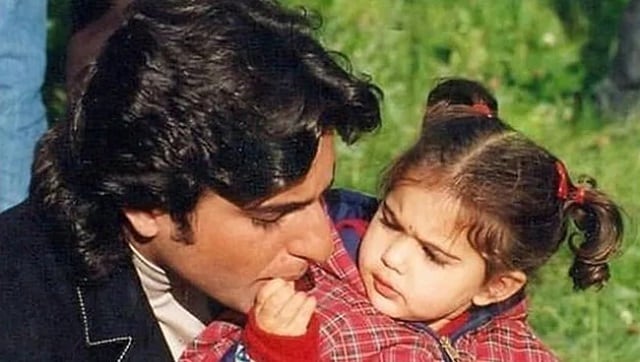 Entertainment
On Sara Ali Khan's birthday, Kareena Kapoor Khan shared a childhood photo of Sara and asked her to 'eat loads of pizza'