Salman Khan breaks down as Bombay HC acquits him in 2002 hit-and-run case
Thirteen years after Bollywood superstar Salman Khan was charged in a hit-and-run case, the Bombay High Court on Thursday has acquitted him of all charges against him, reports said.
Thirteen years after Bollywood superstar Salman Khan was charged in a hit-and-run case, the Bombay High Court on Thursday has acquitted him of all charges, reports said.
CNN-IBN reports suggest that the Maharashtra government is likely to appeal against this order.
On 28 September, 2002, the actor's car allegedly rammed into a shop in suburban Bandra. In the mishap, one person was killed and four others injured.
Justice AR Joshi, who heard Khan's appeal against the five-year sentence awarded to him by a sessions court, dictated the detailed judgment for three days starting from 7 December, and pronounced its verdict on Thursday.
"The appeal is allowed and the decision of the trial court is quashed and set aside. Salman Khan is acquitted of all charges," Justice Joshi said.
On hearing the verdict, Salman Khan became emotional and broke down in court.
The court has set aside his sentence of imprisonment for five years.
The sessions court had convicted Salman Khan under section 304 (ii) and section 338 of the Indian Penal Code, for charges relating to culpable homicide not amounting to murder and causing grievous hurt.
In his judgment, Justice Joshi expressed doubts over the statement of eye witness Ravindra Patil, former police bodyguard of of the actor, recorded by a Magistrate, in which he had implicated the actor. As far as the deposition of Ashok Singh, the family driver of Salim Khan, is concerned, it was as per rules and laid down procedures of criminal law, the court said.
"This court has come to the conclusion that the prosection has failed to bring material on record to establish beyond reasonable doubt that the appellant (Salman Khan) was driving and was under the influence of alcohol," the court observed.
Salman contended that the charge of culpable homicide was not justified and wrongly invoked in the case. He also challenged the prosecution's step of relying upon Patil's statement in the trial court, saying this witness died and hence was not available for cross-examination.
The prosecution opposed Salman's plea and justified the invocation of culpable homicide charge against the actor saying he had driven the car in a rash and negligent manner under the influence of liquor in September 2002, when he met with a mishap.
While the prosecution has argued that the actor had taken alcoholic drinks at Rain Bar and Restaurant at Vile Parle before meeting with the mishap in suburban Bandra, Salman has denied the charge saying evidence does not suggest this.
Earlier, the HC had rejected Salman's plea on issuing a directive to examine Kamaal Khan as witness.
Salman Khan is said to have as much as Rs 200 crore riding on him as he is slated to act in several films, NDTV reports.
Way back in 2002, the Bombay High Court had directed Khan to pay a total of Rs 19 lakh as compensation to the victims. This included Rs 10 lakh to the family of Nurullah Sharif, who died in the accident, as reported by The Times of India. However, the relatives of Sharif were quoted by Hindustan Times as saying in May this year that they have not yet received the compensation.
With inputs from PTI
Find latest and upcoming tech gadgets online on Tech2 Gadgets. Get technology news, gadgets reviews & ratings. Popular gadgets including laptop, tablet and mobile specifications, features, prices, comparison.
Entertainment
Salman Khan revealed that the finale was scheduled for next week and only 4 contestants would go ahead in the show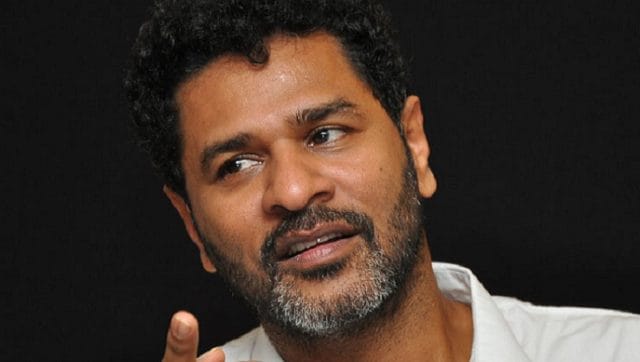 Entertainment
Prabhu Deva was previously married to Ramlath. His relationship with to actor Nayanthara was also widely reported on.
Entertainment
Paivtra Punia was nominated for eviction along with Aly Goni, Rubina Dilaik, Jasmin Bhasin, Rahul Vaidya and Eijaz Khan.