Salma Hayek's husband François-Henri Pinault pledges $339 mn for Notre-Dame reconstruction
A national fundraiser has been launched in France with the purpose of bolstering the renovation of Notre-Dame.
The accidental burning of France's Notre-Dame cathedral in Paris came as a rude shock to people worldwide. As per reports in BuzzFeed, François-Henri Pinault — chair and CEO of Kering (the luxury goods group which owns Gucci and Saint Laurent) and husband of actress Salma Hayek, has pledged €300 million ($339 million) to aid in the renovation of Notre-Dame.
Pinault's contribution was later not only matched, but also doubled, on Tuesday morning by Bernard Arnault, chair and CEO of LVMH, the luxury-goods group that heads Moët & Chandon and Dior. A statement later released by Arnault and LVMH said that the billionaire and his entire family would contribute €200 million ($226 million) to the rebuilding of the cathedral.
"In the wake of this national tragedy, the Arnault family and the LVMH Group pledge their support for #NotreDame. They will donate a total of 200 million euros to the fund for reconstruction of this architectural work, which is an integral part of the history of France." pic.twitter.com/utvJT8xJht — LVMH (@LVMH) April 16, 2019
The report added that French president Emmanuel Macron stated on Monday that reconstruction works on the Notre-Dame would begin immediately as it was what "French expect, because this is what our history deserves, because it is our destiny."
A national fundraiser was launched with the purpose of bolstering the renovation.
Find latest and upcoming tech gadgets online on Tech2 Gadgets. Get technology news, gadgets reviews & ratings. Popular gadgets including laptop, tablet and mobile specifications, features, prices, comparison.
Entertainment
What if the pandemic, rather than representing a temporary disruption in audience habits and industry revenues, turns out to be an extinction-level event for moviegoing?
Entertainment
In a joint statement, Ava DuVernay and ARRAY President Tilane Jones hailed Funny Boy as a "cinematic gem".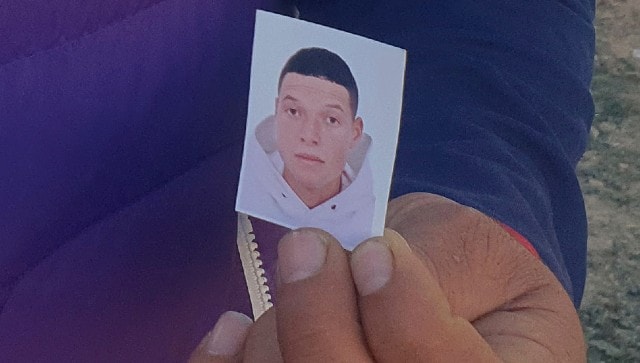 World
Investigators in France, Tunisia, and Italy are trying to determine the motive of chief suspect Ibrahim Issaoui, and whether he acted alone and whether he premeditated Thursday's attack on the Notre Dame Basilica