Salma Agha: Was her patchy Bollywood career a product of the times?
Salma Agha is still best recalled as the actor-singer who delivered one of the biggest hits of the 1980s, Nikaah
The only thing common between the last time Salma Agha was in news — a few years ago when an MMS allegedly featuring her daughter Sasha Khan, came into limelight, and now when she has been granted the Overseas Indian Citizen Card that would give her give her a multi-purpose life long visa to visit India for any length of stay — is her biography.
Back then and now as well, Agha is still best recalled as the actor-singer who delivered one of the biggest hits of the 1980s, Nikaah (1982).
One of the earliest Pakistani actors to get mainstream recognition in India, Agha had a dream debut in BR Chopra's Nikaah, a rare Muslim social that tried to rise above the trappings of the genre (more on that later) but couldn't make much of her dream debut.
In many ways Agha was an anomaly when it came to leading ladies of the 1980s. In a period where Hindi cinema, both mainstream as well as art-house, was pushing the envelope as far as characters or stories went and wanted to break away from the old world, Nikaah was a throwback on the classical popular Hindi cinema.
Although it was a Muslim social, a genre that might have started with the promise to showcase the little changes that were taking place within the the Muslim society such as Mehboob Khan's Najma (1943), by the time Nikaah released the genre had not only regressed but couldn't look beyond the ornate sets and lilting music, et al.
What made Nikaah stand out was that BR Chopra infused his outlook into an antiquated genre and the result was something that looked classical yet was as modern as one would expect Chopra sahab to be. In the film Agha played Niloufer, a college educated woman who has a mind of her own but is tossed between two men who love her for different reasons and not allowed to be her own person thanks to the laws that govern a modern Muslim woman.
Originally called Talak, Talak, Talak, the film initiated a debate about divorce laws in India and Agha's casting was inspired. She was one of the very few women in Hindi cinema who enjoyed success not just in front of the camera but also as a playback singer. Agha did her own playback singing and her songs such as Dil ke armaan, Faza bhi hai jawaan-jawaan became instant classics and are still as fondly recalled.
Following the success of Nikaah Salma Agha had become the toast of the town. Her singer-actor combination was rare and offers started pouring her way. Her second release, B Subhash's Kasam Paida Karne Waale Ki (1984) was as far removed from the universe of Nikaah as it possibly could. A revenge drama with Mithun Chakraborty in a double-role, Agha played a night-club singer and had another chartbuster, Jhoom jhoom baba to her credit in the film, and even though the film was a success it didn't do much for Agha. For a brief period Agha was spending time between Britain, she held a British citizenship, and India but her then manager/secretary Rikku found it difficult to get work for her.
Perhaps both Salma Agha and the trade were shocked by the extent of her success and didn't know how to deal with each other. Was her uniqueness that made her stand out so conspicuous that it was impossible to imagine her in some other avatar? Much like Vimi with the success of Humraaz (1967) before her and Bhagyashree, who would follow a few years later with Maine Pyar Kiya (1988), Salma Agha was somewhere a victim of a certain kind of image that unfortunately is dictated by the tenets of acceptability in different eras. While Vimi simply couldn't act and Bhagyashree was a one-note actor, Agha had a slightly better range that could have been explored had the times been more experimental. The two other things that come to mind besides Nikaah when one thinks of Salma Agha are her song Mera naam Salma from the film Aap ke Saath (1986) and Rajkumar Kohli's Pati, Patni aur Tawaif (1990), a remake of her Pakistani hit Bazar-e-Husn (1988) and while she had many more releases, most of the them were flops and washouts.
The parameter of distinctiveness when it comes to actors has undergone a sea of change in the last few years. Intriguingly enough Salma Agha might have been slightly more successful had she worked today where the term experimentation is far more encompassing than the early 1980s when she first appeared. Ironically, another Pakistan-born actor Zeba Bakhtiar, too, had a dream debut in Randhir Kapoor's Henna (1991) but couldn't do anything as substantial later. Once again it was exclusivity that Bhaktiar got to the role that become forever attached to her and the audiences weren't willing to see her in any other variation. Who knows had Zeba done films in the late 1960s she would have been more readily accepted and an Ali Zafar would have had it easier had been there in the 1980s.
Gautam Chintamani is the author of Dark Star: The Loneliness of Being Rajesh Khanna (HarperCollins, 2014). He tweets @GChintamani
Entertainment
Kartik Aaryan sports a moustache and neatly parted hair, giving him the overall look of a simpleton in the first look of Pati Patni Aur Woh.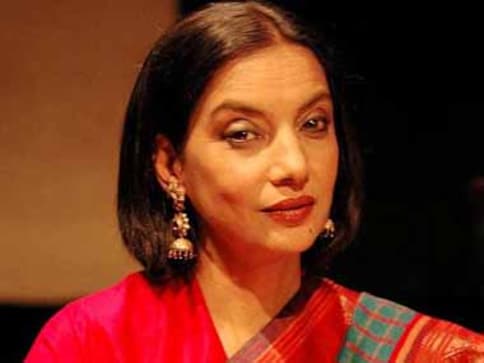 Entertainment
I remember BR Chopra suggesting that I should do only vamps roles and Tarachand Barjatya saying that I look "lower class" and so should restrict myself to playing a maid etc.