Saira Banu writes to CM Devendra Fadnavis alleging harassment by builder in property dispute
Saira Banu wrote a letter to Maharashtra Chief Minister Devendra Fadnavis alleging the builder, Samir Bhojwani, was threatening her and husband Dilip Kumar in property dispute
On 13 December, veteran actor Saira Banu, wrote to Maharashtra Chief Minister Devendra Fadnavis alleging that a builder — Samir Bhojwani — was threatening to oust her and her husband Dilip Kumar from their residence in Pali Hill, Mumbai.
Banu's letter to the CM requested him to protect them (her and her husband) from Bhojwani. Banu alleged that the builder had faked documents in his bid to seize the couple's property, along with threatening the elderly pair to hand over their property to him.
Earlier in August this year, the Supreme Court ruled in favour of Banu and Kumar in their long drawn legal battle over the Bandra property. 2,412 square yards in size, the Pali Hill property was bought by Dilip Kumar alias Yusuf Khan in 1953. In 2006, Kumar entered into an agreement with Prajita Developers Pvt Ltd which entailed developing the property further. However, no construction took place. The court restored possession of the house to Kumar and asked him to return Rs 20 crore to Prajita Developers Pvt Ltd.
Bhojwani on the other hand, claims that the property was purchased in 1980 by NN Bhojwani, his late father, from the Mulraj Khatau Trust. "In 2010, after the bungalow was demolished, I filed a case for vacant possession because the lessee had breached the covenant of the lease," said Bhojwani, according to a Time of India report.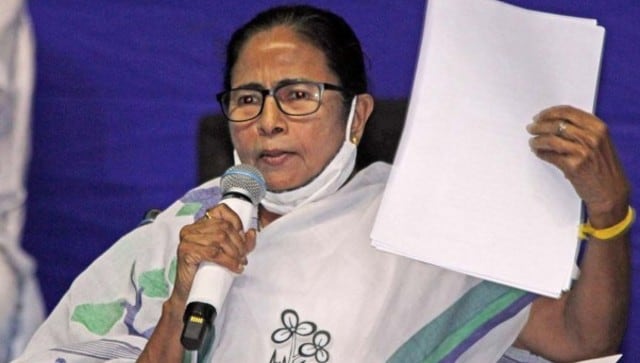 Politics
The rising fuel prices, handling of the second COVID wave and lack of vaccine availability are topics Banerjee will address in her speech
Politics
Repeated open remarks by some disgruntled Karnataka BJP leaders targeting Yediyurappa had spurred rumours that the top leadership might remove him as Karnataka CM
India
Tamil Nadu, Andhra Pradesh, Karnataka, Odisha, Maharashtra and Kerala are among the states where the COVID-19 infection numbers increased in several districts or have not in general dipped like in most other states