Saif Ali Khan pens an open letter addressing Kangana Ranaut and nepotism
Saif Ali Khan pens down an open letter in response to the nepotism controversy that he has been embroiled in
Currently, Bollywood can be renamed Nepotism, and no one will even question it. The latest on this debate is Saif Ali Khan's open letter to the world (specifically targeted at the media — particularly Elle India, Bollywood Life and The Quint, in response to the scathing opinions that they have made public with regards to the entire nepotism controversy).
In the letter Saif has mentioned that everyone else just needs to 'take a chill pill and back off'.
The actor talks about how if an apology by a famous personality isn't made publicly, then it might as well not exist by the standards of the current world we live in. Saif goes on to address his aversion to social media platforms as he feels that they are 'fake'.
After having called up Ranaut and apologising personally, the actor feels that the issue should now be put an end to, as reported by DNA.
He then moves on to the debate of eugenics and genetics and how they come into play in the Hindi film industry. Saif goes into an in depth explanation of how these two things influence (or don't) the trajectory of an actor's career in Bollywood, and how his mother's legacy may have had a hand in his soft footing into the industry, but how that is just a 'genetic investment' made by the producer (on him and other star kids), according to the same report.
Saif goes on to talk about how celebrity children always have a certain level of hype and curiosity surrounding them, and how it is a 'vicious cycle' that is based entirely on 'supply and demand'.
The actor then mentions how Bollywood's foundation is based on three systems — Aristocracy, Meritocracy and Democracy, and how the Indian film industry is the 'most fair line of work' according to him, according to the same DNA report.
Saif then moves on to the mention of Arjun Kapoor in the debate surrounding nepotism and how 'every film he has done has worked'.
His open letter ends with a quote by Johnny Depp — never complain and never explain —  and how Saif had forgotten this piece of advice by the Hollywood star, however he won't in the future.
The word nepotism first made waves back in February when Kangana Ranaut hailed Karan Johar as the 'flagbearer of nepotism' in Bollywood on his chat show Koffee With Karan, and there has been no looking back since.
As the hosts for this year's IIFA awards, Saif Ali Khan, Karan Johar and Varun Dhawan subsequently went on to take a dig at Ranaut's comment in her absence by the now famous joke 'Nepotism Rocks' and then took to various platforms to express their heartfelt apologies at the tasteless joke in hindsight.
(Also Read: Karan Johar, Saif Ali Khan, Varun Dhawan and the art of the non-apology)
Entertainment
"Dharmatic was opened to do things that aren't done at Dharma — not in a competitive kind of way, but a bolstering, cross-pollinating, dynamic kind of way," says Aneesha Baig, Creative Head, Non-Fiction.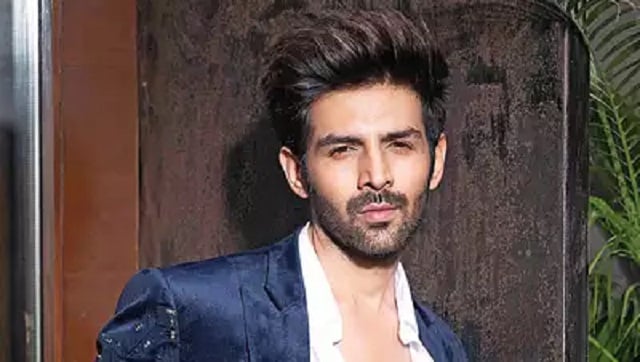 Entertainment
Without mentioning names, Karan Johar's Dharma Productions' announced the news of the replacement, " due to professional circumstances, on which we have decided to maintain a dignified silence"
Entertainment
In a statement posted on Twitter, production house Zee Studios said the team has decided to push the release as people's safety is their priority.